Meet Rene Martin
Rene Martin joins Star as Business Development Director, HealthTech DACH. Rene has a strong clinical background and understanding of health technology and works to promote innovation. At Star, he's growing our footprint in DACH as the solution partner of choice for all key stakeholders, including pharma, MedTech, digital healthcare, providers and payers. 
He'll work with the HealthTech Practice to support our mission of being the world's premier MedTech and digital healthcare product development partner. 
Tell us a bit about your background. For example, what prompted your interest in working with and for the HealthTech industry?
I come from a medical family. My father is a doctor, and my mother a nurse. So you can definitely say I have healthcare in my DNA. I even studied nursing before moving to Austria and completing my degree in Health Economics. The biggest motivation inside me is healthcare innovation. I couldn't imagine working in any other industry. 
I began my career working for Biegler, a medical electronic company, in international sales across Europe, the Middle East and North America. From here, I moved onto GHx, a software as a service provider in healthcare eCommerce (supply chain automation, data management and EDI), as Key Account Manager for top MedTech and pharma companies before joining Stratasys – a 3D printing in healthcare markets company.  
From 2019 until joining Star, I was Business Development Manager DACH at Barco, working on a teledermatology/telehealth platform for outpatient/inpatient dermatology, connected care platforms and clusters. 
At the same time, I was also helping healthcare businesses as a freelance advisor and lecturer on digital workflows and the enablement of digital healthcare.
What attracted you to Star?
Star attracted me immediately with its combination of experience, industry expertise and end-to-end capabilities. This is the exact blend you need to support long-term healthcare evolution and improved patient care. We share the same vision of promoting better health technologies in DACH and worldwide. 
As I've gotten to know Star better, I'm equally impressed by the strong team spirit and focus on building partnerships with clients. 
Last but not least, Star has a warm, open-minded atmosphere that promotes both individual and overall growth and wellbeing. 
Do you have a favorite quote or motto that describes your approach to work?
"You do not win a customer! You win a partner! Therefore always go the extra mile for your ideas and visions."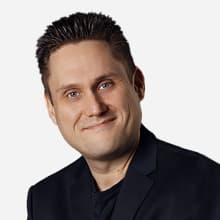 Rene Martin
Business Development Director, HealthTech DACH at Star
What health technologies are you keeping an eye on?
Where to begin! We've seen such an amazing array of new technologies emerge during the past decade. I'm particularly interested in SaaS, AI in diagnostics, connected care platforms for medicine and nursing, DiGA, telehealth, smart data analytics for pharma, additive manufacturing, smart digital medical devices and IoMT. I see immense opportunity for HealthTech sector leadership across all these areas.
What advice would you give to startups or new entrants into digital healthcare?
You need a clear business case for all related stakeholders. An essential part of this is creating niche products or ensuring that if your product is a "me-too," it replaces whatever the gold standard is. 
In my consulting experience, I've seen how startups enter the DACH market and too often fail because they create a "me-too" medical device that is hard to distinguish from competitors. In DACH (as is often true in other regions), consumers will always choose the cheaper option if they see one. 
However, if you have a niche product, you can build a strong foundation to scale and grow relationships with patients and providers. 
At the same time, you need partnerships and synergies. Connected healthcare technology products do not work in a silo. Harness these opportunities to enhance efficacy and expand your footprint. 
What do you see as essential for enabling an effective healthcare technology ecosystem over the next 5-10 years?
Technology itself isn't the cure for the major challenges global healthcare systems face. We need to design and engineer solutions that drive workflow efficiency and communication processes and connect users, patients and decision-makers. We need also to see the inclusion of user and payer sides in the healthcare market. 
Simultaneously, businesses must embrace flexible business models, including CAPEX, OPEX, Shared Economy and Pay Per User. 
Finally, it is critical to accelerate the shift from standard medicine to personalized healthcare focusing on individual patient benefits and improved health outcomes.
What innovation areas (systems challenges, population health, specific conditions) do you see as particularly impactful for the DACH region?
DACH is at the start of its digital healthcare journey. I see immense potential in areas like: 
Smart data in clinical studies
AI in diagnostics
Prescribed eHealth solutions 
Medical additive manufacturing
Connected care platforms 
Smart digital medical devices
How can larger organizations be nimble and rapidly prototype MedTech?
With technology evolving so fast, speed is essential. Larger companies need to include stakeholders early in product development phases (MVP). They should harness additive manufacturing for rapid prototyping and leverage co-development with MedTech device companies, including hospital partnerships (PPP). 
Likewise, you need partners like Star to speed up time to market and support strategy, design, engineering and the complete HealthTech Software Development Life Cycle. 
Where do you see Star having the biggest impact in supporting product journeys?
Star is an end-to-end partner supporting the entire product development and commercialization value chain for MedTech and digital healthcare companies. Star's flexibility and deep expertise across software development, business modeling, regulatory affairs (CE/FDA Marking) and others provides new entrants and legacy healthcare businesses alike the resources they need to successfully ideate, design, engineer, launch and evolve groundbreaking products.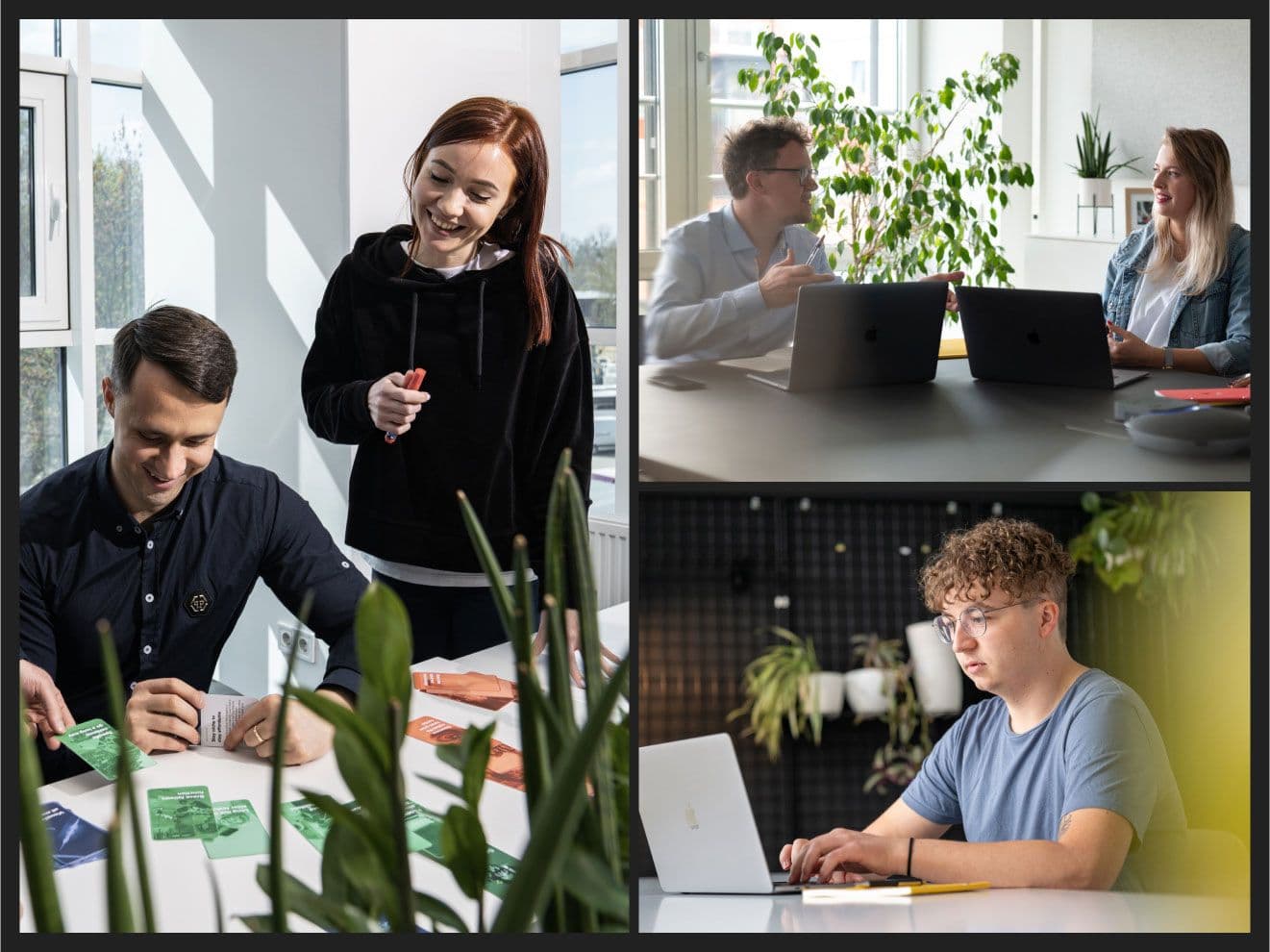 What do you think the impact of DiGA (Digital Health Applications) will be on the DACH market? How would you describe its results so far?
The DiGA business is just starting. While we are seeing initial growth in chronic condition management, there is still room to improve provider buy-in as we look to expand in more public health scenarios. As such, an opportunity for Star is helping companies work with HCPs early and connect end-users and pharma. 
We need to remember medicine is very traditional in DACH – the average provider is 60 years old. They are gatekeepers and often prefer prescribing drugs they are familiar with versus a new technology where they are unsure how a patient will use it and if they will have a positive health outcome. 
Things are changing, but it's up to HealthTech solutions providers to show that these technologies have a clear benefit to patients. To do this, it's key to address different business cases and connect all the stakeholders, including HCPs, management, MedTech and payers, to connect the entire market. 
This is what excites me about working with Star. We can help break down these barriers, enable innovation and improve outcomes in DACH and worldwide.
In your experience, is there any advice that you find universally applicable for healthcare businesses regardless of their experience, time in the market, niche, etc.?
Each idea and vision in HealthTech should start with the patient's perspective and must enable better care.
Outside of work, what do you do in your spare time to recharge?
I love spending time with my wife, especially when we can travel and see the world. I also enjoy playing tennis and basketball and riding my bike.
Explore job openings
Looking for a life-changing new career? Discover opportunities to join the Star Crew.
Learn more