In brief
This month, we're celebrating IT Days – the various global holidays commemorating engineers – at Star. Star's Engineering team is diverse, passionate and driven to solve problems and help create breakthrough solutions. Five engineers from our three major delivery centers – Kyiv, Wroclaw and Ho Chi Minh City – recently described their experience at Star. They provide insights about technology, Star life and even share a few of their favorite sources of IT knowledge. Get to know the Star Engineering team better in this interview.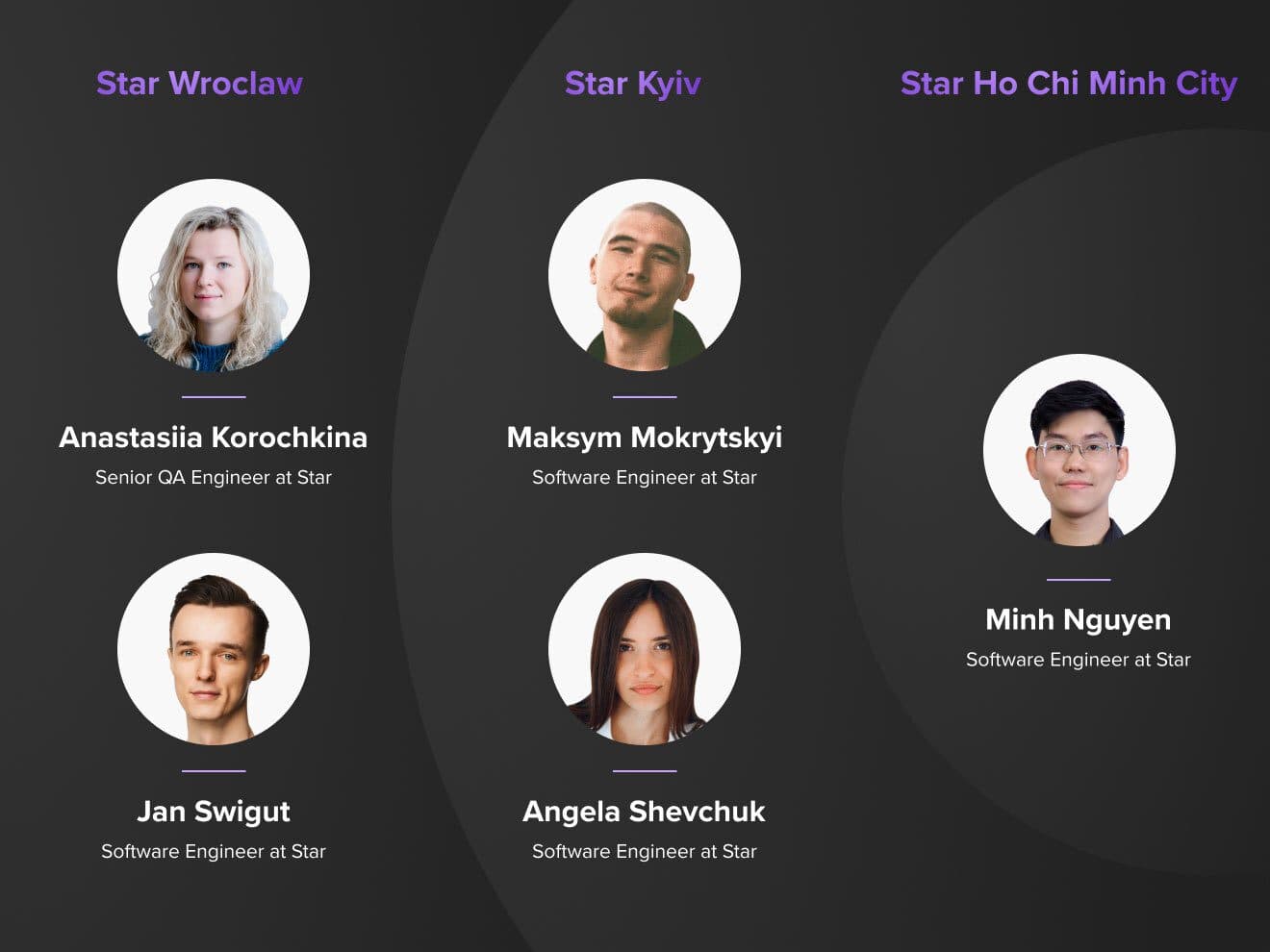 What are some of the most interesting software and technologies on the scene right now?
A commonality among each Star Engineer we talked to was an excitement around the technologies they were currently working with. Jan's been keeping up with the changes in mobile development. He's been amazed to see the emergence of new tools like Jetpack and Flutter, which have entirely transformed the approach to mobile development. 
Anastasiia has her eyes on augmented reality and has taken part in projects involving it. The more she works with AR, the more she sees its infinite potential across every aspect of our lives.
How is Star providing added value to our clients? How does being an end-to-end partner make a difference?
Anastasiia describes the numerous advantages of partnering with Star: "We have such a huge knowledge base and expertise in almost every field. This is the foundation of our end-to-end capabilities and ensures our clients don't have to go elsewhere for their needs. Beyond technology, it's the way we interact with clients. We are people-focused, and this allows us to build successful, enduring relationships."
Endgame thinking is one of the essential first steps we take with any project at Star. What is the importance of this approach when it comes to engineering? 
"How I understand endgame thinking is," Angela explains, "it's the approach when you see the final point of destination and know the right steps on how to get there. It's an important way of thinking not only in engineering but across everything you do. Without knowing where you want to go and how you want to go there, you can face many pitfalls along the way. You always have to build a plan and think about the steps and achieve them. Sometimes it can be long, but it's important to remember this endpoint and your final goal. This is how you succeed." 
How do you make sure to integrate empathy into your projects and overall work approach? 
This question resonated with Minh, "I bring empathy into everything I do. I want to build things I am proud of and bring this energy into all my work." 
Anastasiia's experience of empathy will likely sound familiar to everybody at Star. She said, "when you work on a project for a long time, you become part of the team. You start to think, "what can I do to improve the product?" It becomes a part of your life. At this point, you very much feel on the same team as the client. " 
We have a strong focus on co-creation. What does this mean to you as a Star Engineer? 
For Angela, co-creation underpins success in everything. "If you want to succeed, you have to co-create and cooperate. No matter how strong you are in technology and how experienced you are, engineering is such a wide sphere that you always have a question. By working alongside clients and your team, you grow as a professional, work more efficiently and make better decisions."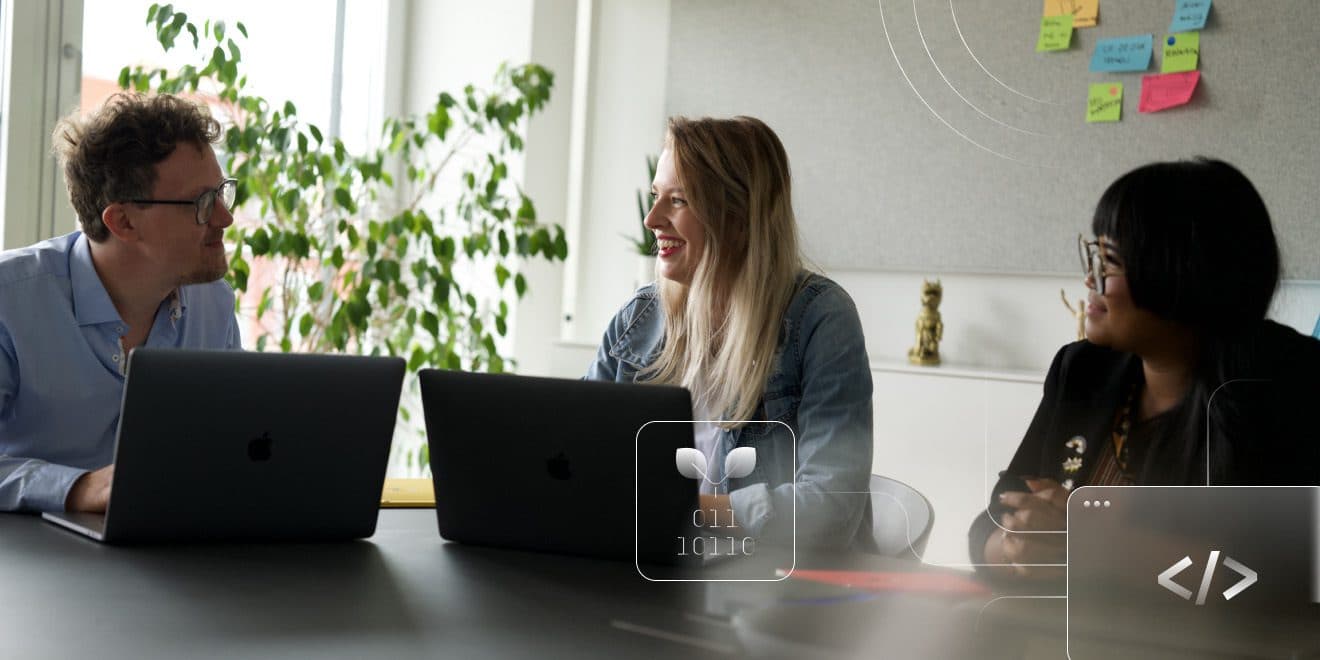 What makes Star unique? How does this impact projects and your relationships with clients?
Each engineer expressed their appreciation of Star's people-centric culture. In Jan's words, "everyone cares, you feel comfortable and appreciated. It makes the atmosphere better and contributes to a healthy work-life balance." 
Anastasiia, who's been at Star for nearly a decade, added that it's not one thing that sets Star apart, but a constellation of unique features: "It's everything. It's the people, the possibility to work on different projects, be heard, and so much more. Star empowers us to grow in the direction we want, not just what the company wants. And this creates a rare environment you can't find anywhere else."  
Maks also appreciates the freedom and autonomy Star gives its team members: "Star gives me the freedom to use new technology and really provide my input on projects. I can express myself openly and balance that with the responsibilities I care about."  
What learnings from Star do you apply in your daily work/life?
Many of our engineers begun working for Star directly after university or had only been in the working world for a few years. Maks started at Star three years ago as an intern and has appreciated the growth that Star has enabled. 
Star Engineers have welcomed how they have developed with their technical skills and organization, communication and much more. 
Star has been growing rapidly. How do you feel about the culture at the company? How does Star help each team member feel valued?
Anastasiia joined Star back when less than 100 people worked here. Now it's over 750! So she's seen a lot of growth over the years. It isn't easy to personally work with and know everybody, but she feels that the culture has stayed the same in many ways. "Even though you reach out to people you haven't met, you know they will be friendly and helpful. That's just part of Star culture no matter how big we grow." 
Maks has been excited to observe the growth. Whenever he sees a blog post or Star Voice message (internal Star communication channel), he is happy to learn about the different areas Star is working in. He also was positively shocked when Star rolled out its unlimited vacation policy: "It's amazing to everyone I know. I see how brilliant people develop the company [Star], and I am proud of it." 
How has it been working remotely or in hybrid mode with your team/clients? Do you enjoy working this way? Do you have tips/tricks you've found useful?
By and large, Star Engineers have gotten a lot from working remotely, even if the transition was a little shaky at first. As Minh describes, "I immensely enjoy working remotely. At first, it was a little strange. You have your dog, cat, neighbors and other distractions. But within just a couple of days, I noticed how productive I was. I saved time commuting, and now I feel more relaxed when I work. Even when I'm working extra hard on a project, I still feel comfortable." 
Angela was similarly excited about how working remotely has encouraged her to think differently about the use of space. She gave a few tips. "First, you need to divide your space into different zones and the same with your time. Second, you have to be diligent about taking time off and resting, so you have the energy to be at your best every day." 
Overall, Star Engineers loved Star's hybrid approach. They love the freedom to choose how they manage their schedule and when/if they come to the office.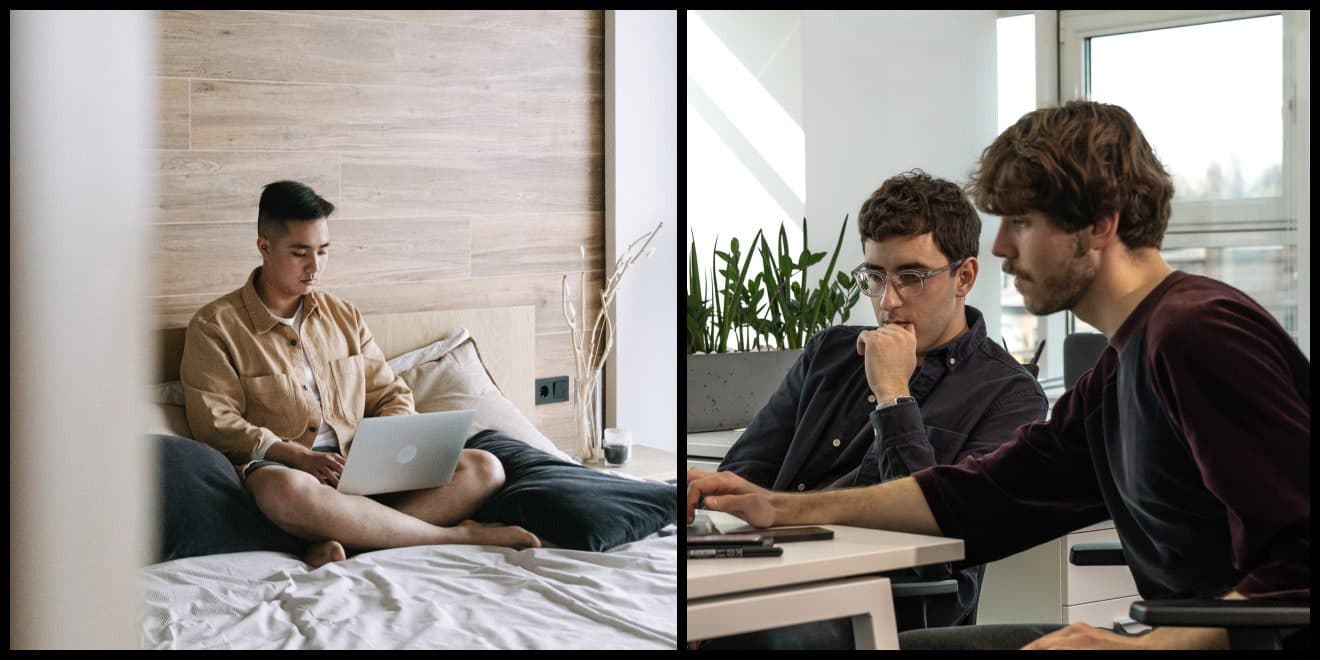 In addition to work, what activities do you like to get involved in with Star?
Star Engineers love the ability to formally and informally get together with their colleagues, whether its the Sports Challenge, Star's Wellness program, in-person or virtual meetups or other activities. 
As a newer team member, Angela has appreciated how socially conscious many of the events are. She participated in the tree-planting meetup in Kyiv and was thrilled to do something that helped her not only get to know her colleagues but give back.  
Do you have mentors/leaders you'd like to recognize? And what have they done to help you grow?
Star Engineers deeply appreciate the mentorship and guidance they have received during their Star journey. They were quick to thank both the line managers and People Business Partners for providing a deep support network. 
Minh wanted to thank his line manager Arthur Riepen, Senior Software Engineer, who has been incredibly supportive. Arthur has been not only a mentor but also a friend. They share many of the same interests and passions in technology. He's also helped Minh work through challenges on his project and learn key skills to improve client relationships.
Angela thanks her line manager, Igor Buts, Senior Software Engineer. Igor has been "very kind and essential for helping her grow and succeed at Star. Igor helped her navigate her transition into Star and become better acquainted with her team." 
Anastasiia said she learns from every person she works with but would like to highlight Rostyslav (Ross) Oliinyk, Program Manager, "I'm very thankful to Ross. He has been open to new ideas, and I've been able to learn a lot of approaches and techniques and have been able to grow professionally because of his help over the years." 
Jan thanks Maksym Cherniaiev, Engineering Manager, for "all the knowledge and expertise he shared over the years. He's such an excellent engineer, and it's been a privilege to work with him." 
While Maks's mentor left Star earlier this year, he's ready to become a mentor himself. He's been helping with juniors on his teams and has appreciated the opportunity to give back to the Star community. 
Do you have any recommendations for good books/articles/experts to follow?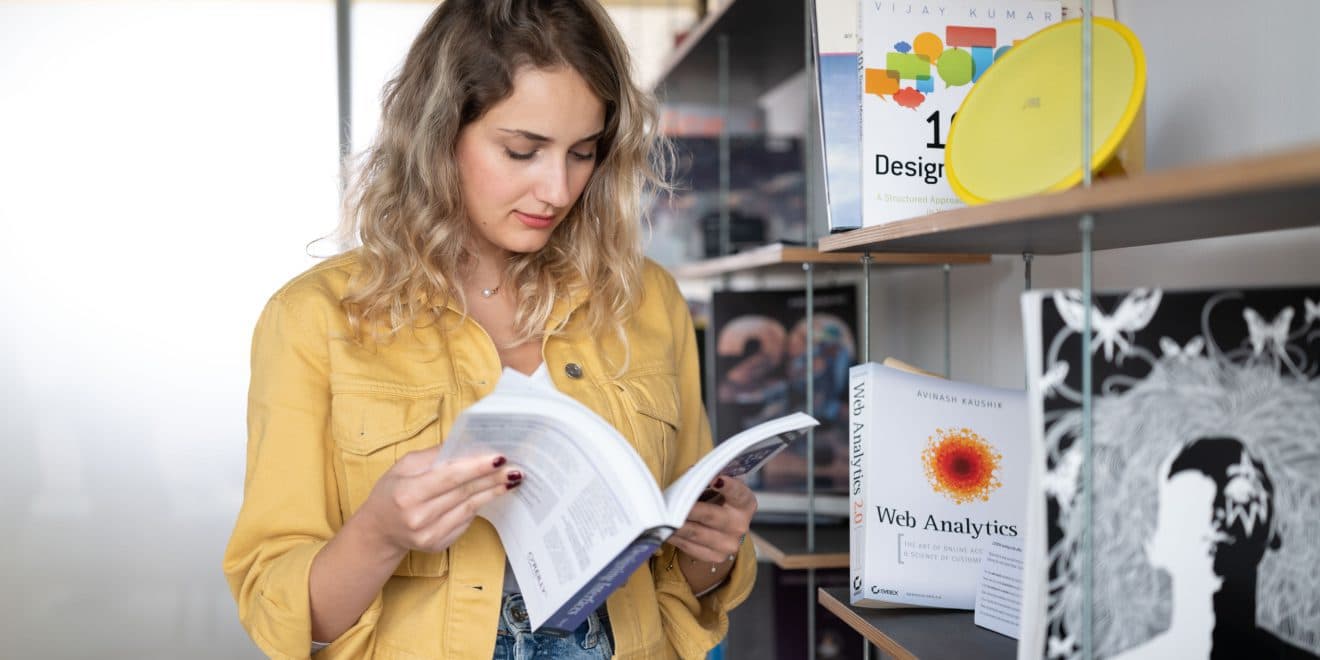 Star Engineers have a diverse array of sources of education and inspiration. As with many of their colleagues from around the community, they are big fans of Reddit and Medium. Here are a handful of the recommendations they shared:
Minh
Angela
Maks 
Anastasiia 
Jan
Keep on the lookout as Minh will soon be releasing his own video detailing key engineering skills as his own way to give back to the broader community and encourage knowledge-sharing, especially in Vietnam.
What will the role of software engineers be in the evolution of industries like Automotive & Mobility, HealthTech and FinTech?
Star Engineers is thrilled about the rapid evolution of industries over the next few years. Anastasiia described how the role of software engineers is only going to grow. Jan was similarly enthusiastic, explaining how "no matter where you go, every device needs software." 
Working with a major FinTech startup that's recently been acquired, Minh sees just how important his role is and is eager to help shape the further development of these products. 
How do you see the future of software engineering, and how can Star positively impact clients and the world?
Star Engineers share an optimism about the future. Angela describes how "the future is the IT industry. The world is powered by technology, and engineers play such a critical role in creating, maintaining and evolving it." 
From looking at what Star has already achieved in creating technologies like the in-car smart concierge Nomi with Nio, award-winning HealthTech platforms with ZEISS and more, she sees the blazing path ahead for Star. 
Maks is predicting continuous integration over the next few years. He sees a rise of ecosystems across all aspects of our lives, similar to what Apple has done with their products. He's also excited about new technologies that will make tooling and instruments easier to understand and use, "we don't need to dig into very internal code elements like when developers had to write in C and C++, everything will be optimized, handy and feature-rich."   
To wrap things up, Minh had some thoughts about what engineers should be doing to prepare for this bright future, "we need to continuously sharpen our skills, get new experiences and help clients achieve their goals. This combined with passion and energy will help us continually grow."