With the increasing use of electronic health records, remote monitoring and population health initiatives, healthcare businesses face mounting pressure to enhance interoperability. 
But interoperability is more than just a mandate. It's an opportunity to improve patient outcomes, increase efficiency, reduce costs and drive the future of medicine through better data and research.
This report details the healthcare interoperability trends that should be top of mind for decision-makers in medical device manufacturing, pharmaceutical companies, hospitals and healthcare systems. 
We include major moves from The Sequoia Project, Oracle, SNOMED and LOINC as well as impactful trends including: 
Patient access to health data 
Why HIEs are not living up to expectations 
FHIR adoption takes hold in large health systems 
How clinical quality measures (CQM) continue gaining momentum and evolving
The symbiotic relationship between SaMD and Interoperability 
Rising physician demand for patient-generated data 
Interoperability is moving fast. Use this report to best position yourself for product creation and evolution, organizational development, growth and to prepare for the continued rapid advancement of healthcare technology.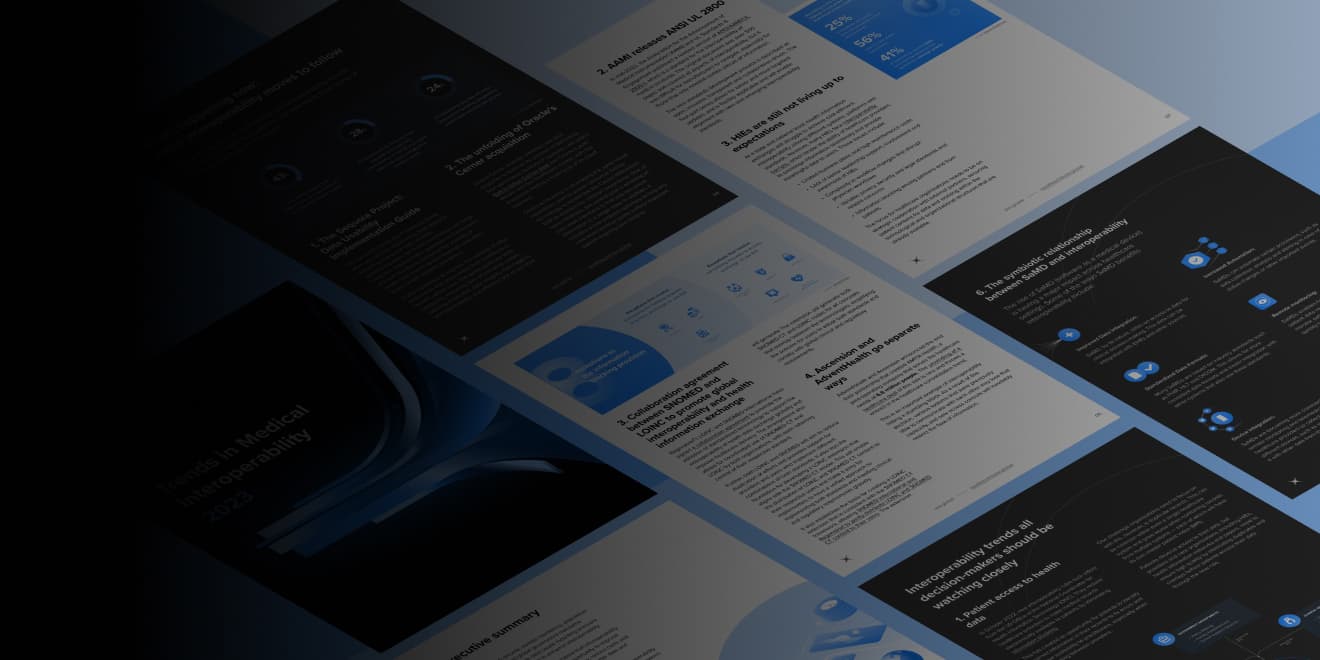 Take advantage of the opportunity to improve patient outcomes and drive the future of medicine. Download our report on healthcare interoperability trends.