As the shift to digitally-enabled care accelerates, which innovations should decision-makers be paying attention to? At Star, we see SaMD (Software as a Medical Device) and DTx (digital therapeutics) as critical in the transition to more accessible, affordable and effective care. MedTech product development creates enormous opportunities for startups and established companies alike to deliver value to patients, providers and stakeholders. 
This comprehensive SaMD report takes you through what you need to know to understand the current moment in healthcare, emerging technologies and how to craft a product strategy ready for the rigors of notified body approval. 
Get inspired by how different emerging technologies can work together to build game-changing MedTech and digital healthcare.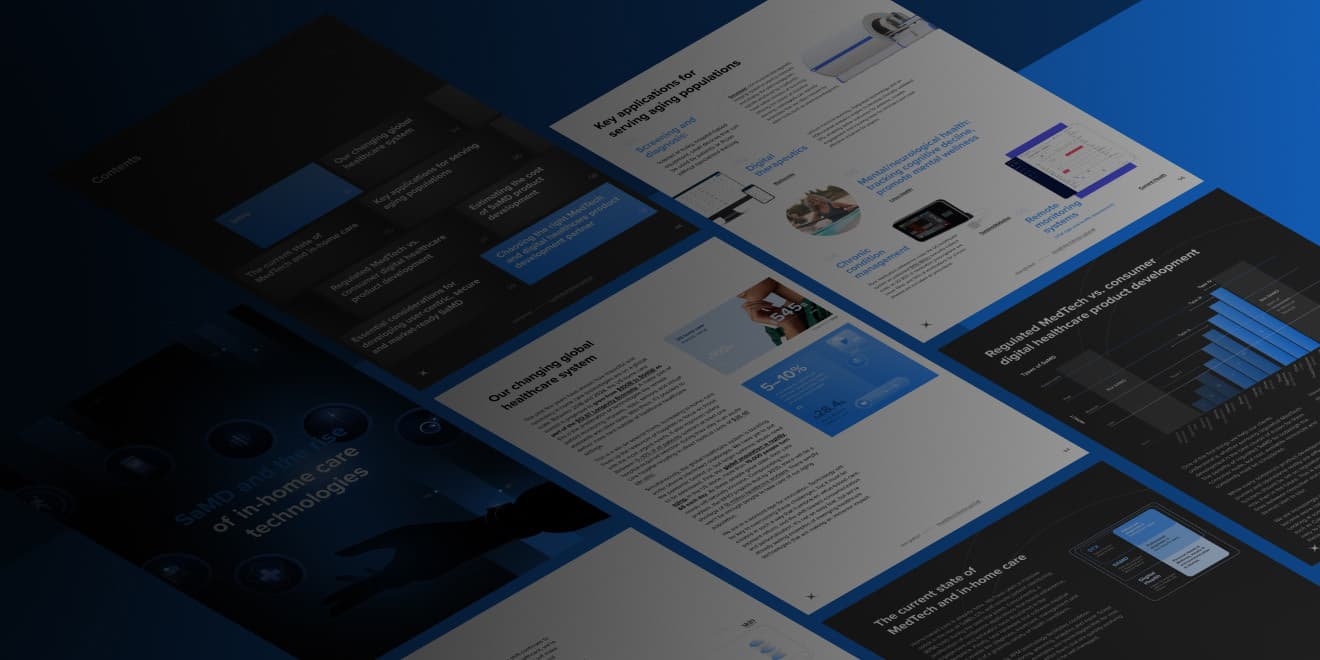 Explore SaMD, MedTech
and DTx development
opportunities.
What you'll gain from this report
Star's HealthTech Practice provides expert perspectives on the rapidly evolving world of SaMD development and MedTech solutions, including: 
Our changing global healthcare system 
The current state of MedTech and in-home care 
Key SaMD companies serving aging populations 
The benefits of regulated SaMD vs. consumer digital health
Estimating the cost of medical device product development
Essential considerations for developing user-centric, secure and market-ready SaMD 
Choosing the right MedTech product development partner
The potential gains for healthcare businesses, patients and providers are immense. Fuse the agility and flexibility of the solution-driven world to build groundbreaking regulated MedTech.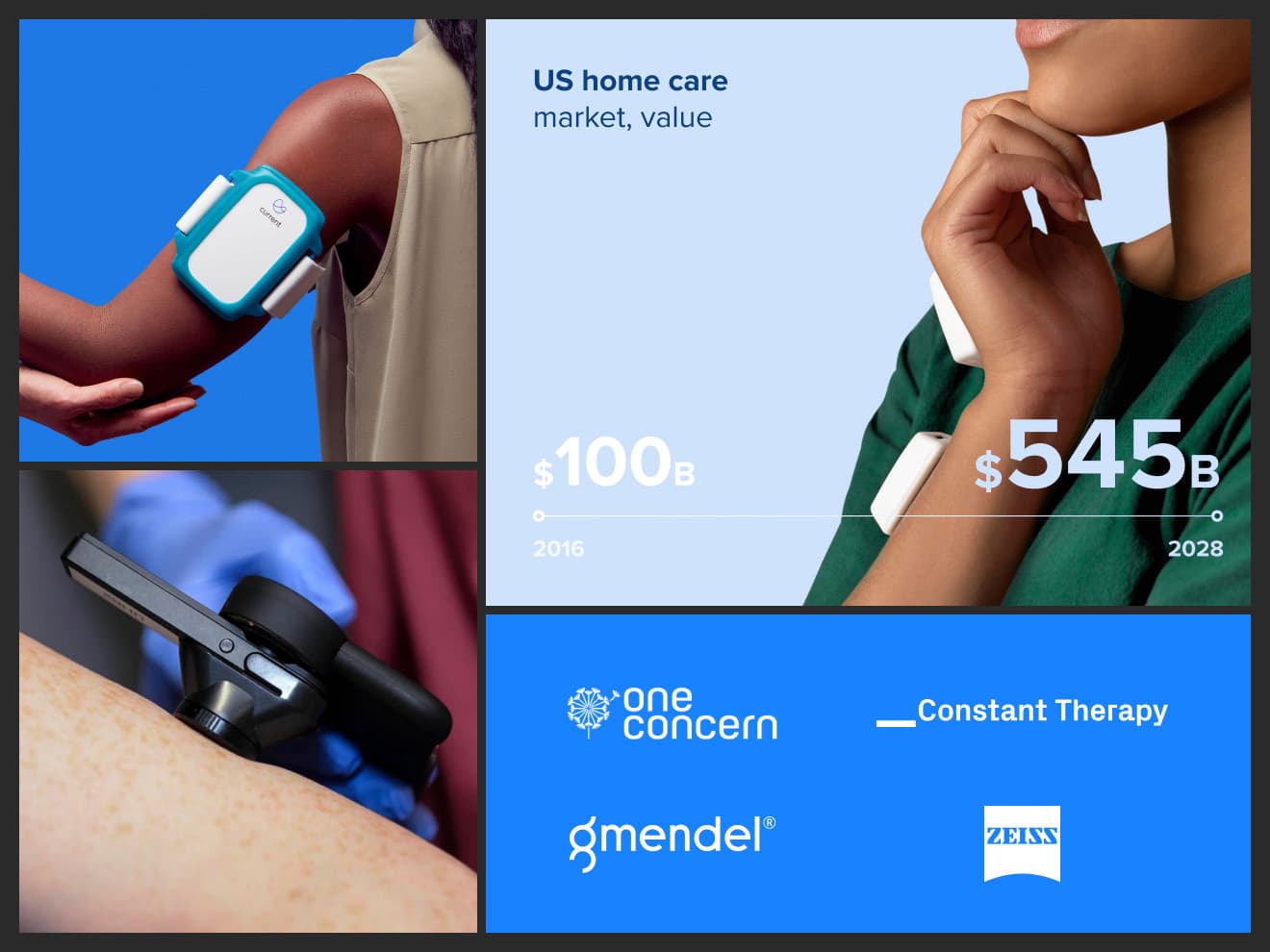 A focused look into SaMD, DTx and MedTech
Star HealthTech combines regulatory and product strategy, design and engineering services to deliver cutting-edge SaMD technologies and MedTech solutions. Together, we harness the latest technologies and a user-first approach to help our clients create award-winning projects that drive new growth and define their brand in the connected health era.
Image sources: Current Health, Skin Analytics