Over the next several years, the software as medical device (SaMD) market will continue expanding at a 70% CAGR. It is among the fastest-growing segments across the entire healthcare industry. Even in these early days of its wide-scale emergence, this technology has already improved the lives of millions worldwide. 
At Star, we ideate, design, build and scale flexible, powerful and compliant MedTech and digital healthcare software for Pharma, MedTech, BioTech firms and across the entire healthcare landscape. With our SaMD development support, companies accelerate product innovation and optimize resource efficiency without needing to build internal competencies.
In this guide, we'll walk you through the essential stages of SaMD development. We use our collaboration with a European startup to create an AI platform as a primary example to help you visualize the process. This SaMD solution enables caregivers to track multiple patients at once, be aware of alerts and changes in health status and helps companies develop their own connected healthcare technology. 
Get started on your SaMD product journey by following these four essential steps.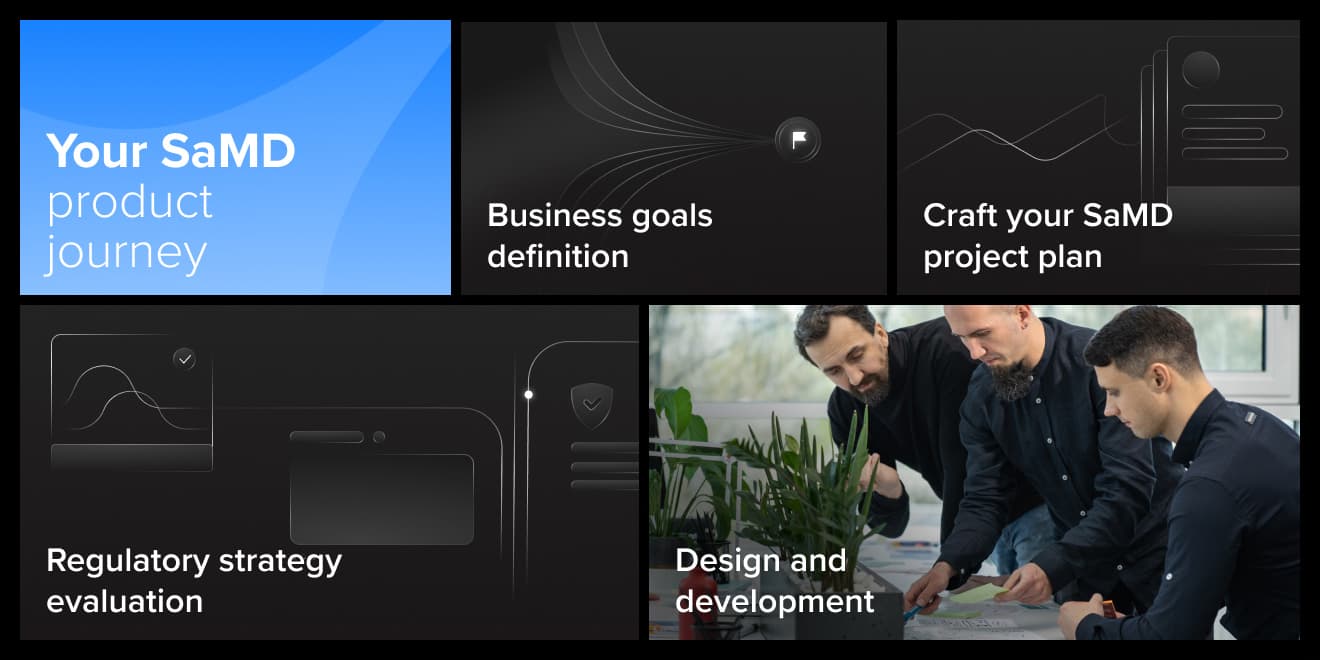 1. Define your business goals and how SaMD technology will help you achieve them
SaMD development, launch and market success highly rely on your niche and your intended purpose statement. Begin by understanding how your device will be used and for what treatment area. Are you building a standalone therapy, or will it be used in conjunction with another treatment? 
Above all, start your journey by building a regulatory strategy for your product. First, you need to understand classification and whether your device will be considered software as a medical device versus another category. 
Next, evaluate your market, competitors and potential users to outline your strategy and begin defining key features and requirements for the development process. At this stage, you'll be able to start determining your tech stack, architecture and how your device will integrate into the broader healthcare technology ecosystem. 
For example, our client's goal was to build a web-based platform available in a SaaS B2B business model. It would allow medical device manufacturers to build software deployable components that would strictly comply with medical device regulations and standards. 
Their business case focused on targeting larger organizations that were working simultaneously on various digital medical devices. The outcome of using it would not only include access to particular software components but also associated documentation – proving that they were compliantly built. Subsequently, these components could be later incorporated into more complex Internet of Medical Things products that would then take responsibility for specific data processing functions. 
With such an ambitious and complex plan, we divided it into two major areas of responsibility. The client would control the project vision. Meanwhile, as a versatile technology partner, we handled most of solution creation. 
Think about your goals. Throughout your project, alignment and communication are critical. Host weekly check-ins with your team for status updates and to ensure stakeholder satisfaction. 
2.  Craft your SaMD project plan
To create your project plan, begin by collecting all necessary design inputs, including the intended use statement, product requirements, regulatory strategy and usability study outcomes. 
Based on the conducted analysis, prepare a software development plan and determine the technology stack for the solution and initial architecture while assembling the project backlog. This forms the foundation for what engineering teams need for efficient software development. 
In our work with this client, as with many of our projects, they didn't want to create an in-house engineering unit at this stage as they were focused on business and product development. Regardless, whether you decide to build in-house capabilities or use external resources, you'll need a full, self-managed project team and that's what we provided.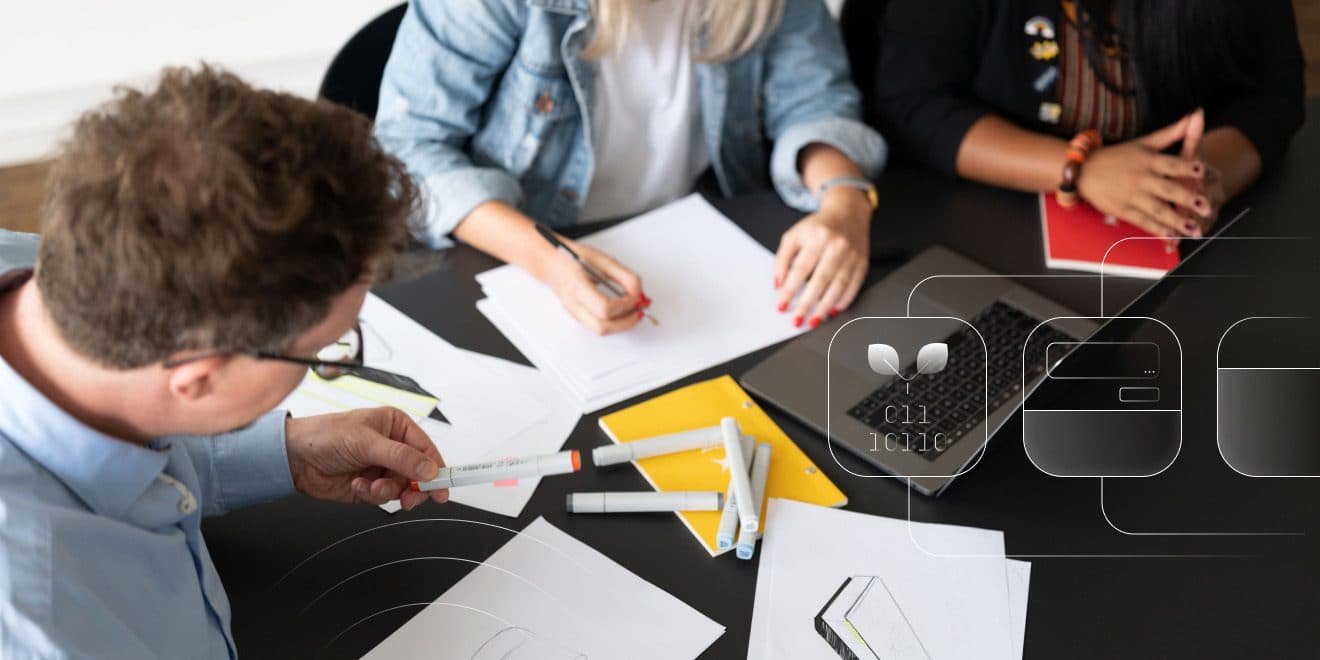 3. Evaluate your SaMD regulatory strategy
Depending on your business strategy, you may or may not immediately intend to place your product on the market as a regulated medical device. Nonetheless, this is often a long-term goal for winning provider and payer support. 
As such, you'll want to develop the platform according to medical device standards such as ISO 13485, IEC 62304, ISO 14971 and IEC 62366 to reinforce your commitment to efficacy and patient safety.
Further, medical device regulations require medical software to be developed under a certified quality management system (QMS). In the case of our client, we used Star's IEC 62304-compliant Software Development Life Cycle (SDLC) to expedite their compliance journey. Consequently, the pre-development, design and development phases were all accomplished in accordance with regulatory requirements on time and within budget.
4. Begin software as a medical device platform design and development
Now, you're ready to move to your proof of concept which starts with design and development. After testing and validation, you'll be able to start clinical evaluation. 
During this stage, you'll receive feedback from test users, and will be able to further iterate the product, begin pursuing business opportunities and plan future evolution. 
Finally, you'll be able to submit your SaMD product for FDA/notified body registration and launch in your intended market. 
FAQs about the SaMD development process
This is just the foundation of the SaMD product journey. To help you start planning your idea, here are a few frequently asked questions we often receive from our clients. 
What is the advantage of regulated SaMD development?
SaMD is an emerging category of medicine. Without proper certification, it will be illegal to put your device on the market. 
Nonetheless, we are seeing an array of promising new business models that can provide flexibility and a route to short-term market success as you pursue regulatory support. Read this article to learn more.
What are some key therapeutic areas that are experiencing growth?
In our view, five of the biggest SaMD opportunity spaces are: 
Screening and diagnosis 
Digital therapeutics 
Mental and neurological health
Chronic condition management 
Remote monitoring systems.
How do I ensure the long-term success of my SaMD products? 
Healthcare is a tightly competitive industry, but you can secure your investment. Most importantly, you need to consider how your solution will integrate into the larger technology ecosystem. When designing any medical device, you must think over a 10+ year lifespan and how you will maintain and evolve it.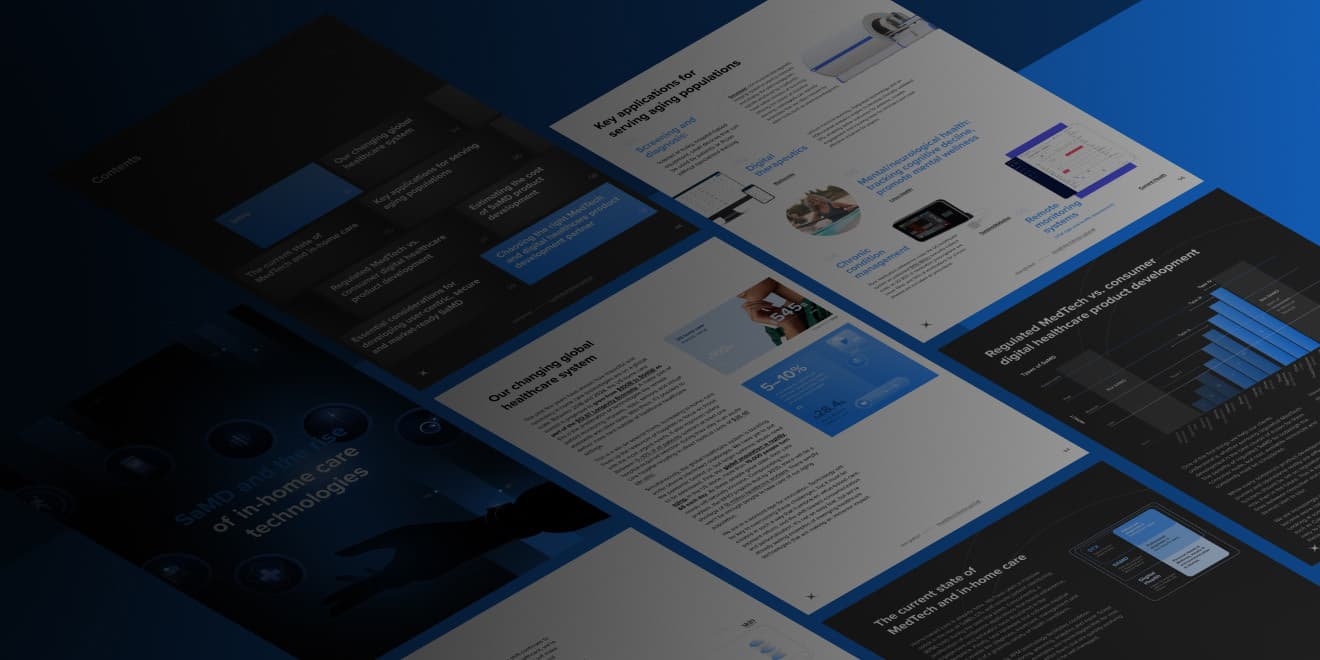 Get deeper insights into SaMD development in this comprehensive MedTech report
Start your SaMD development journey with Star
Software innovation is driving the future of healthcare, and the fuel is data. SaMD's importance over the next decade will only grow. Now is the time for you to examine opportunities and plan your move. 
Above all, as more device manufacturers, pharmaceutical companies, payers and others embrace digital solutions, it becomes ever more important to work with the right development partner. Launch astonishing MedTech and digital healthcare products, exceed business goals, deliver exceptional value to the end user and help your company prosper with Star.