MedTech isn't just having its moment – it's having its decade. The global market was valued at $456.9B in 2020 and is projected to reach $800B by 2030. This growth is being accelerated by the rapid adoption of software-as-a-medical device (SaMD) and other digital healthcare solutions. 
Condition monitoring and management, clinical decision support and digital therapeutics are among the myriad companies leveraging emerging technologies to create better outcomes for patients, new commercial opportunities for businesses and improve healthcare for everyone. 
To help companies navigate the opportunities and complexities of building connected, compliant and enduring SaMD products, our HealthTech Practice experts have put together this concise framework.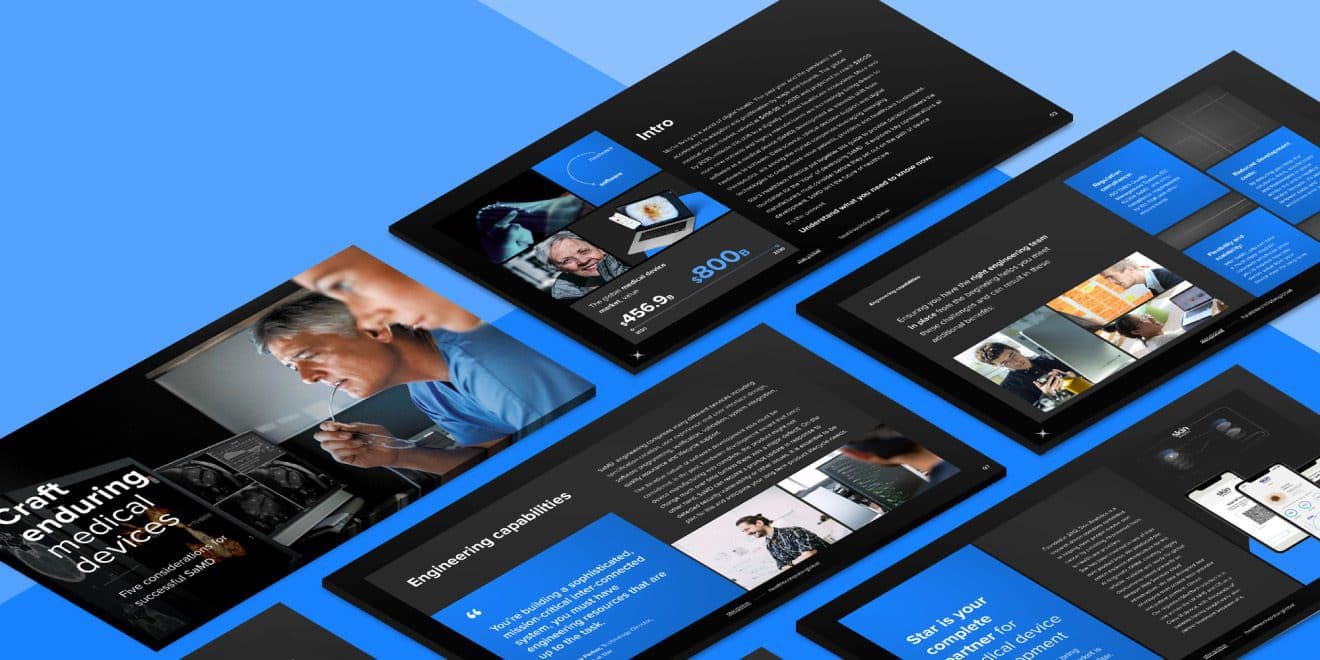 Download "Craft enduring medical devices: seven considerations for successful SaMD"
What you'll gain from this action guide to SaMD development
Get insights into how Star's HealthTech Practice problem solves, builds award-winning solutions and helps our clients navigate the regulatory landscape. 
In this framework, you'll uncover expert insight to help you take the best approach to SaMD development:
Regulatory roadmap 
Risk-driven product approach
Engineering capabilities
Solution architecture
Data management 
Business integration
Clinical performance evaluation
You're building a sophisticated, mission-critical inter-connected system, you must have engineering resources that are up to the task.
Geoffrey Parker
Technology Director, HealthTech at Star
In-depth expertise from Star's HealthTech Practice
Star's HealthTech Practice combines product and regulatory strategy, design and engineering into one seamless end-to-end workflow. Our experts have years of experience bringing user-centric, compliant and enduring MedTech and digital healthcare solutions to market. 
We co-create seamless solutions that improve patient outcomes, optimize workflows and leverage data to promote product evolution and outstanding commercial results.
The starting point for any SaMD journey is defining proper Regulatory Strategy, when such process, functional, and documentary requirements are reflected and presented to SDLC and PLC teams.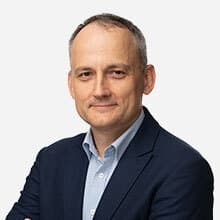 Tomasz Puk
Director of Regulatory Consulting and Technology at Star
Get in touch!
Connect with our HealthTech Practice Experts now to see how we can help you start transforming your product development plan into your next big win.
Contact us
Image source: Philips