By 2030, it is estimated there will be a global shortage of 15 million healthcare workers. Alongside a rapidly aging population, disease and outbreak prevention, and other issues, healthcare is in dire need of innovation. Digital therapeutics take aim at these immense challenges. By creating new care pathways and approaches to medicine, they improve workflows and efficiency, reduce costs and help deliver personalized, effective and outcome-driven care to underserved and entirely new populations.
Since 2017, the FDA has approved over 40 digital therapeutics (DTx) products. Around the world, new frameworks and regulations have emerged, such as Germany's DiGAs, which sets a model for European adoption and new guidelines and telehealth reimbursement codes in the US.
Digital therapeutics (DTx) technology builds on advancements in artificial intelligence, remote patient monitoring, telehealth, wearables and the Internet of Medical Things. While many of these have been around for years, several new factors have created the conditions necessary for them to expand rapidly. 
First, the technology infrastructure behind many DTx solutions has matured. With smartphones everywhere, delivering therapeutic interventions is easier than ever. But that's just the beginning. Artificial intelligence (AI), machine learning (ML), and natural language processing (NLP) have also reached crucial maturation points necessary to create digital therapeutics solutions at scale. 
Second, digital therapeutics capitalize on skyrocketing demand for contactless, on-demand care. As a result, patients, providers and payers alike are ready to accelerate the proliferation and adoption of digital therapeutics solutions in ways they weren't in the past, helping to fuel what's projected to be a $48 billion market by 2027. 
How are digital therapeutics transforming our relationship with medicine? How do DTx companies create effective, user-centric products? Learn what you need to know in this comprehensive introduction to building digital therapeutics solutions.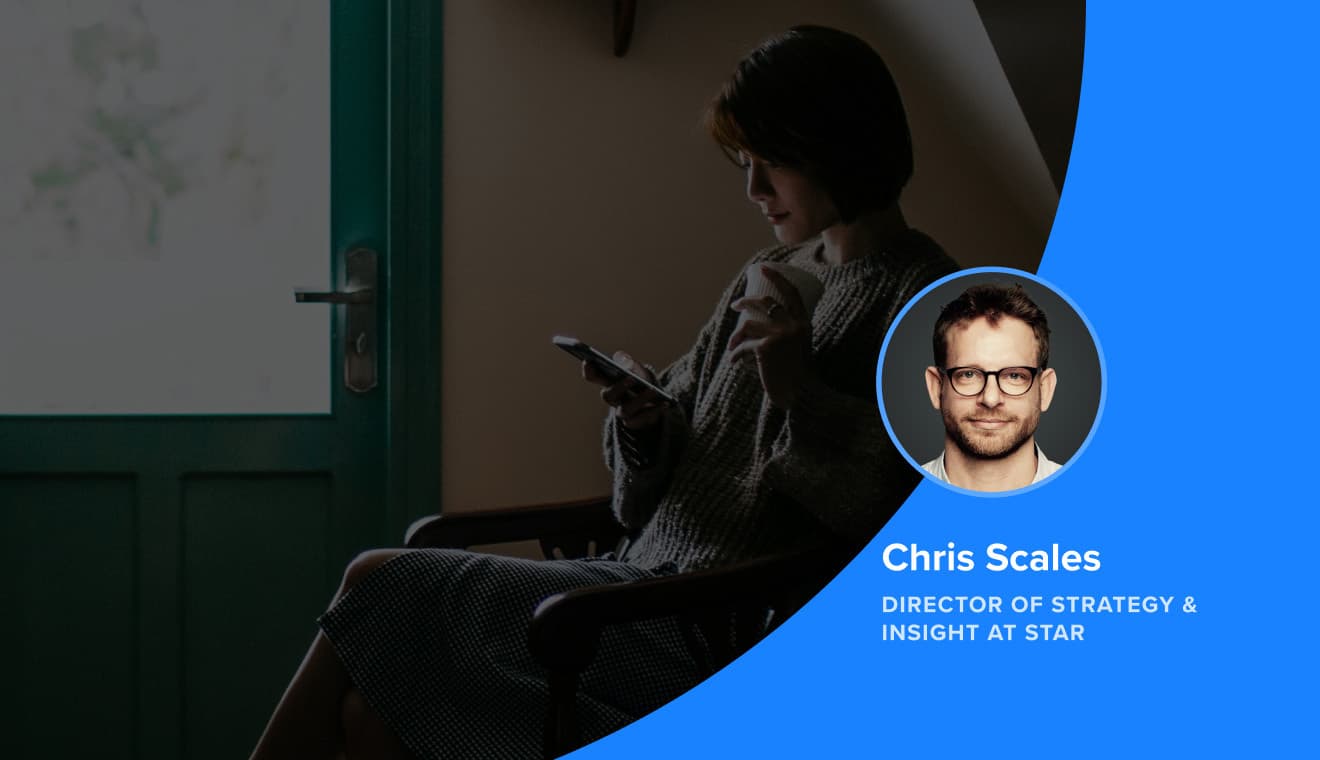 Uncover DTx product strategy and design insights. Watch the webinar "Making DTx work: 10 principles to drive patient engagement."
What are digital therapeutics?
The digital therapeutics Alliance defines DTx as the delivery of therapeutic interventions directly to patients using evidence-based, clinically evaluated software to treat, manage and prevent a broad spectrum of behavioral, mental and physical diseases and disorders. 
A subset of software as a medical device (SaMD), DTx solutions are powered by high-quality software, artificial intelligence, machine learning, natural language processing and other technology innovations to prevent, manage and treat medical disorders. 
It's critical to distinguish between DTx and digital healthcare. While many apps and devices claim to deliver improved health outcomes, DTx products are evidence-backed, strive for key KPIs and have frequently undergone FDA or other forms of regulatory scrutiny.
What is the difference between DTx, digital health and telehealth?
These terms overlap but don't necessarily point to the same therapeutic interventions. Digital health also includes a broad swathe of new digital products and services designed to address a wide set of stakeholder needs across a healthcare ecosystem that includes payers, providers, pharma, MedTech and distributors.
Telehealth is the means by which you communicate with healthcare professionals. Think of it as the channel that connects patients to providers. DTx also uses many telehealth technologies, including video consultation, messaging, remote patient monitoring and so on but the focus is on evidence-based outcomes.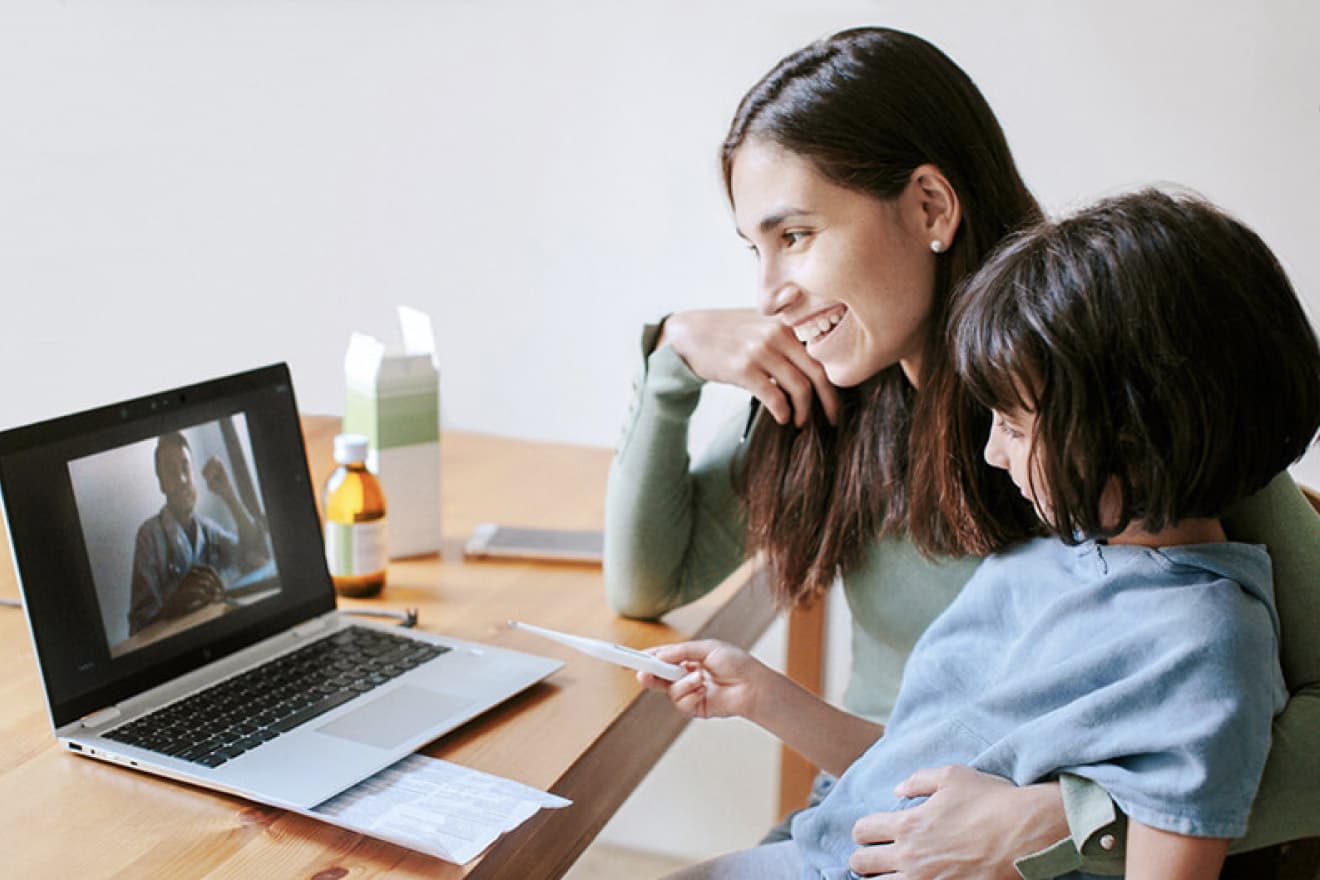 How does DTx impact patient outcomes?
Since DTx is patient-centric by design, fostering engagement and long-term adoption are central cornerstones for harnessing it to boost adherence to prescribed therapies. 
In an Annals of Internal Medicine review, researchers found that 20-30% of all medication prescriptions are never filled. Further, 50% of medications for chronic diseases are not taken as prescribed. It results in an estimated 125,000 premature annual deaths in the US alone. 
Learn what it makes to create a successful DTx product and patient experience.
Download the report
Digital therapeutics adoption delivers two immediate advantages over traditional healthcare to solve these challenges. First, many of the treatments it promotes are "beyond the pill". These interventions do not require medication but tap into other areas including health tracking, remote patient monitoring and the empowered patient-consumer to drive better health outcomes.
Further, DTx can be used to drive adherence through a suite of other features, including virtual assistants, apps, personalized treatment plans, education and greater access to key health tracking metrics and information. 
At the same time, digital therapeutics create numerous interactions between patients and pharmaceutical companies that previously were impossible. In addition to directly engaging patients, pharmaceutical firms gather user data about their products and how they are being used to inform new therapies and business models.
Which areas in healthcare are most ready for digital therapeutics adoption?
Digital therapeutics have enormous benefits for chronic conditions where current treatment methods fail to drive improved outcomes, or patient adherence to medication or self-management is low. Examples include diabetes, mental health, and of course asthma and COPD, which suffer from low adherence rates to medication and an over-reliance on patient recall to inform treatment decisions.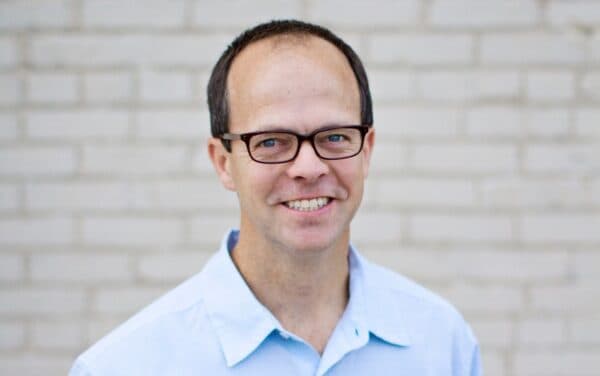 David Van Sickle
CEO and Co-Founder at Propeller Health
Nearly every healthcare sector is ripe for DTx growth. There has already been significant traction in diabetes, mental health, addiction, MSK, behavioral health, COPD and asthma. Many of these play into the core strengths of DTx – managing chronic and long-term conditions through coaching and enhanced provider-patient interaction. 
DTx also integrates well into existing treatment modalities as both a new care modality and a supplement to traditional interventions. For example, it can fill diverse cancer care needs by offering a broad breadth of new services, including digital triage, remote patient monitoring, and post-clinical follow-up and evaluation. 
What are some exciting digital therapeutics products?
Digital therapeutics have been applied to a wide array of therapy areas and interventions. At Star, we're particularly excited about:  
Chronic condition management: DTx applications for managing chronic conditions, including diabetes and asthma, have made it beyond clinical trials and have been available to patients for several years now. One great example is Propeller's digital platform. It improves medication adherence by up to 58%, reduces rescue inhaler use by up to 78%, and asthma and COPD-related healthcare visits and hospitalizations by 57% and 35%, respectively.
Care companions: these apps and devices play a variety of roles throughout the care journey. Cognitive AI technology transforms how people interact with machines to build personalized relationships built on trust. Care companions like ElliQ (though not technically a digital therapeutic) feature an emotional UI that combines computer vision and voice AI to help users safely age in place. 
Virtual coaches: integrated voicing and avatars into a DTx offering build stronger connections and fuel high levels of patient interaction. Pay attention to companies like Kaia Health. Their solution demonstrates exercises and utilizes computer vision to give corrective feedback to patients suffering from MSK conditions.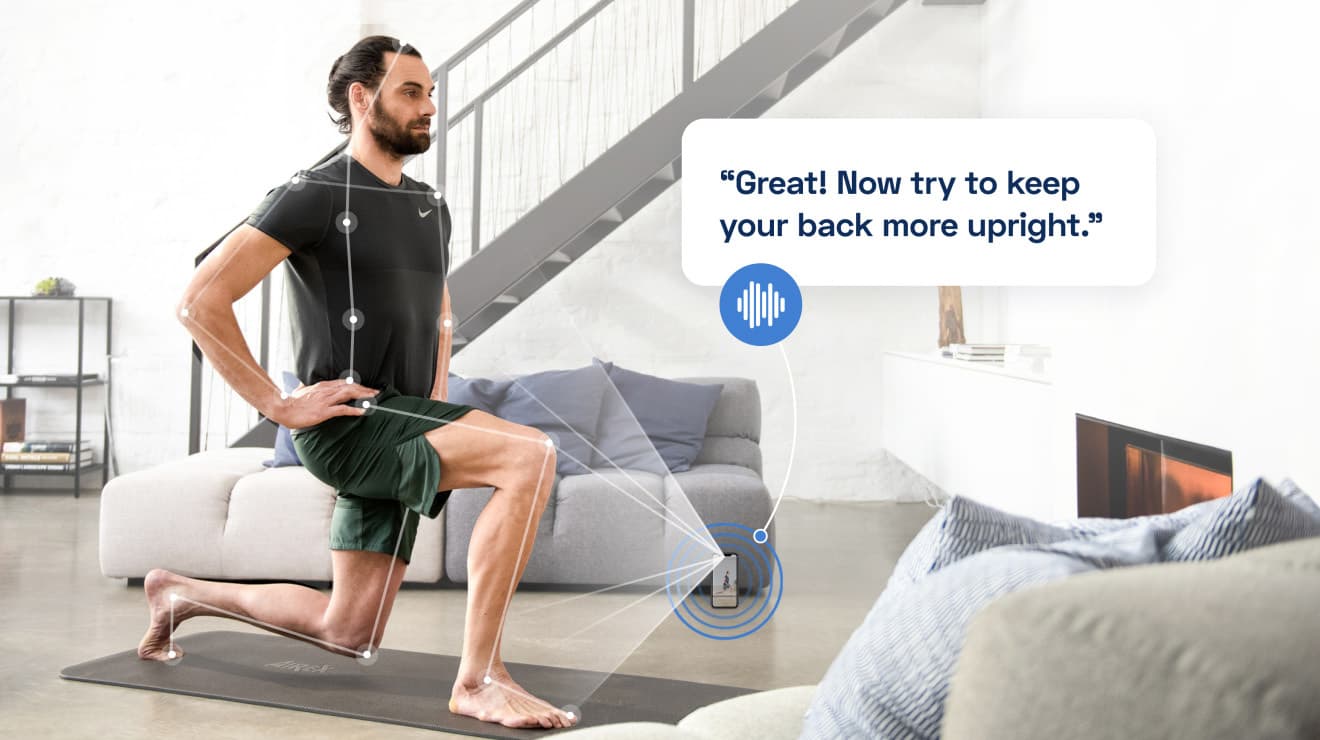 What digital therapeutics challenges need to be overcome?
The original paper and pencil CBT tools were created decades ago and don't fit neatly into 21st-century life. Having an app that keeps all the CBT effectiveness of the tools but allows for easy in-app use makes a patient much more likely to use them, not lose them, and make progress at a quicker pace.
Chris Mosunic, Chief Clinical Officer at  Vida Health
While digital therapeutics provide undeniable benefits for patients, providers, and payers, challenges remain on the road to universal adoption, such as: 
Lack of awareness about digital health programs. DTx is in its early days. While demand is growing, many consumers don't know that these types of treatment options even exist. Education is essential for spreading the word and showcasing why patients should embrace DTx solutions.
Data privacy issues. DTx is data-driven. This data is highly personalized, and there is an immense amount of it. With the future of digital therapeutics contingent upon even more data collection, providers need to build solid foundations for ensuring privacy and security now.
Regulatory approval. DTx challenges many of the underlying assumptions about healthcare. While medication follows the USP protocol, there is no global standard for DTx. Even more challenging, since DTx products are so diverse, creating a universal framework for regulatory bodies to evaluate them and administer approval more quickly is likely years away.
Reimbursement. There still isn't a clearly defined reimbursement path for digital therapeutics. However, we've many new business models and approaches including payer partnerships that are proving successful.
How do providers successfully integrate digital therapeutics into the overall patient experience?
Healthcare businesses must take a patient-centric approach to the design process. FinTech has seen major wins because companies have created intuitive, personalized designs that fit seamlessly into users' lives. 
These same lessons are even more vital in DTx products. An attractive design isn't just for impressing patients. It helps them forget a product is clinical, encouraging them to use it as a health companion rather than a reminder of their condition. 
Concurrently, fueling emotional gains and creating valuable metrics are vital. Measuring and quantifying progress and changes helps create a better understanding of health for users. Moreover, digital therapeutics from Big Health like Daylight and Sleepio are particularly successful because these scores are not arbitrary but based on the NHS's sleep efficiency measures. 
Focus on patient pain points, educate patients on how a product will solve specific needs, and enable them to self-quantify. This will keep you on the road to building stronger long-term health.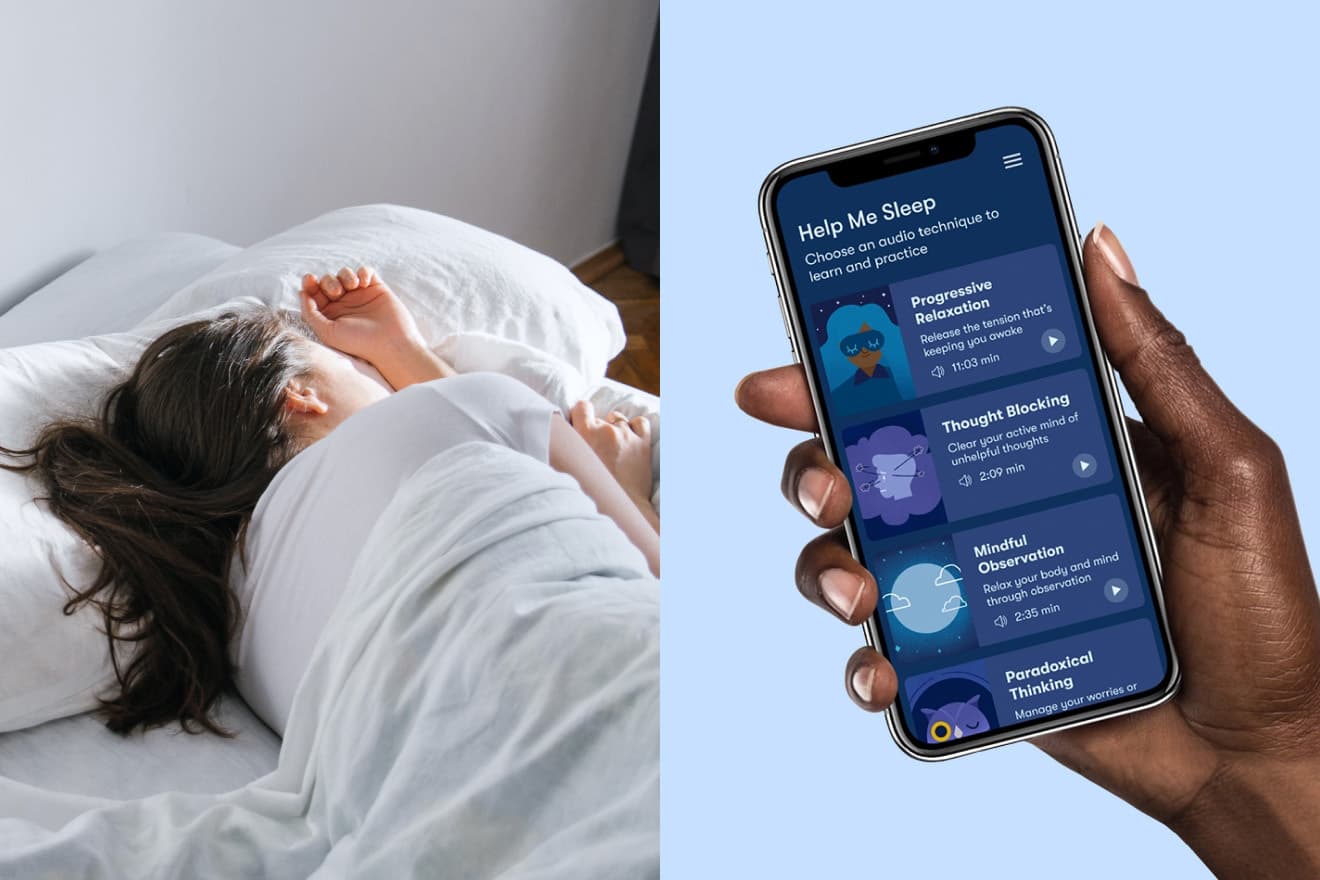 What are the main principles of building a powerful digital health engagement strategy that drives adoption?
The DTX alliance's framework for building an effective digital health engagement strategy is a great place to get started:
Prevent, manage or treat a medical disorder or disease 
Produce a medical intervention that is driven by software 
Incorporate design, manufacture and quality best practices 
Engage end users in product development and usability processes 
Incorporate patient privacy and security protections
Apply product deployment, management and maintenance best practices 
Publish trial results inclusive of clinically-meaningful outcomes in peer-reviewed journals 
Be reviewed and cleared or certified by regulatory bodies as required to support product claims of risk, efficacy and intended use 
Make claims appropriate to clinical evaluation and regulatory status 
Collect, analyze and apply real-world evidence and/or product performance data
Engagement is essential for creating effective DTx products. Jessica Shull, European Lead at Digital Therapeutics Alliance, advised companies "to plan and study your specific patient population, see how they think, listen to them, and involve them." Then you'll be able to evolve a successful patient engagement strategy. 
How can DTx companies create products that fit into provider workflows?
Physician buy-in is integral for any DTx or digital health solution. They are the de facto marketing team for any medical product. While DTx is patient-centric, companies should focus on the critical HCP pain points that their products solve while working toward regulatory approval. 
The voice transcriber tool, Suki, is an excellent example of this. Suki is a machine learning virtual assistant that can help physicians complete notes 76% faster than traditional transcribing with 100% accuracy. This solves a serious challenge for time-poor physicians, automatically logging conversations and translating human language into medical language synced to EHRs. Moreover, it gives physicians more time to engage with patients and is an excellent foot in the door for DTx companies. 
Simultaneously, for patient-centric DTx products to thrive, payer support is crucial. What do payers want? Payers want the effectiveness of treatment to be demonstrated before they sign-off on any reimbursements. Everything is connected. If DTx companies pursue FDA regulation and consistently demonstrate their product's ability to deliver positive health outcomes and efficiency gains, they'll win over physicians who will then recommend them to their patients.
What barriers are standing in the way of large-scale DTx adoption?
Put simply, the more data available, the more developers can refine existing products while building better and more encompassing solutions over time. 
The success of DTx largely hinges upon this data. Right now, however, this collection is dependent on the user's willingness to log data manually. Without patient involvement, data doesn't have the integrity it needs to be useful to DTx providers. 
For DTx to further scale, users need to be able to log data effortlessly and automatically. This means passive tracking with minimal requirement to manually input data. While it is easy enough for an Apple Watch or Fitbit to count how many steps you take, it's another story to track blood sugar levels – though products like BlueStar and One Drop are headed in that direction.  
Fortunately, DTx providers are already finding ways to integrate voice to enhance the data collection process. It will soon be possible to interact with virtual assistants like Siri and Alexa to record health information directly. While this won't be as effective as passive tracking, it does lower some of the current data collection barriers while DTx companies build new data collection tools.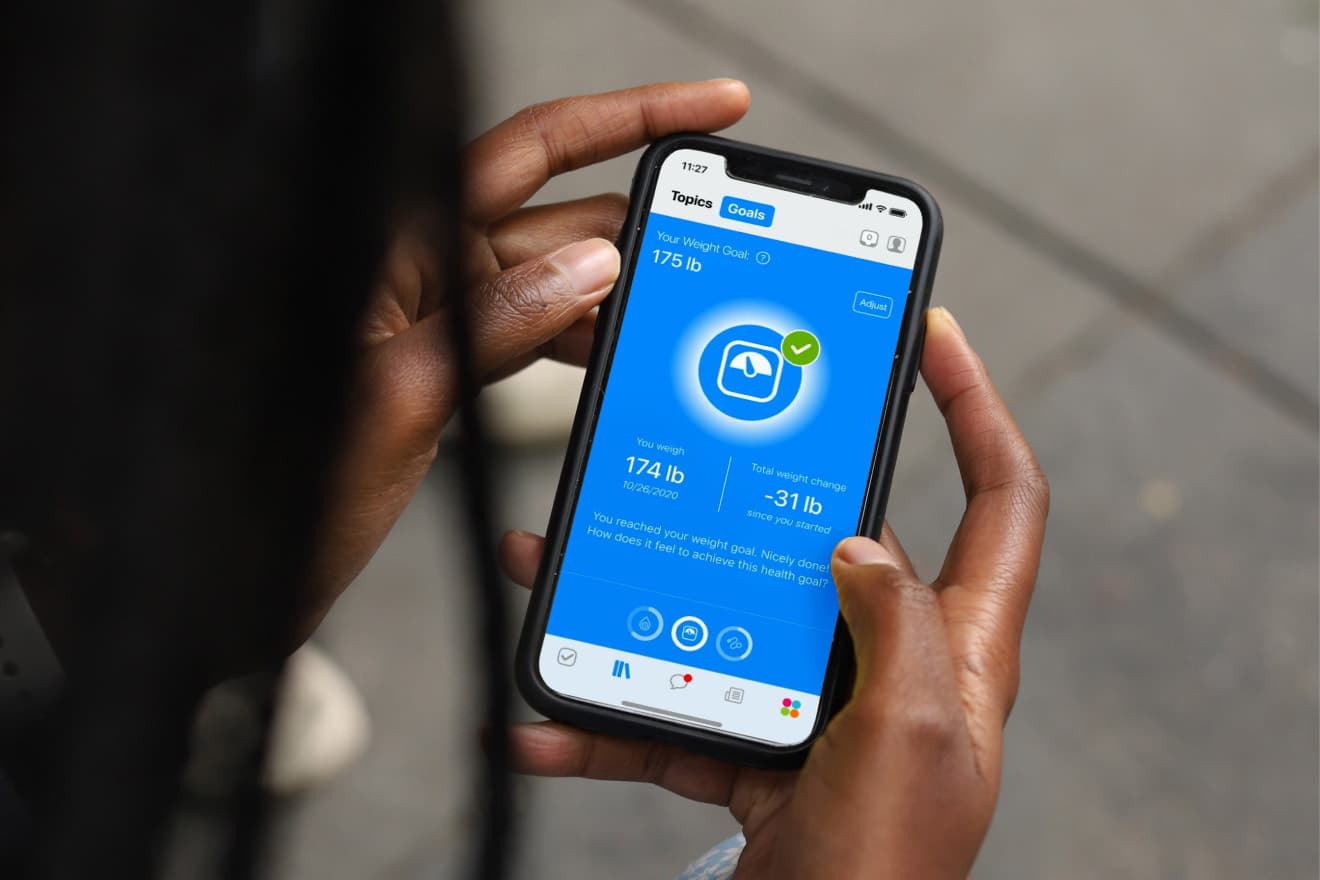 What is the right business model for digital therapeutics?
The biggest question that DTx companies face is whether to aim for regulatory approval. The path to acquiring it can be complicated, lengthy, and expensive. Many DTC products, like those that treat sleep disorders, don't necessarily even need approval. Happify has done precisely this and already has tens of thousands of downloads. 
The best long-term route to market, nonetheless, is through securing FDA or other notified body approval. Even Happify, which has been incredibly successful, has been working to gain approval for its prescription digital therapeutic – while in the meantime taking advantage of loosened FDA guidance to get it out into the market. Taking the regulatory route is essential for moving a DTx product from the fringe into the mainstream since it is an integral part of physician buy-in and getting broad payer support. 
Rather than seeing it as an either/or question, DTx companies need to understand the digital therapeutics regulatory approval journey from the start and get their products headed down that pipeline as possible. Happify and other DTx companies can serve as an excellent model. Start with a DTC product, continue building and iterating the product, and earn revenue while working towards approval.
The future of DTx: market growth and evolution over the next decade?
Propeller's sensors attach to a patient's existing medications and transmit data on medication use to the patient's smartphone and to the Provider Portal, which can then be used to inform treatment decisions. With this objective data, providers no longer have to rely on patient recall to understand their disease progression.
David Van Sickle, CEO and Co-founder at Propeller Health
Further voice integration into DTx products will be transformative for building user engagement, and rapport with devices. DTx will not be as tied to smartphone screens as more varied physical devices are released across touchpoints such as voice and passive monitoring. 
Care companions will continue evolving from virtual assistants into standalone devices capable of serving a range of different needs. Caregiving robots have already made their debut in a range of settings, including in senior assisted living facilities; their ability to provide companionship and alert staff of residents in distress will hopefully alleviate some of the daunting medical worker shortage.
Population health management is another arena in which DTx will be truly revolutionary. With vast amounts of patient data, healthcare professionals will be able to make more informed decisions through improved care coordination and patient engagement supported by new care models. These insights can be applied to entire populations to do everything from preventing the next pandemic to modeling giant-scale testing of new medications. 
In addition, there is growing excitement around digital twins. Major players like Siemens, along with new entrants, will make it possible to create digital replicas of physical options and services. Providers will have digital twins of patients to pull data and use analytics to make predictions about people's health and the best course of treatment.
Countless other applications of DTx are emerging. Those most finely attuned to patient needs and the challenges providers and players face will lead this new era in medical technology.
Building successful digital therapeutics solutions
Healthcare is changing rapidly. Digital health, telehealth and digital therapeutics have created new paradigms, solving some of the industry's most pressing needs. 
Establish yourself as a market leader. Set your focus on developing patient-centric, evidence-based digital therapeutics and start crafting your DTx product strategy now.