Agencies are fueled by a relentless pursuit of innovative solutions to outshine each other. And in today's world, that means one thing: artificial intelligence. The big 5 – WPP, Publicis Groupe, Omnicom Group, Interpublic Group, and Dentsu Group – and advertising firms of all sizes are heavily investing and actively experimenting with it to leverage data analytics capabilities, optimize ad targeting and campaigns, and deliver personalized ad experiences for greater customer engagement. 
How do you harness AI benefits in advertising to supercharge pitches, cut costs, and navigate the challenge of lean budgets without compromising the creative prowess of your talents?
Start by focusing on these four priority areas.
Value 1: Scaling campaign creation, management, and quality assurance
Generative AI can produce ad copy, headlines, descriptions, and videos based on predefined parameters, allowing advertisers to produce large volumes of creative assets. As a result, WPP's CEO Mark Read estimates that savings from it can be 10 or 20 times. 
Now imagine how this could be multiplied if you use it for scaling across formats, and dimensions – eliminating hours of manual work. Generative AI can automate multilingual content or be used to generate naming taxonomy within hundreds of subordinate campaigns to ensure consistency across post-campaign analytics and analysis. 
But that's just the beginning. AI is a game-changer for campaign quality assurance before launch. Generative AI, armed with the right prompts, can scrutinize ad copy and headlines, catching spelling mistakes, typos, and crossing every 't' and dotting every 'i' according to your brand guidelines. This is doubly true for internal models trained on direct agency data. 
This is no pie-in-the-sky dream; it's happening right now in the market. Brandtech Group, the forward-thinking powerhouse, has acquired Jellyfish and now added Pencil to their arsenal, an unrivaled generative AI content generator and distribution SaaS platform. These strategic moves have created an irresistible one-two punch that will redefine the game for Brandtech Group. And the best part? Pencil Pro, an enterprise-grade generative AI suite crafted exclusively for heavy-hitting brands, is already making waves. Industry giants like Unilever and Bayer have already jumped on board, with many more big names expected to join in the next year.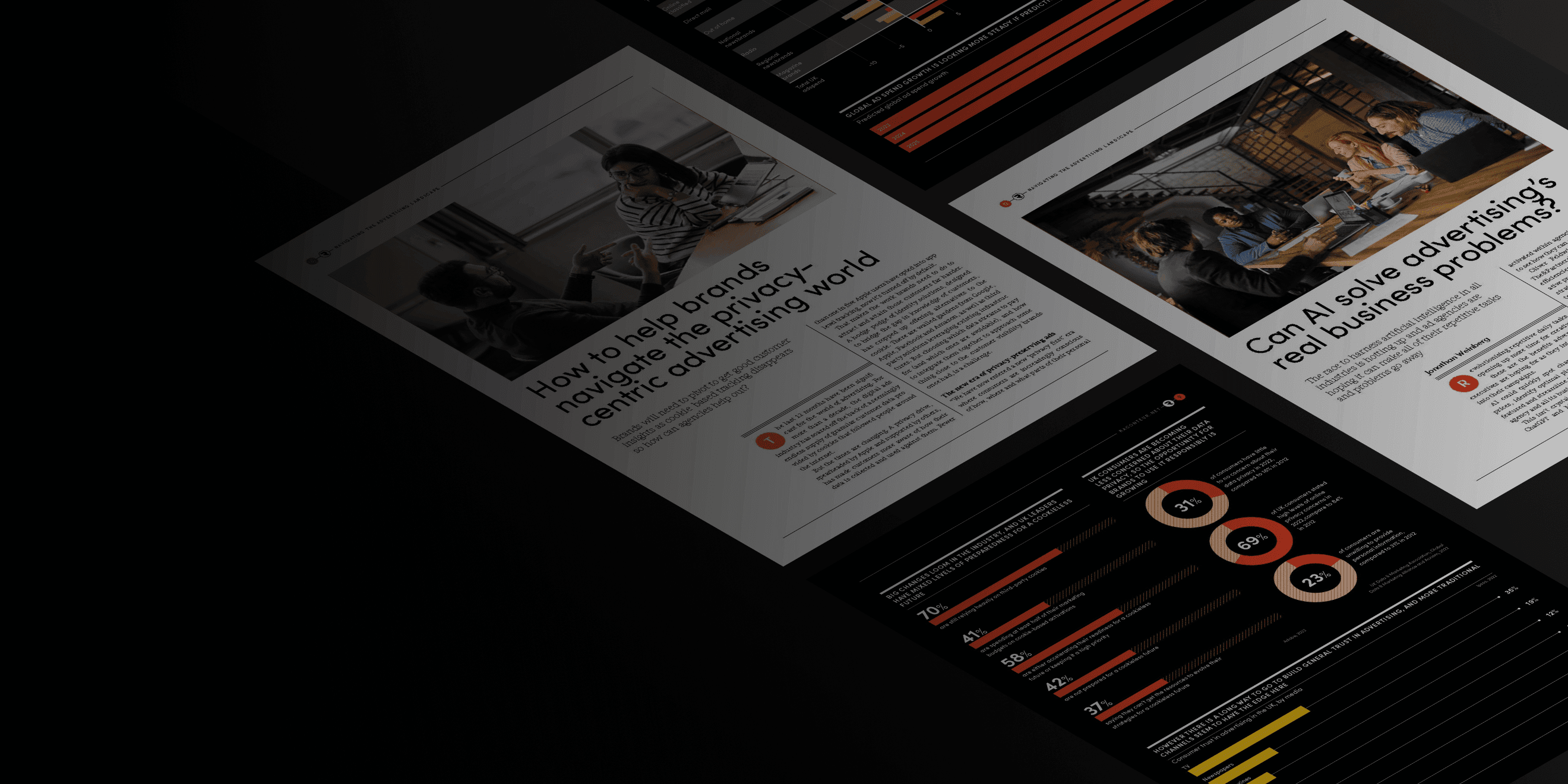 By 2032, $1.3 trillion in ad revenue could go towards AI-enabled advertising. Learn about how AI will transform the agency landscape in this panel discussion.
Value 2: Personalization at fine granularity levels
Generative AI algorithms bring immense value to the realm of personalization in advertising. By dynamically generating content based on individual user characteristics or preferences, advertisers can deliver tailored ads relevant to their target audience, foster lasting connections, and yield higher rates of customer engagement. 
A recent example of AI in advertising is the collaboration between NVIDIA and WPP, which enables their designers to generate diverse, high-fidelity images from text prompts and seamlessly integrates them into scenes. This creates opportunities to scale 1-to-few personalizations as two different specific groups of consumers can be shown ads tailored to their preferences, buyer history, and intention to enhance engagement and improve conversion rates.
Furthermore, the adoption of generative AI at scale empowers advertisers to effortlessly adapt to distinctive dialects, slang, and varying tone preferences within diverse audience segments. With an impeccable match between tone of voice and audience desires, brands can now strike a resounding chord with their target demographic, delivering a unique resonance that ensures unwavering brand affinity.
Value 3: Risk prevention and content protection
Many agencies walk a fine line between edge and controversy. But far too often, brands find themselves in hot water because of avoidable mistakes. 
Deploying generative AI for negative sentiment risk analysis prevents these situations from happening in the first place. It can validate ad copy, headlines, and other collateral for vague or problematic wording that can be misunderstood by the audience or will simply fail to resonate. 
For instance, when targeting the Gen Z demographic, generative AI dives deep into social media trends and expertly navigates linguistic subtleties specific to this cohort. This ensures that the messaging not only avoids misunderstandings but also effectively connects with and engages this younger audience instead of ending up as a "social media fail."   
Concurrently, generative AI, utilizing semantic similarity, can effectively detect and automatically flag potential violation cases of proprietary materials. This formidable safeguard shields proprietary content, preserves brand exclusivity, and safeguards brand reputation.
Value 4: Improving campaign performance
Every agency faces the tricky task of maximizing impact on a tight budget. How can AI help agencies make the best use of lean resources without compromising quality?
First, ML and predictive analytics can be harnessed to optimize bidding, enabling advertisers to get more reach at lower costs for better ROI.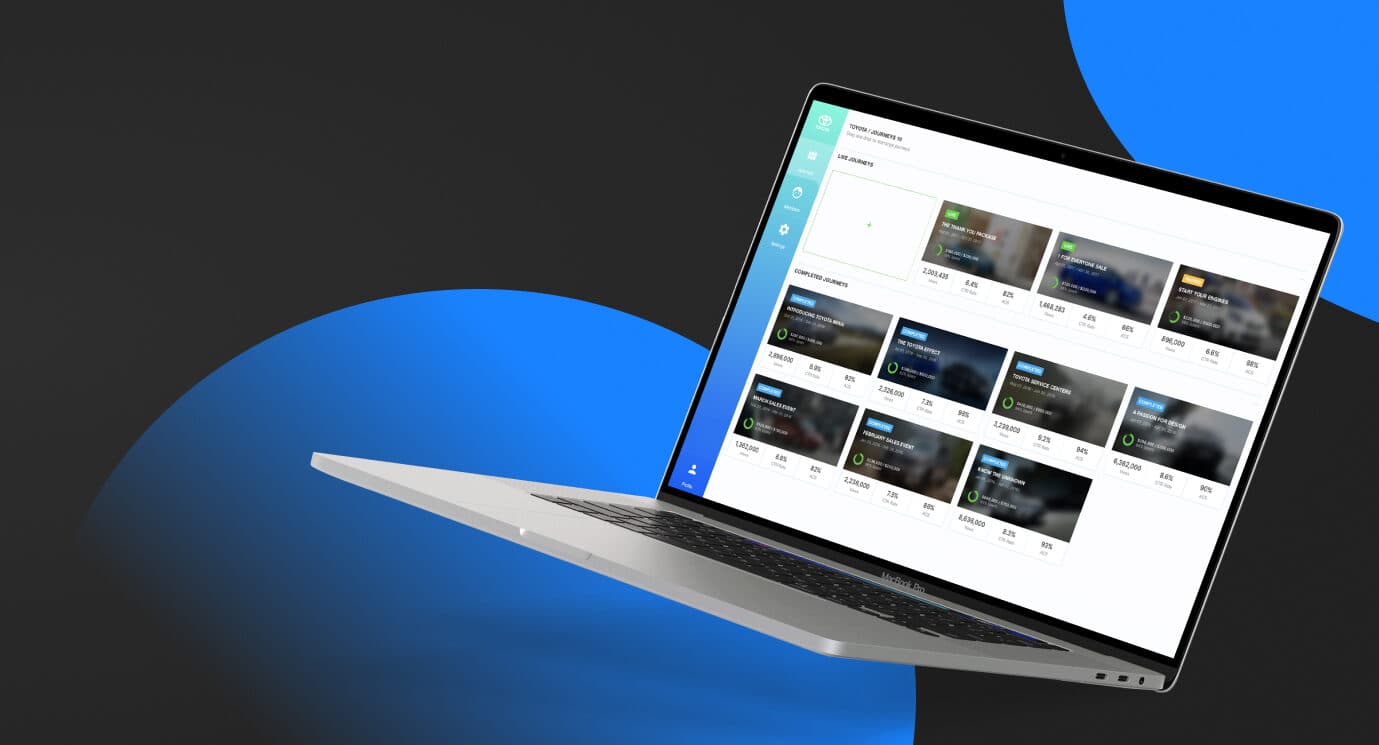 Decrease wasted impressions with a
ML-driven bidder and
user-centric stories of video campaigns.
Imagine a mobile gaming company launching a new app. By implementing machine learning and predictive analytics, they analyze user demographics, app usage patterns, and market trends. 
A data-driven approach built into a video ads platform enables them to strategically adjust their ad bidding strategy. As a result, they achieve a 30% increase in ad impressions, while simultaneously cutting their advertising expenses by 25%. This optimization leads to a 40% improvement in ROI, allowing the company to reinvest in further app development and user engagement initiatives. While this example is hypothetical, it mirrors how many firms are already benefiting from campaign optimization. 
Second, generative AI can be used across campaigns to create multiple ad variations, facilitating A/B testing at scale for advertisers to identify the most compelling ad elements and messages with their audience, ultimately leading to highly optimized and successful ad campaigns.
Interesting examples of AI technology include Dentsu's partnership with Microsoft to produce AI Playground LATAM. It's a regionally-focused solution set combining emerging technologies and integrated audience data – bringing their customers increased day-to-day efficiency and operational agility.
Likewise, generative AI can play a powerful role in post-campaign analysis. AI provides agencies a comprehensive look into past campaigns, transforming data into digestible visuals and insights that a wide array of stakeholders can relish.
AI benefits in advertising: tailoring your best strategy 
AI is the ultimate enabler, delivering long-term benefits that outshine the competition. From user behavior analysis to brand perception assessment and even monitoring your competitors' share of voice, artificial intelligence offers limitless possibilities.
But here's the secret to AI success: it all comes down to your data. The right data set, meticulously processed and seamlessly segmented, fuels your strategy like never before. This approach is particularly crucial for first movers, who can undergo specialized training within a controlled sandbox environment. 
First movers can develop a deep understanding of the process by allowing them to experiment with different data segmentation techniques and refine their strategies. This initial training phase enables this group of users to identify potential challenges and solutions, laying the groundwork for a smoother implementation when the approach is eventually scaled to all teams. 
Harness the true potential of AI for your agency. Discuss the opportunities that lie ahead with Star AdTech & MarTech.