Digital advertising is about to take a step into the (data) unknown. With privacy-centric advertising, country-specific regulations, AI, and stiff competition, how are agencies keeping up with these trends in new advertising technology and overcoming novel challenges? 
Technology in advertising is changing how agencies attract and attain customer engagement, strategize ad campaigns, and allocate resources. In the future, the key differentiator for agencies lies in having a strong grasp of AI to truly empower agency operations, campaign creation, media planning, and media buying solutions. In a time of lean budgets, this clarity is more important than ever.
Leaner budgets, privacy-first models, and scattered adtech solutions are making it hard for agencies to achieve more with less. While generative AI tools can optimize, scale, and speed up the creative process, it cannot replace human creativity, nor is AI a panacea for agency operations and business challenges. 
Our report highlights how agencies can negotiate and navigate the upcoming developments, challenges, and trends in digital advertising, including the growing prevalence of AI, impending privacy regulations, and new advertising technology.
We focus on four crucial areas in the digital advertising landscape: new tech tools, privacy-centric regulations, unified adtech platforms, and AI. We address the following questions:
How can agencies balance leaner budgets and stiff competition while being open to new tech?
How are agencies helping brands overcome privacy-first data silos in the future?
How can unified adtech platforms transform agency operations, decrease costs, and increase the win ratio of new client pitches?
How can agencies modernize and integrate AI to enhance operations, the creative process, and engagement?
The impending turn in advertising: developments, trends, changes
The advertising industry has always been built around compelling storytelling—crafting stories and experiences that resonate with humanity's most pressing and distinctive ideas. Mapping out agency success in the unknown future thus relies on much of the same metrics: personalization, customer engagement, comprehensive data analysis and management, appropriate investment, and most importantly, the creative process. But excelling in these categories does not guarantee that agencies will stay in the lead.
Experts forecast that global ad spending in 2023 will steadily increase to 4.5% by 2025. While these statistics point to industry growth in a time of economic uncertainty and leaner budgets, are advertisers prepared for this change?
In an AI-powered future, agencies must stay nimble and be open-minded to new digital advertising technology, strategies, and platforms. While the proliferation of AI tools and its wonderful range of applications can optimize ad spend, quicken data analysis and content creation processes, AI can't navigate the country or region-specific privacy regulations, understand nuanced human needs and desires, or replace the creative spark. 
Being open, flexible, and understanding: on budgets, tech, and new channels
Agencies are operating on leaner budgets, but that shouldn't come at the expense of campaign performance. While decreased funds can make investment, ad placement, and channel selection harder, agencies can use new advertising tech tools and predictive AI to optimize ad spending and improve campaign performance – allowing media planning teams to focus on what matters most: strategy. 
The luxury of choice between traditional or nascent digital channels is a chance for agencies to differentiate themselves. While traditional channels have the advantage of audience density and visibility compared to newer ones, agencies should not feel compelled to jump on the bandwagon. 
It's important to first identify what technology in advertising works best for your agency's needs, audience, campaign creation, and performance before investing in new channels. Agencies should see experimental channels such as the Metaverse as just another new channel and approach campaign launch, management, and further optimization on these platforms on similar principles as traditional channels. Moreover, experimental channels usually bring a new shift in technologies, making them widely accessible.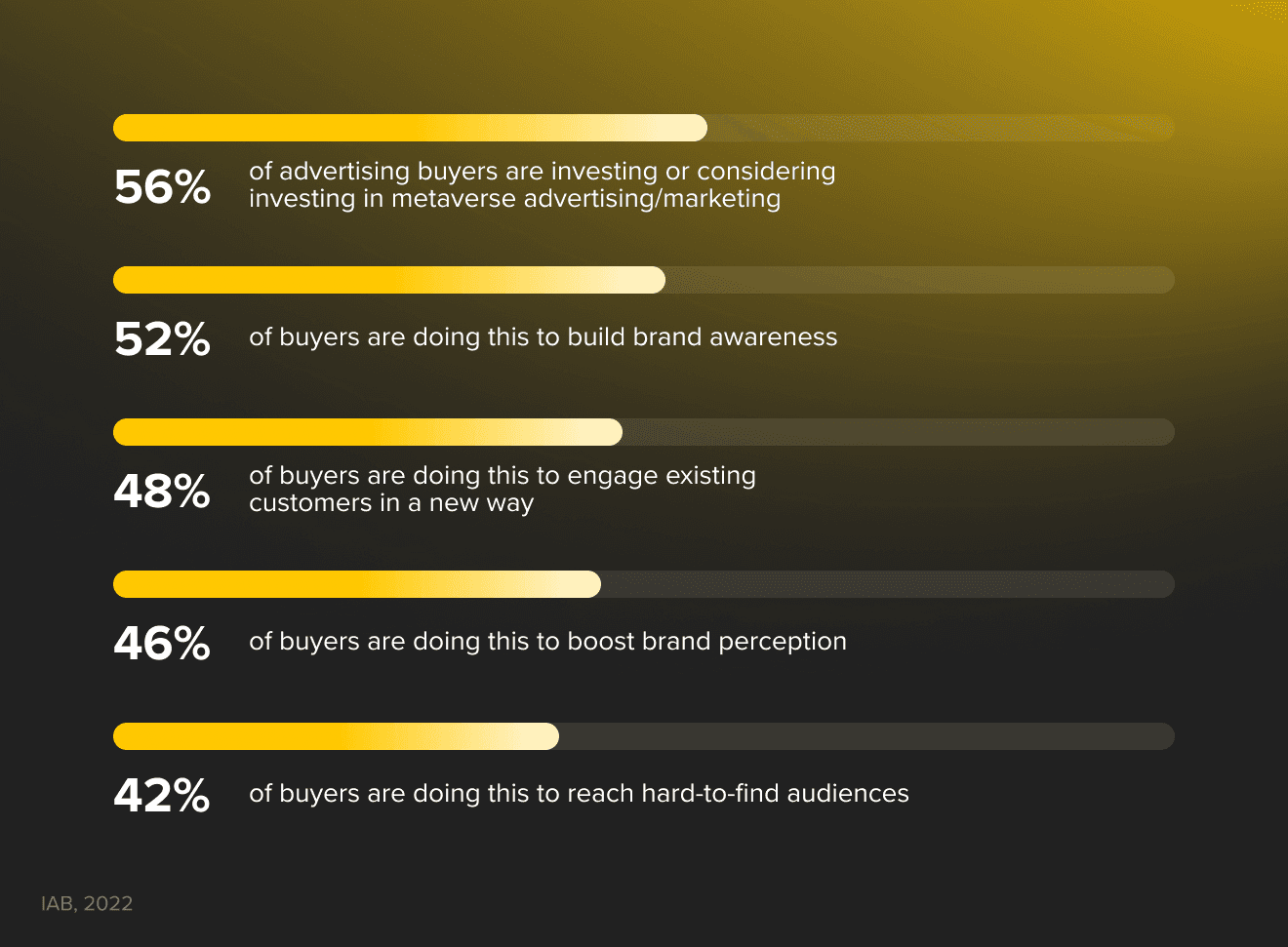 So, be aware of the advertising tech tools you have at your disposal and be open to embracing these new channels. Equipped with this knowledge, agencies can adapt operations, scale, and optimize to succeed on any platform.
Stepping into a privacy-first future
Personal data is increasingly hard for agencies and advertisers to collect. Depending on the country and region, changing privacy regulations will demonstrably change how agencies plan, measure, and structure their campaigns. Jonathan D'Souza-Rauto (Biddable Product Lead, Kepler) warns of the effect this will have on brands and advertising: "with further regulation coming down the track soon and more walled gardens launching audience solutions with the implicit challenges this creates, huge swathes of audience visibility will be cloaked."
In a 'privacy-first' era, a 70-30 privacy-oriented audience split is the ideal combination for agencies to utilize first-party data with aggregated data derived from data-clean rooms.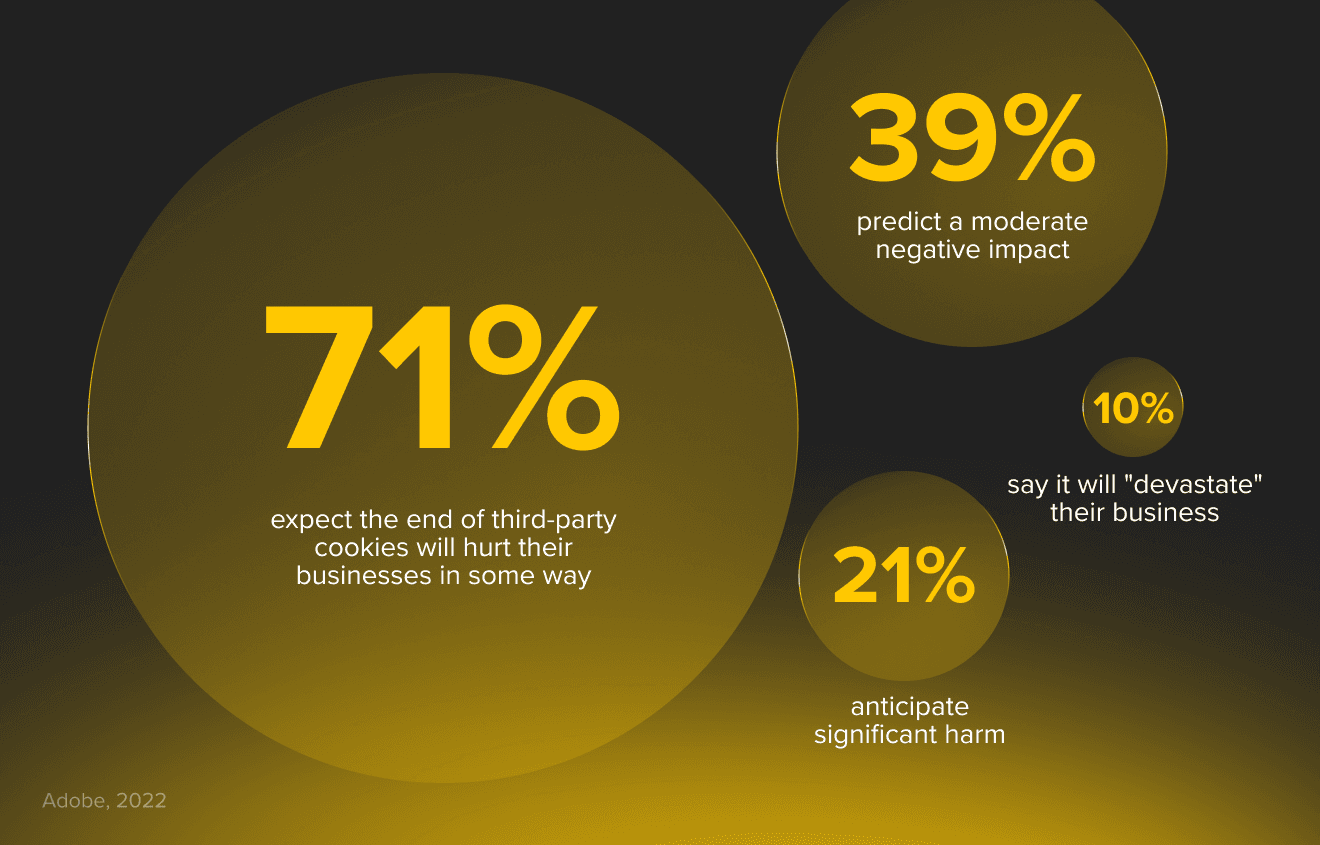 As customer-level data becomes harder to access with the removal of third-party cookies, companies must do their due diligence to see what solutions can simultaneously collect and store first-party data responsibly, while creating content that continues to appeal to target and retain customers in the long run.
A privacy-first future doesn't have to be a source of concern if agencies are prepared to work with the right platforms. Whether agencies abide by the 70-30  privacy-oriented split or configure their own formula, agencies should operate on platforms that can perform well with the data agencies already have, or be prepared to make a move.
What is the AI opportunity for agencies?
GroupM estimates that by 2032, $1.3 trillion in ad revenue could go towards AI-enabled advertising. But the surge in AI applications shouldn't set off alarm bells – agencies should see this as an opportunity to scale, optimize, and thrive amidst a fragmented digital advertising landscape.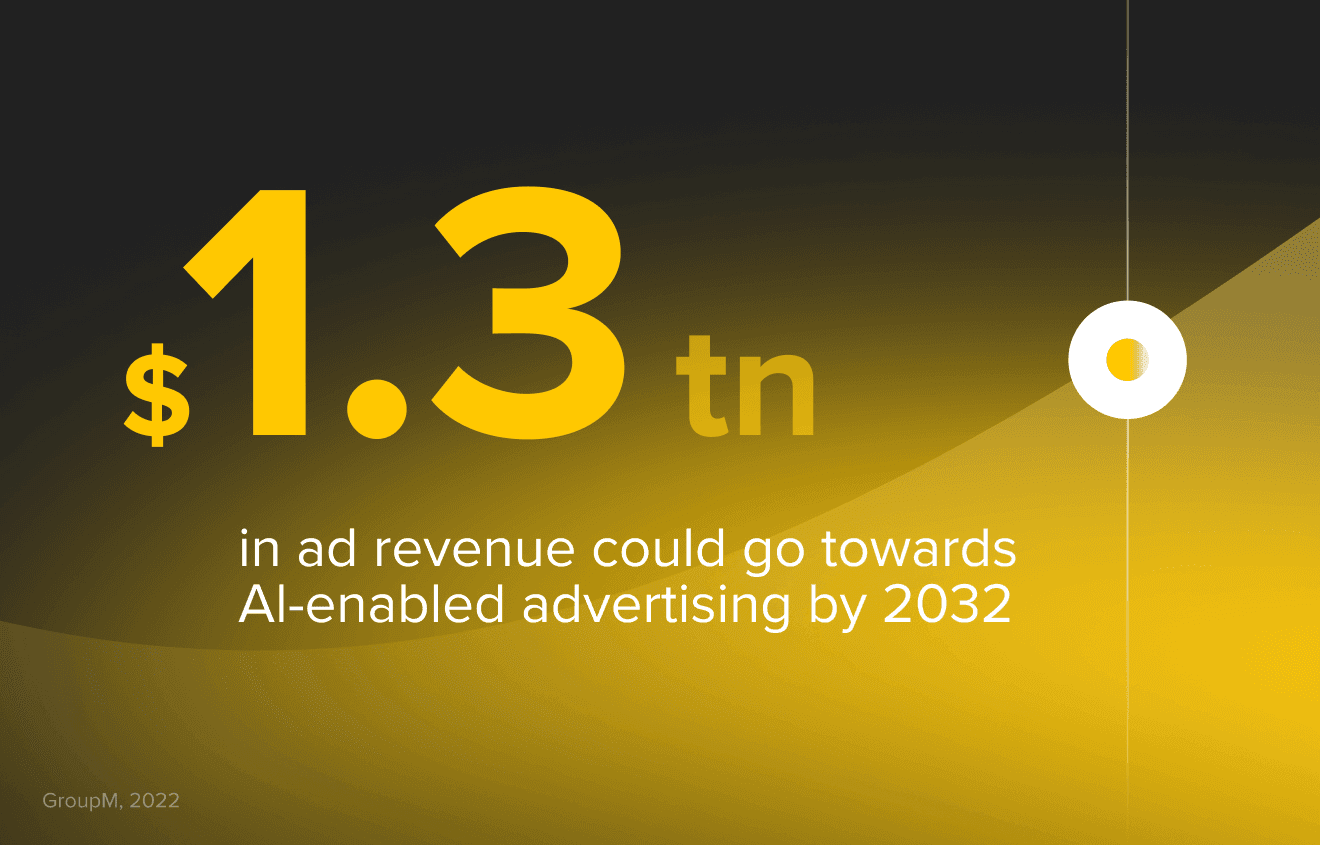 AI's range and utility in agency operations and the creative process is vast. Predictive AI uses historical data and ML algorithms to analyze and identify audience segments, allocate budgets, and forecast ad performance. On the other hand, generative AI can enhance personalized ad variations and create relevant content to deliver tailored ads faster – with better results. Regardless of what applications agencies choose to integrate, AI should be seen as just another efficient resource. 
AI can neither replace humans nor serve as a panacea for business challenges. Oliver Feldwick, Head of Innovation at The&Partnership warns that "these tools need careful use by a capable human. Understanding the strengths, and even more importantly the weaknesses, can ensure it's used in the right way." As AI becomes the norm for operational and creative processes, agencies who want to stay in the advertising race must figure out how to sustain and balance human ingenuity with AI adoption.
Knowledge is power: the benefit of unified adtech platforms
While the scrutiny of privacy regulations, death of cookies, and reduced access to customer data may portend a gloomy outlook for advertisers and brands, coordinating workflows and data across multiple divisions and regions on a single unified platform can shift the odds in an agency's favor. Konstantin Burkovtsev, Product Manager at Star, describes how a single unified AdTech platform will give agencies a bird eye's view of their operations and campaign performance: 
"A unified adtech platform can help incorporate new privacy regulations, ensure guidance or best practice is observed and followed in terms of campaign management or media planning across multiple regions and divisions. It can also control the implementation of data and the execution of new tools. You streamline the process for each team working under the umbrella of the parent company, giving access to APIs and code repositories with a description of what is feasible to do with each component."
With a unified platform, agencies can speed up campaign development and compliance time by aligning agency objectives with internal marketing goals – helping to integrate performance, budgets, and spending into a single, powerful platform. Not only does this establish a sustained connection and increased transparency with your customers, it also streamlines communication amongst agency teams in multiple locations and cultivates better cross-border workflows. Since employees are working with the same solutions, the platform can also boost operations and make it more cost-effective. 
To achieve true alignment on a single platform, agencies must be willing to embrace unified workflows and let go of a scattered tech landscape. While the transition to a new AdTech platform can be anxiety-inducing, the long-term benefits of a harmonized framework and infrastructure can resolve data silos, disconnected technology, and knowledge discrepancies across global agencies.
The agency outlook: what's next for digital advertising?
While tighter budgets mean agencies have fewer resources, the growing integration of AI in advertising operations, processes, and creation may help alleviate some of these revenue and cost pressures. It's clear that AI will play a dominant role in digital advertising in the future, but are agencies using it to make better decisions despite limited audience visibility and stricter regulations? In the long term, AI can take the pressures off laborious or repetitive process tasks, reduce costs while working on pitches, and allow teams to focus on agency strategy. Overall, AI promises to optimize campaign performance and help clients navigate brand safety and compliance checks.
To navigate the coming industry challenges successfully, agencies should be prepared to provide AI training, be open to integrating new tech, and embrace major infrastructural and process shifts that will enable them to take on privacy regulations and reduced data access with ease. Unified adtech platforms are an example of a comprehensive solution, giving agencies the clear overview of operations, collaboration, campaign performance, and engagement they need to create content that resonates with evolving customer trends.
Knowing what comes next and focusing on agency strategy will ensure that agencies come out stronger despite the uncertainty. Chart your next move and overall strategy with actionable insights from our report.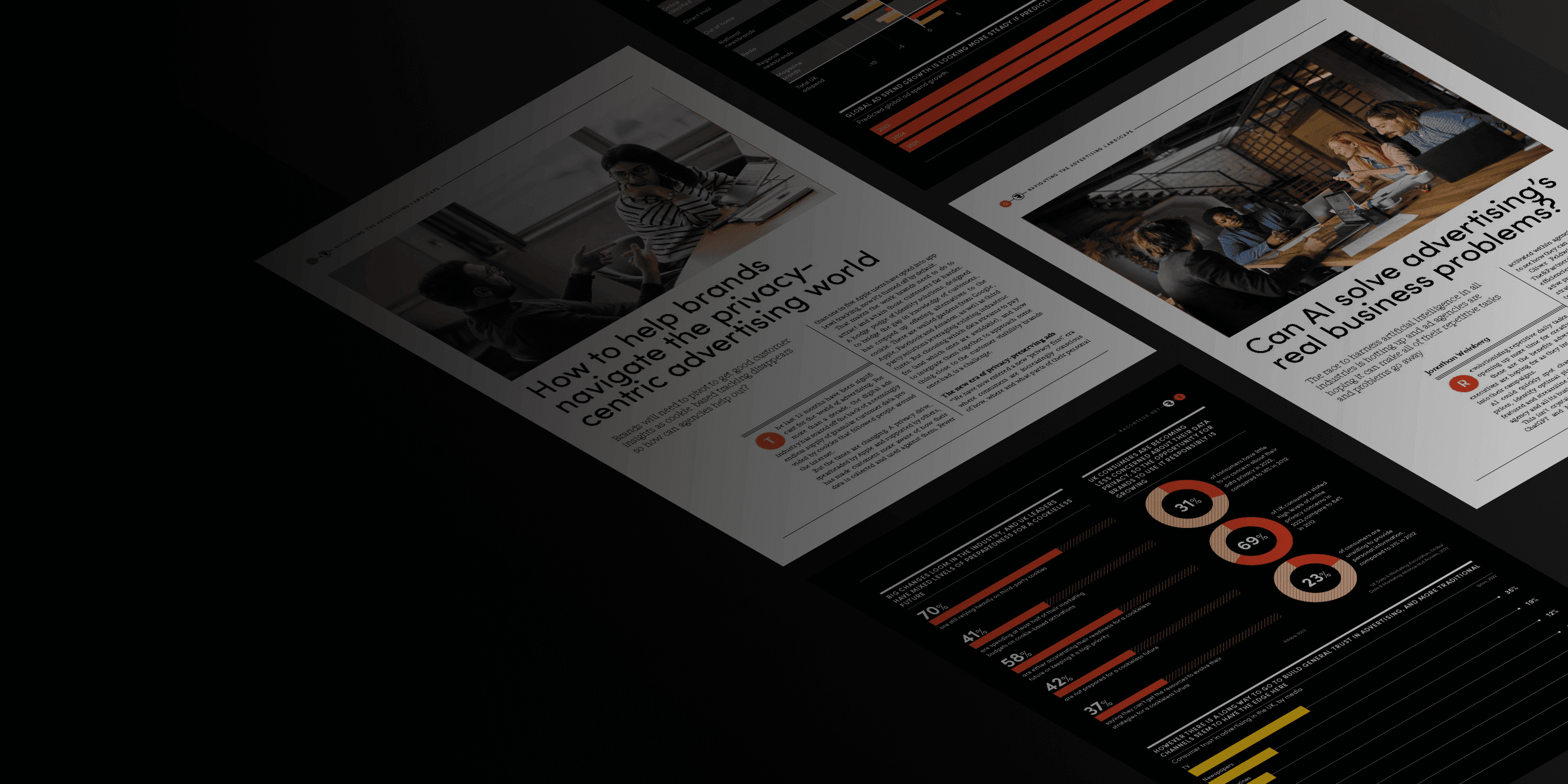 Build enduring, digital connections with AI. See how a unified platform can advance your agency goals and maximize ROI. Learn from our insights.
Primed for change: navigating uncertainty in the future of advertising
Star's AdTech and MarTech Practice blends strategy, design, and engineering to help companies build digital advertising solutions that maximize conversion and ROI, analyze data with ease, and scale across your entire ecosystem. 
Whether you're looking for a standalone solution or have aspirations for a new advertising platform, our teams develop bespoke products focused on enhancing audience engagement, integrating diverse platform tools, and helping you make the best of comprehensive AI-enabled data insights.