We're getting older. In the coming decades, the aging baby boomer population combined with a declining birth rate and rising life expectancy will increase both the percentage and number of people over age 65. 
Our aging population presents several challenges we need to address. Where will people live? How will they receive the support as their care needs increase over time? And how can we ensure this while enabling them to retain their independence? 
90% of older adults want to remain in their own homes and communities. New healthcare technologies are making this an increasingly viable option. 
In this article, we'll take a look at some of the hurdles standing in the way of successful aging in place, shed light on how they can be overcome and preview a Star project already deployed in Europe that's helping better connect seniors with care providers. 
Converging trends are triggering a pressing need for innovation
The past year has revealed the seams in the global healthcare system. During COVID-19, there has not been enough personnel to handle the large influx of new patients. While hopefully, the worst of the pandemic is behind us, this has given us a glimpse into the increased strain on the healthcare system to come.
The World Health Organization is estimating a healthcare labor shortage of 18 million workers by 2030. With 10,000 people turning 65 each day in the US alone, this is not a tenable situation. Moreover, as care needs increase, associated costs and required resources simultaneously go up. 
To further complicate things, many homes are not accessible for people with limited mobility. They also may struggle with affording their current housing and are often isolated. 
In short, it's time for bold, tech-driven solutions.
Designing for aging in place 
While these challenges may seem daunting, there are numerous areas where it's possible to make a significant impact. At Star, we crafted a solution targeted to improve the lives of older patients while reducing provider burden.
We had one main overlapping goal: to design something intuitive and easy to use for both groups. We had to consider several important factors. First, many older adults have limited familiarity with digital technologies. Vocabulary many of us take for granted like "Bluetooth" is often meaningless for them and makes using tech products challenging. 
Some are fortunate to have younger family members who are more knowledgeable and can help them navigate these tools. But we aimed to create a product that people could use independently. 
Generally, when we co-design a product for older people, we prepare different designs featuring larger buttons and simpler interfaces. We may also leverage voice technology and other tools.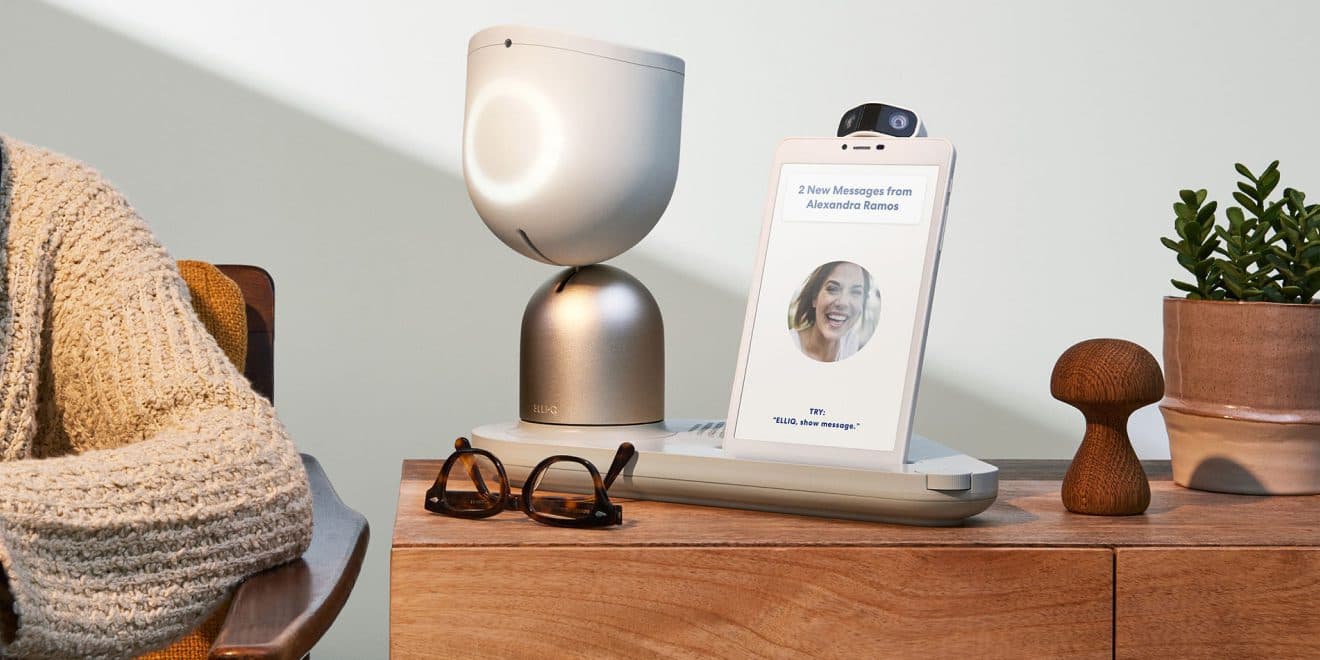 In this case, we went a step further. We asked what if the users didn't have to interact with the technology at all? What if it could be invisible to them, so it just fits automatically into their lives? 
With our solution, there is no app or technology for them to learn. Instead, we created an AI-fueled platform that monitors sensors. This allows caregivers to track user health data and cross-reference them with indicators defined by geriatric health experts to facilitate diagnostic assistance implementation. 
Sensors include those on healthcare wearables such as smart clothing and watches, remote monitoring tools and passive in-home technologies. All of these devices then send data to one gateway in the home. Our algorithm interprets all this data and presents key information to providers.
The result is one solution for caregivers to help them track patients and know when it's necessary to escalate their care. This might be sending a physician, nurse or another healthcare practitioner to their homes and when necessary, emergency and hospital services.
Star implemented an algorithm to analyze this data to help caregivers make necessary health recommendations based on the following goals: 
30% reduction in hospital transfer rates for older patients 
30% reduction in length of hospital stay or in the ER 
30% reduction in autonomy loss post hospitalization
20% reduction of associated social challenges such as increased isolation
While the solution has only been live in the market for a little over a year, we're proud to say it's helped lower hospitalizations by 80% and has a 97% patient satisfaction rate.
Simplifying the lives of providers
Our IoMT platform is designed to reduce strain on healthcare providers simultaneously. Of course, lowering hospitalizations is one way we do that. But our main focus is ensuring that it fits seamlessly into workflows. 
Designing for their needs is vital. While they tend to be more technologically literate, they often suffer from device fatigue. Many do not want another clunky technology to add to their already complex daily schedules. Whatever it is must work well and fit into the current ecosystem. Integration and interoperability are thus absolutely essential. 
The AI-powered solution unifies all the different data flows into one common structure that we can reuse for a variety of purposes. We created an architecture that translates all the additional input data from the range of sensors into one database. The idea was to create an infinitely expandable structure with the possibility to add new technologies as they emerge.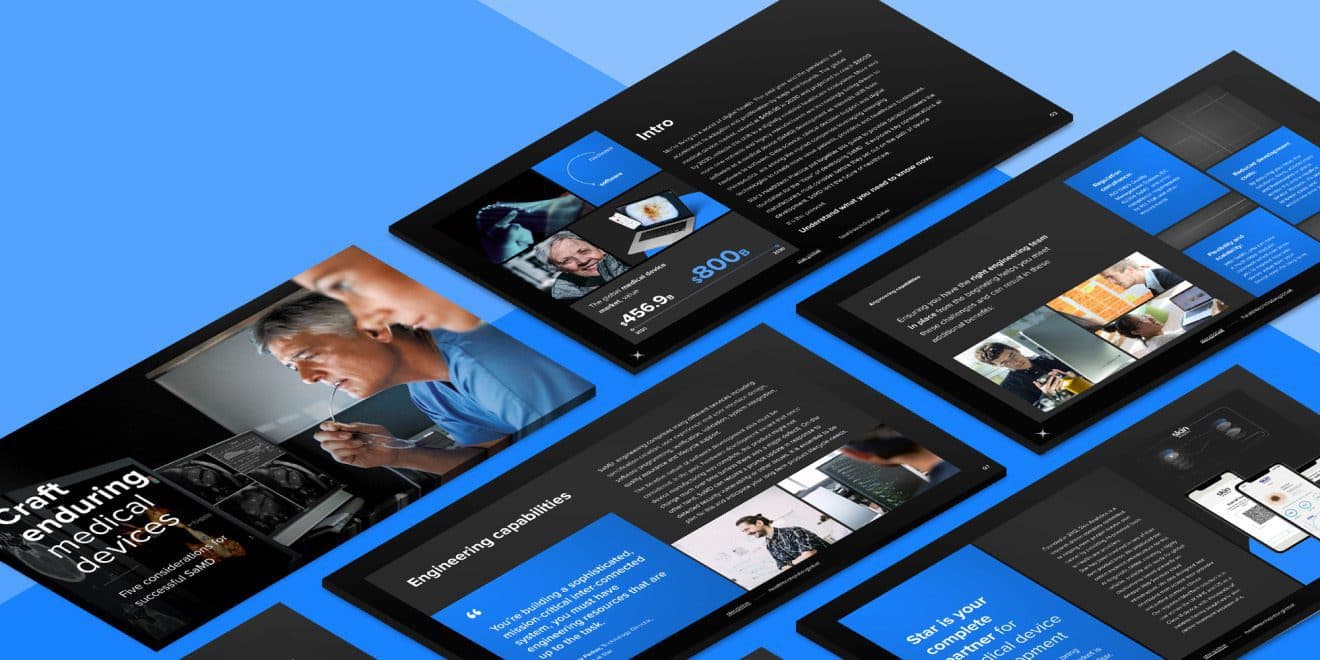 Go from idea to market-ready SaMD with this guide from Star HealthTech.
Overcoming the technical challenges of creating an IoMT Platform
While our IoMT solution was designed to make the lives of patients and providers easier, creating it was far from simple. We encountered the following challenges:
Connecting and integrating the backend part of the solution in a secure and seamless fashion 
Local regulations prevented us from using AWS to start patient data 
The solution required strict access controls all in a very dynamic environment
To overcome these hurdles, we employed the following approach: 
Used our quality management system to provide all documentation and outputs to ensure compliance 
Adopted a hybrid cloud solution and a containerized architecture that makes it possible to package software and its dependencies in isolated units
Created strict access controls to ensure physicians, dispatchers and admins could perform their roles without exposing vulnerable patient health information 
Ultimately, our full project team developed a Class III, AI-powered medical device ready to meet the project needs. Moreover, integration and interoperability are front and center so new devices and sensors that haven't even been developed yet will be able to work with it. 
The result is a robust telemonitoring platform that integrates IoT data that triggers alarms for caregivers to review based on patient history and current health status.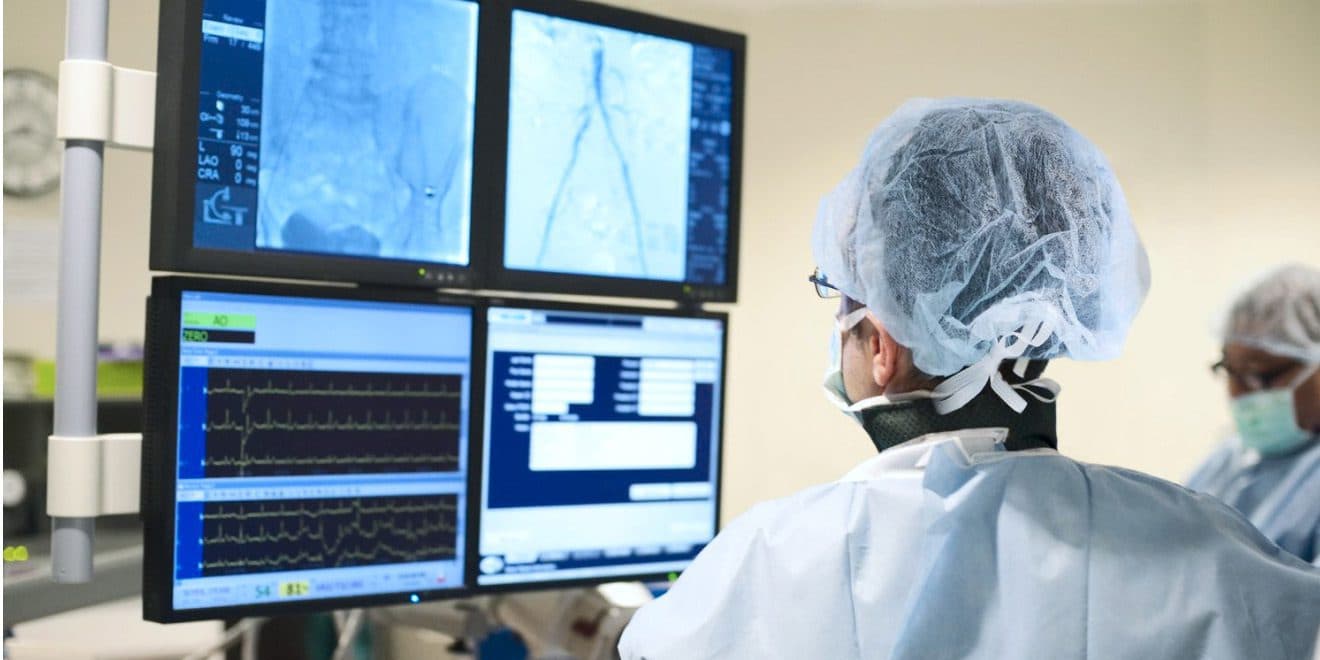 Looking into the future of aging in place
We're excited about where technology like this will evolve. We already can imagine the algorithm handling more decision-making and possibly even removing the provider from the equation as the algorithm evolves over time. This would free up even more time for them and help to further improve the efficiency of care delivery. 
For example, we're expecting assisted and even automated diagnosis and prescription in the near future. We'll also be able to use AI to find the best treatment plans for patients while enabling providers to analyze vast amounts of clinical data to generate deep insights into patient health. This will be an opportunity to reduce the cost of care, maximize resource efficiency and better manage population health. 
With these technologies along with the array of healthcare apps and wearables, we'll further be able to encourage preventative care to help people stay healthy and seek early treatment if needed. 
Enabling aging in place with Star HealthTech 
We face many challenges over the next decade if we want to successfully enable aging in place and make care more affordable, accessible and user-friendly while improving outcomes for everyone in healthcare.
At Star, we're up to the challenge. We partner with companies like Constant Therapy, Clarify Health and ZEISS to build world-class SaMD, MedTech and digital healthcare products. Be bold. Be disruptive. Be endgame-driven. Discover more about HealthTech Practice now.  
Image source: ElliQ