Digital voice assistants have become an integral part of daily life. 57% of people in the US, UK and German markets are voice assistants users, with 30% of respondents reporting daily reliance upon them. Overall, adoption rates in voice tech have increased faster than nearly every other modern technology, including mobile phones. 
Voice tech benefits people of all ages, offering a more natural way for humans to interact with machines, easily access information and navigate complex systems. 
The importance of voice assistants in healthcare, as well as conversational user interfaces for older adults and enabling aging in place, cannot be overestimated, especially as we confront critical challenges in the current moment. Worker shortages, an affordability crisis and a rapidly aging population are putting immense strain on a global healthcare system that has yet to recover from the pandemic. 
While there still is a digital divide between younger and older generations, research shows that older adults have become increasingly tech-savvy. In the past two years alone, smartphone ownership among people over 65 increased from 53% to 61%. 
The moment is ripe for multimodal healthcare digital assistants. We've reached an inflection point in which the confluence between an older population open to technology solutions, a pressing need for healthcare innovation and increased computational capabilities are driving growth, necessity and acceptance of AI technologies. 
Voice tech and healthcare digital assistants are an opportunity for companies to get their MedTech and digital healthcare solutions a strong foothold in the $7.6 trillion Longevity Economy. To do so, they must pay attention to usability and design, natural language processing and integration into the broader connected in-home health technology ecosystem.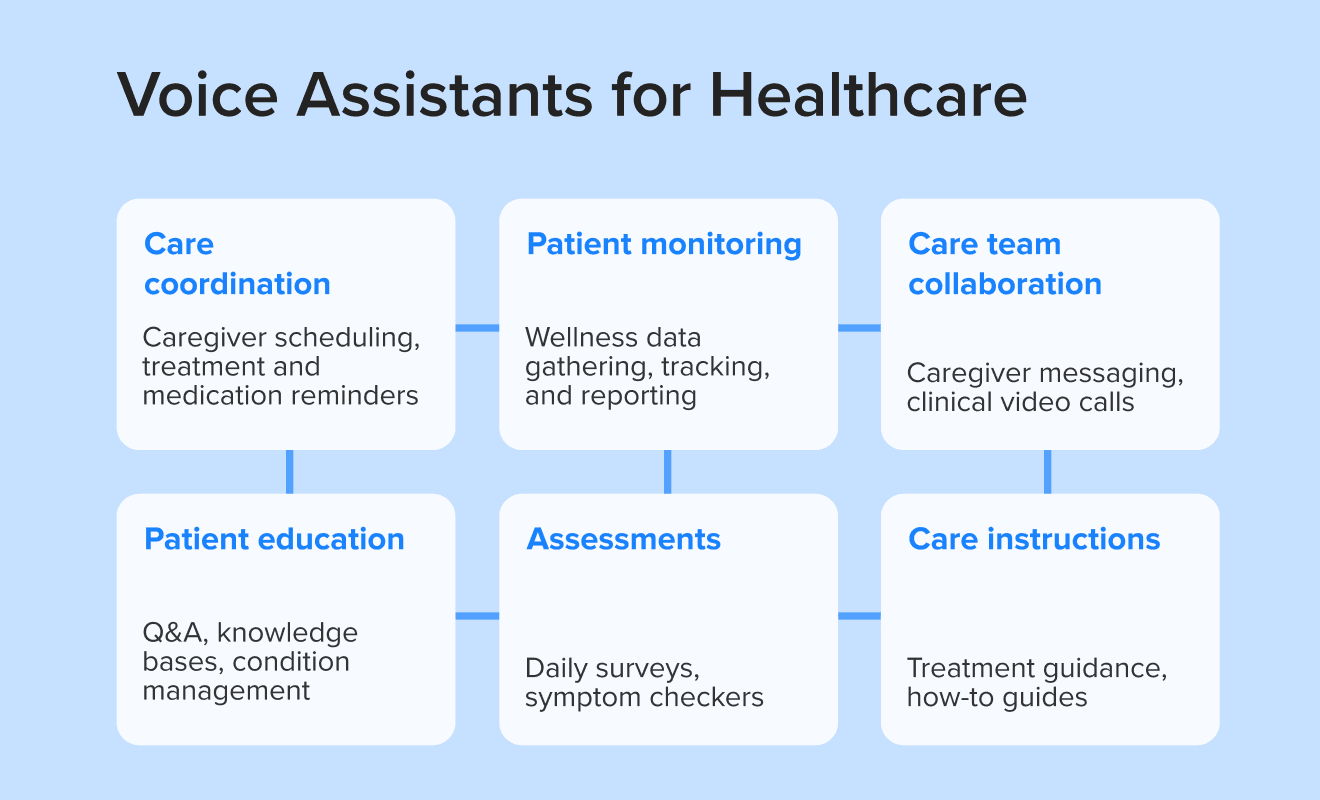 Usability is more than just an attractive user interface
Usability must be a foundational part of product strategy and considered across every touchpoint. If technology is difficult for a patient to use, adds complexity to workflows, or is even just a challenge to set up, people won't use it.
Many digital product builders underestimate the impact of friction and fail to remember that a quarter of people over 65 are considered "socially isolated" and might not have a person who can help familiarize them with new technology. For this reason, participatory design elements should be incorporated during product ideation. It's essential to think about who will help onboard users and how to create a streamlined and simple experience designed around specific needs. This includes larger fonts, spoken instructions and, of course, voice control. 
User training and manuals are critical. At the same time, voice tech needs to be paired with conversational interfaces that use native mobile device capabilities such as SMS messaging, web browsers and embedded tools like Siri and Alexa. These user experiences are more familiar, and subsequently, will have higher adoption and engagement rates. 
Natural language processing and AI
Companies need to approach voice assistant development by first examining the AI and natural language processing/understanding models they plan to use. Voice assistants generally boast good usability, but they haven't become seamless yet.
That's because many voice assistants require a pre-structured form of dialogue, thus limiting their conversational abilities. Research from the Front Porch Group suggests that adoption rates of voice assistants among older adults are high. People don't fear pressing the wrong button and breaking the device. The challenges are conversational. 
Current issues stem from existing natural language processing (NLP) systems — the AI models used to train computers to understand human language — which are trained using brief, direct questions. This isn't an issue for younger people who have been exposed to computers their whole lives and are familiar with how to phrase their queries. 
Conversational UX design for seniors needs to include elements such as slowing speech pace and the use of selective phrases and words older adults are used to in-person interaction. Their sentences are more complex and longer than the questions that voice assistants have been trained to understand. 
This is an opportunity for companies to bridge the gap and improve adoption and engagement. Rather than older adults having to change the way they speak, which can be immensely challenging, AI should understand them. We need AI with stronger natural language processing capabilities that can comprehend lengthy questions, parse them down to their specific components and match them to relevant answers, especially for condition-related questions. 
Many people, regardless of age, don't have the vocabulary to describe symptoms they may be experiencing. So AI needs a wide comprehension ability and knowledge-based around disease states. From here, this functionality can then be implemented into a solution-based voice assistant or integrated into existing voice assistants like Alexa or Siri.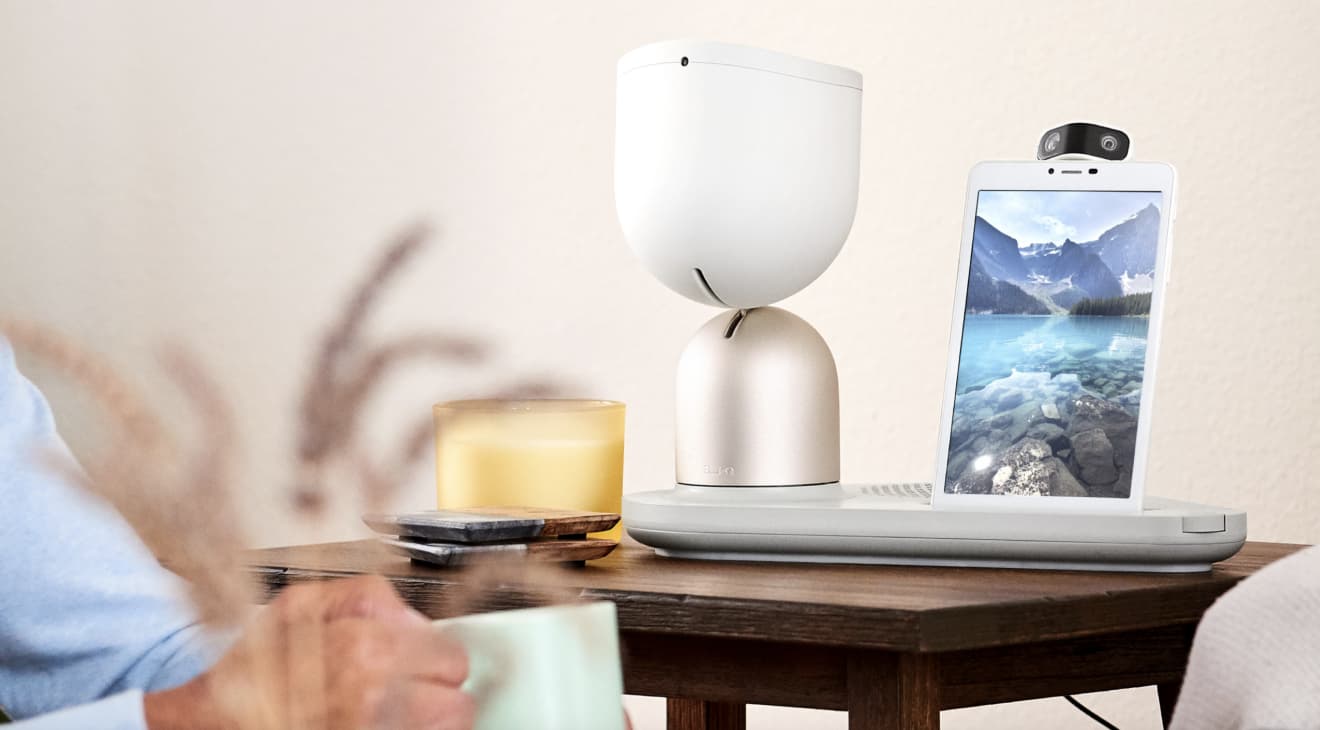 Integration, modalities and interoperability
No conversation about virtual assistant technology and aging in place is complete without considering modalities and integration, particularly the smart speaker. By 2025, 75% of US households will own a smart speaker, with adults age 65+ comprising one of the fastest-growing market shares. 
Smart speakers provide two very important roles: assistive technology and companionship, and we can see their evolution in breakthrough products like ElliQ, "the sidekick for happy aging." ElliQ is a voice-operated care companion helping older adults stay active and engaged. 
ElliQ is similar to Alexa but doesn't require prompts or questions from the user. Instead, ElliQ proactively initiates conversations, remembers previous interactions and focuses on building empathy and rapport. People can play games with it, be reminded of when to eat, exercise and take medication. Simultaneously, ElliQ's computer vision and kinesthetics enable it to respond to movement, track where people are and even swivel toward a user, creating a more lifelike experience.  
The advantage of bringing ElliQ beyond an audio presence has been crucial for its success among older individuals, especially because interacting with it feels more collaborative, as compared to activities mediated through another device.  Regardless of age demographic, the addition of a physical element in voice assistant technologies can hugely benefit enduring engagement. We've seen this in our co-creation with Nio to create the world's first in-car companion, Nomi. Just as Nomi is improving mobility journeys, there is immense potential for similar applications in healthcare. 
Whether thinking outside the speaker box is the best approach for your product, broader integration with the array of digital MedTech and healthcare technologies now, or soon to be, present in the home is essential for product strategy. Digital voice assistants work best as part of a multimodal approach. The device's solutions and the data it generates cannot be siloed. Interoperability needs to be built in from day one. 
Looking at overall integration across platforms and devices, one of the best examples of cross-platform virtual assistants in action is Catalia Health's suite of tools. Built around their Mabu Care Insights platform, Catalia has combined AI tools across an intuitive app, SMS message, chatbots, wearables and Siri/Alexa compatibility. As a result, it's not only easy for the patient to use but for providers, too, ensuring engagement on all sides while ensuring data flow across healthcare systems.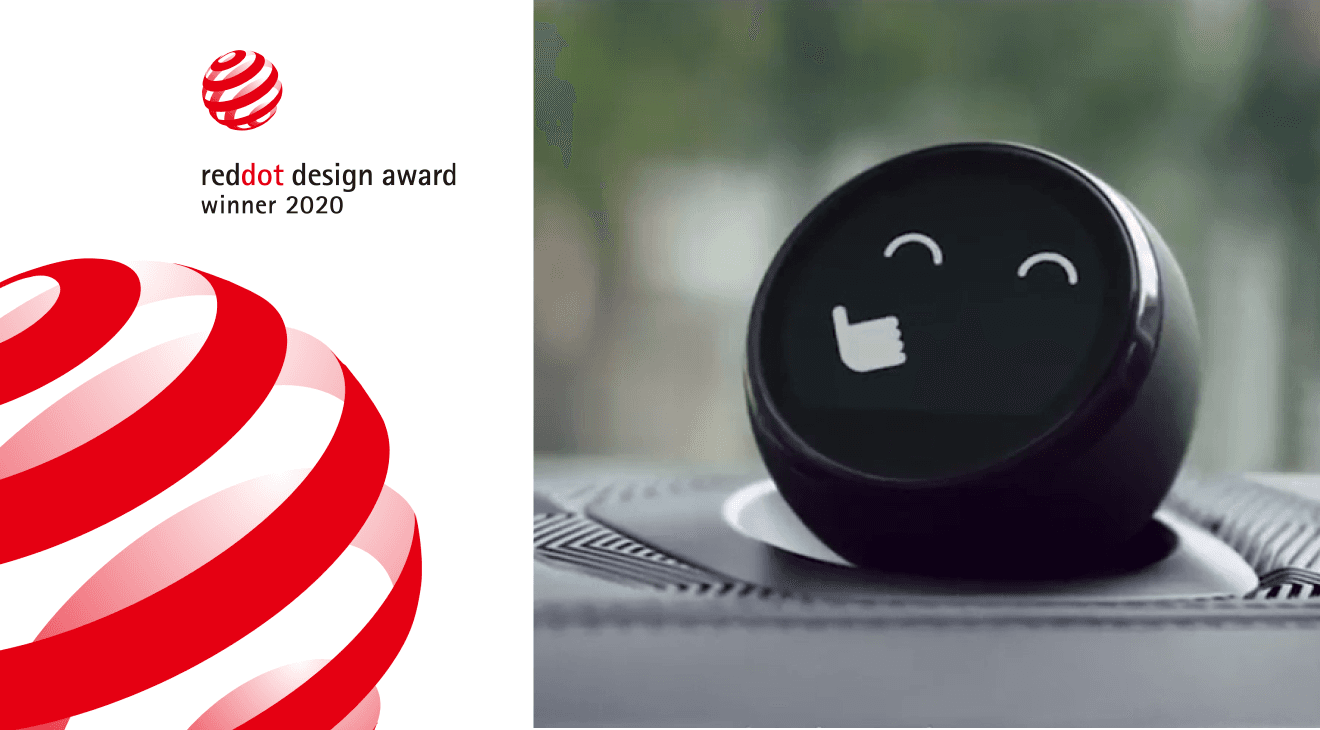 Strategies for leveraging voice tech for enabling aging in place
We've already seen in these early days of healthcare virtual assistants how impactful opening up this medium is for boosting engagement, reducing social isolation and improving outcomes. 
That's why virtual assistants should be a foundational part of digital healthcare product development strategy. Even if you don't plan on patients being the end-user, voice tech is equally beneficial for providers, practitioners and life science professionals for its ability to foster increasingly natural interactions between humans and machines. These considerations — usability, AI and natural language processing and interoperability — are equally valid no matter who the user is. 
Finally, the aging economy doesn't begin with the elderly. It's a transition happening to those over age 55. What's critical is getting them used to interacting with and consuming services from connected devices while helping them live an active lifestyle. In short, it's tech that accompanies, comforts and provides immense value across a person's aging journey. That's the key to creating the healthier, safer and more independent lives everybody deserves. 
Star and Linus Health webinar
Get a bold look into the future of aging in place in our latest webinar.
Watch the webinar