Even before the pandemic, rates of healthcare professional burnout had reached record-breaking levels. Half of physicians and one-third of nurses reported experiencing symptoms. 
Since COVID-19, things have only gotten worse. 76% of healthcare professionals (HCPs) are now experiencing it. But that's just the beginning. Stress, worry about exposing loved ones to the virus, and general exhaustion pervades the ecosystem. 
48% of HCPs have considered leaving their jobs, while 49% have reported crying at work during the past year. 
Frontline workers deserve better than this. While it won't fix all the problems, technology is one answer. In the past year, we've seen digital health's incredible potential to enable high-quality remote care even during an unprecedented global health crisis. 
Long term, there's even more it will do to reduce healthcare provider burden. Join us in this focused look at the positive influence tech is having on providers to create safer and less stressful working healthcare environments. 
Health technology in action
Healthcare has generally been at the forefront of tech adoption. Long before we had computers at home, hospitals had mainframe computers providing documentation, analysis and other useful functions. But what we see now is an explosion of new technologies that harness mobile devices, connectivity and Big Data to do things we couldn't have imagined 20-30 years ago. 
Healthtech is a broad category. It can refer to Health IT infrastructure and artificial intelligence to digital therapeutics and other recent innovations. 
In terms of impact on improving the health and safety of the HCP, these breakthroughs have particularly been meaningful: 
Vitally, these technologies are not mutually exclusive. HCPs today are already applying some or all of them in conjunction with traditional therapies, and it's not just creating better patient care but also making their lives easier. 
Likewise, they share another potent similarity. Together, they have become critical for promoting health and safety in the workplace. The result is lowered stress and illness rates, reduced human error and unplanned downtime, injury prevention and more time spent with patients.
Optimizing provider workflows and reducing error
When we think of tech breakthroughs, large and flashy innovations first come to mind. But that doesn't always translate to real-life benefit. That's why the application of data science in healthcare is one of our most consistent themes here at Star. You might not see it or even be aware of how data science informs clinical decision-making or facilitates myriad other healthcare activities, and that's exactly the point. Properly harnessed, it is seamlessly integrated into workflows.
This leads directly to a major challenge in healthcare. Staffing shortages have been an issue for years, increasing pressure on already over-taxed HCPs to do more. Documentation alone consumes 27.5% of all reported nursing time. They also spent an additional 6.6% on "waste," defined as waiting, looking/retrieving and delivering. 
These areas especially are ripe for automation, and there are already impressive digital health devices that are reducing inefficiencies. Aiva Virtual Health Assistant is one example, and it supports more effective communication between patients and caregivers.
Aiva is a bedside voice assistant that can understand and respond to both patient and caregiver requests, allowing the caregiver to engage via an intuitive smartphone app. Best of all, caregivers can manage and track all requests via the app to comprehensively improve care-facility operations. 
But key applications of these technologies don't stop there. They are also vital for care coordination, medication administration, patient care activities and non-clinical roles like education and teaching.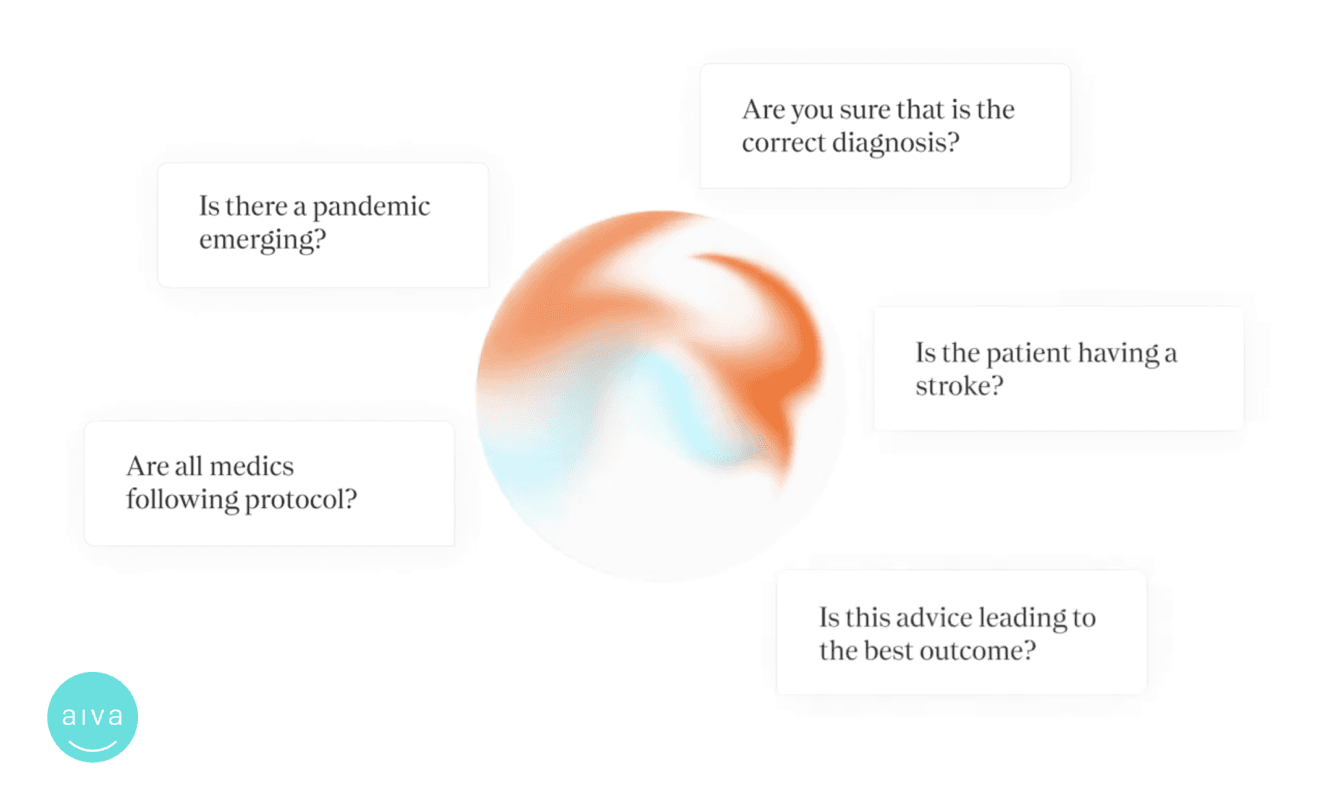 Corti is another AI-based patient triage software that has numerous benefits for providers. It helps navigate patient interviews in real-time to ensure first responders ask the right questions and reach the right conclusion regarding their approach to care. According to their statistics, using Corti has led to a 50% error reduction rate, 15% pace increase (time spent with patients), and an overall diagnostic accuracy of 92%.  
And all of this adds up. A few minutes here and a few minutes there translates to thousands of hours of saved time and improved efficiency at the system level. Not to mention the number of lives saved from lower error rates.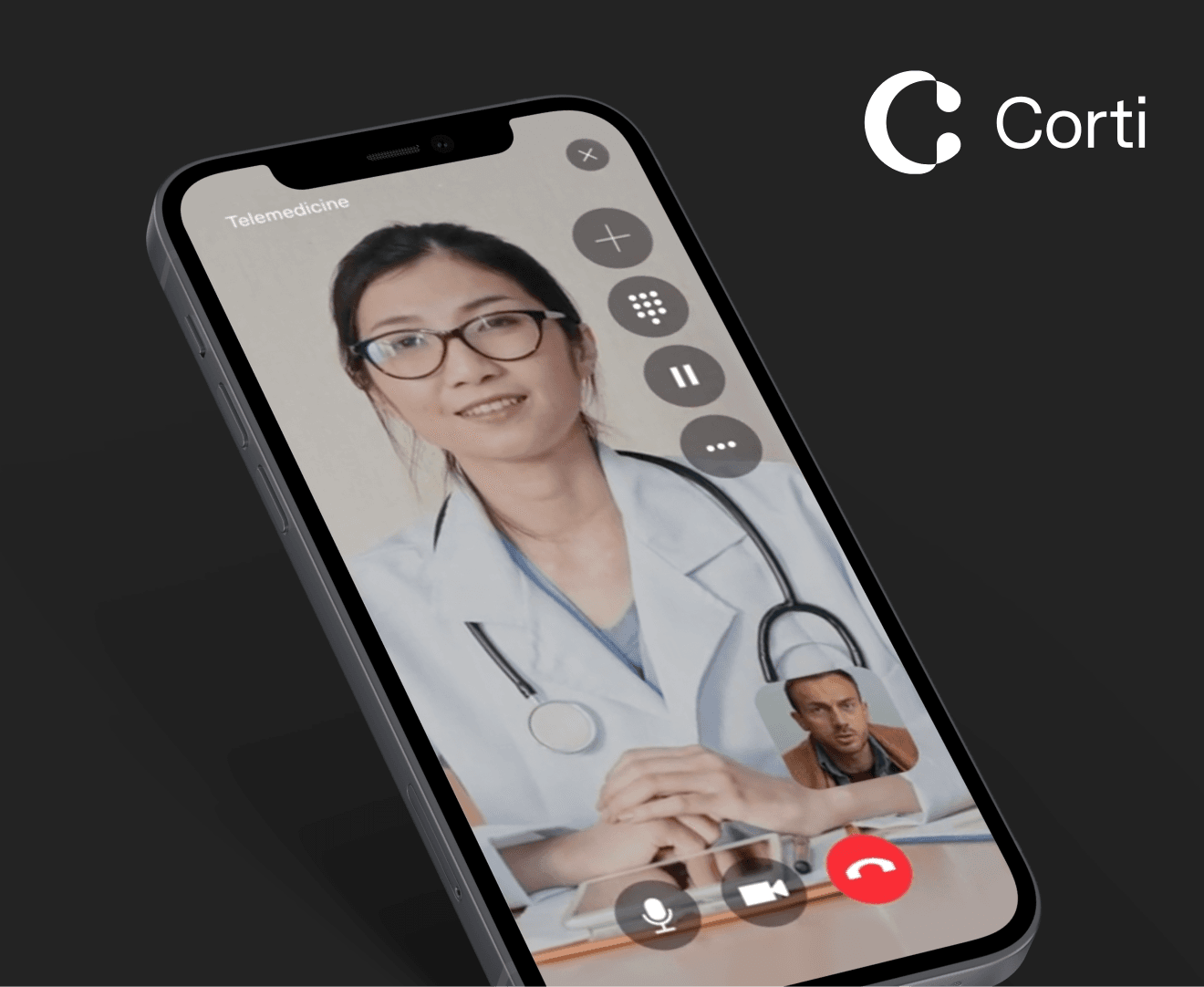 Providing guidance and training
The most common shift length for nurses in the US is 12-13 hours. To put that number in perspective, the average American works 8.8 hours per day, which is already well over the OECD average. 
Nursing shift length is strongly associated with the safety and quality of care. Unsurprisingly these extended hours are not just putting HCPs' health and safety at risk, but the patients' by increasing errors. 
Optimizing workflows is one essential component to reduce shift length. In addition, wearable health technologies are powerful tools for providing training and guidance. 
A broad swathe of healthtech wearables from tech leaders like Google, Facebook and Lenovo, along with rising challengers, provide value add and cost-effective solutions in the ecosystem. Vuzix is just one example and a perfect fit for our increasingly telehealth-driven world. These smart glasses allow the onsite care practitioner to receive live expert interactive feedback, immediately act on it and receive other benefits like: 
Access to on-demand medical libraries 
Vital signs monitoring without taking their eyes off the patient
Real-time connection with support staff and specialists
Treatment recording for training purposes 
Vuzix is just one of the many hands-on guidance and training wearable technologies in healthcare products that empower caregivers. 
Butterfly's handheld ultrasound tool is equally exciting. The portable device connects to any smartphone and is simple enough for even non-HCPs to learn how to use it. From here, it can send ultrasound data to remote specialists who can make informed decisions about patient health.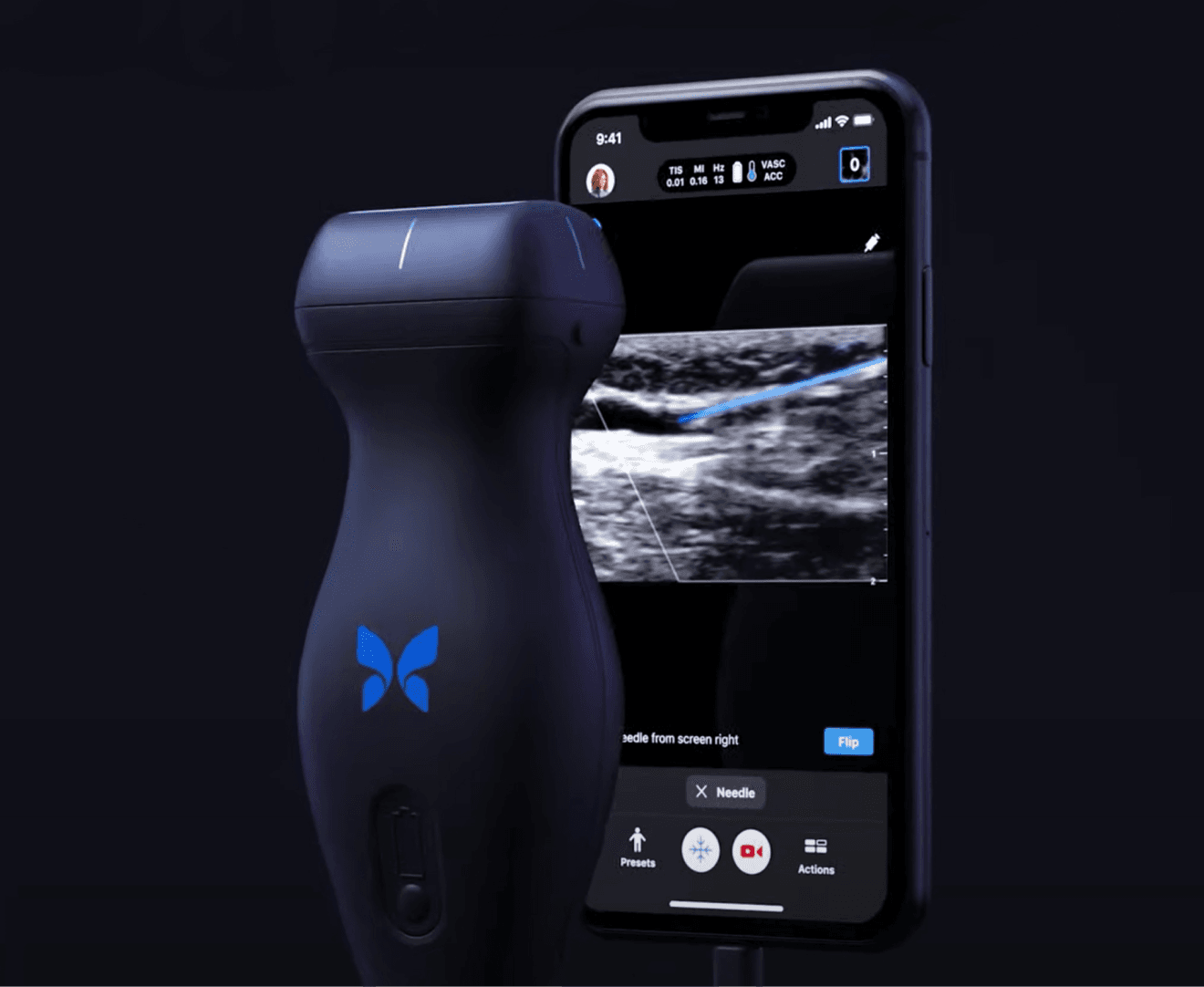 Creating safer healthcare facilities
First and foremost, digital health technologies keep people out of hospitals and at home. By itself, this is a major health and safety victory. As we've seen during COVID, remote consultation and monitoring don't just make the patient safer, but the provider too. 
Digital health devices, both clinical and non-clinical, have further health benefits. HCPs are also consumers, and wearables like the Apple Watch and Fitbit have proved valuable tools to detect COVID-19 early. 
At the facility and system level, administrators have adopted tools to protect their workforce. Roche is now using digital biomarkers to track health, specifically targeting HCPs well-being. Tools like these keep an eye on our healthcare workers' health, and their importance cannot be overstated. Whether it's noticing early warning signs of illness, high stress levels or overall health, this enables hospital leaders to advise staff to take a break, sick leave and better track mental health. 
Facilities health management has likewise grown increasingly important. That's why Star recently partnered with OneConcern to create The Covid Calculator, an intuitive, online tool to help factory and office managers to decide to return to work. Using data modeling and a user-friendly interface, businesses can make an informed decision that best protects their workforce's well-being. 
While not available for the hospital environment just yet, the potential for these tools in the ecosystem is immense. Meanwhile, it has already been effective for non-clinical yet still essential roles like claims validation, revenue cycle management and other core health system functions.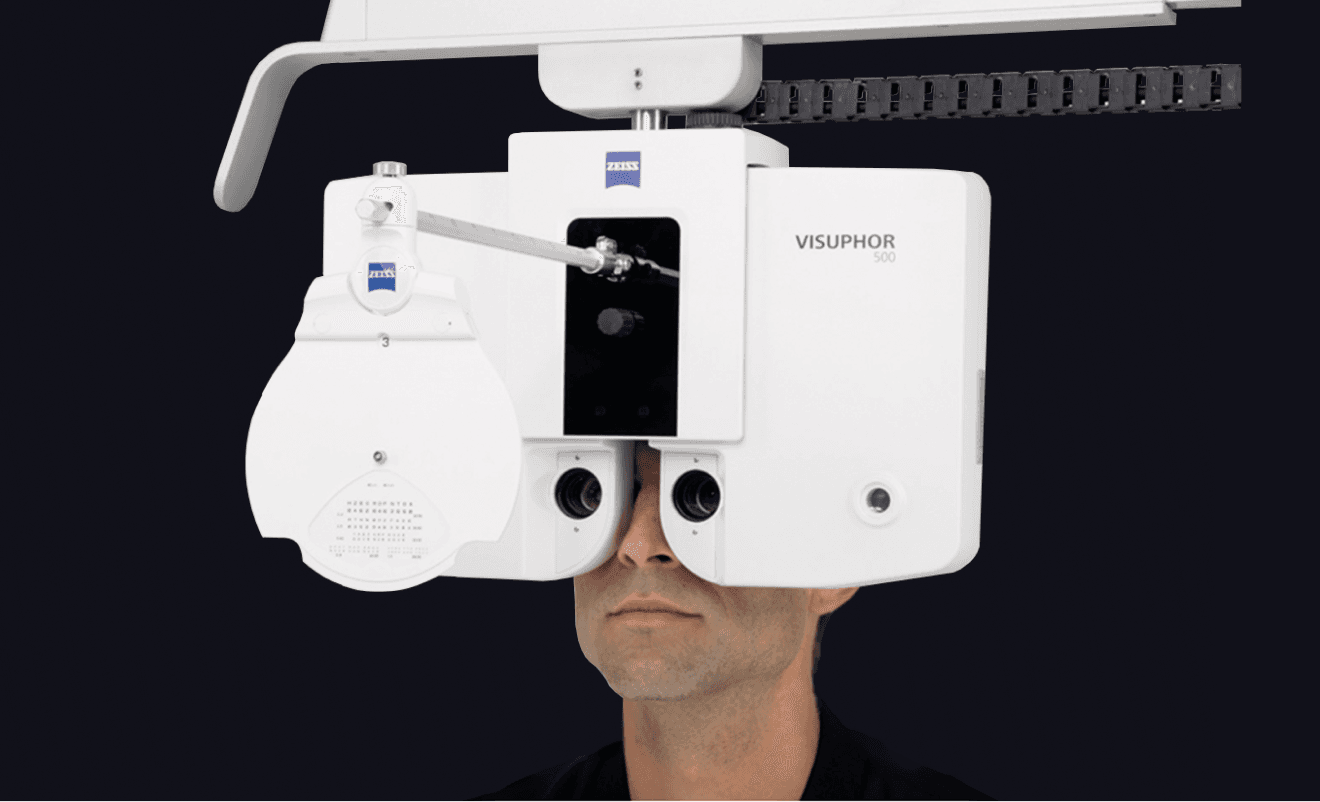 Our tech-enabled health future
When discussing new health technology, it's easy to focus on the immense patient gains that digital health drives. But medical health wearables and other digital health devices are equally, if not more so, beneficial for the provider, payer and, of course, Med Device and Pharma companies. 
From optimizing workflow and saving immense amounts of time to reducing error and improving health facilities' overall safety, they are vital during this critical moment in history and provide the support that today's healthcare professionals need and deserve. 
At Star, we see wearable medical devices as an integral component of a connected, personalized and streamlined digital health offering. See what that looks like in action from our ongoing partnership with ZEISS. We helped them embrace servitization through co-creating VISU360 - a scalable telehealth platform with remote diagnostics capabilities and the ability to support up to 1,000 physical locations.