Telehealth has radically reshaped healthcare delivery. Advancements in technology, the shift to value-based and preventive care and promoting greater accessibility, safety and continuity of care continue to push its global proliferation.  
In today's healthcare industry, telehealth has become a must-have, enabling digital therapeutics, software as a medical device solutions, remote therapeutic monitoring, companion applications and much more. 
In this guide, we answer telehealth fundamentals to help you best understand the technology, telehealth trends and how to leverage it to create breakthrough MedTech and digital healthcare solutions. 
Your telehealth questions answered 
Depending on how you look at it, telehealth itself has been around since the 1920s (ships used radios to get medical advice) or the late 1950s/early 60s (remote psychiatric consultations). Modern telehealth emerged in the last few decades and has quickly become a powerful alternative for greatly increasing healthcare accessibility. 
What is telehealth?
Telehealth (also referred to as telemedicine) has a broad definition. In the US, it's up to each state to define exactly what constitutes telehealth. The WHO defines telehealth as the "delivery of health care services, where patients and providers are separated by distance. Telehealth uses ICT [Information and Communications Technology] for the exchange of information for the diagnosis and treatment of diseases and injuries, research and evaluation, and for the continuing education of health professionals."
In its broader interpretation, telehealth includes medical devices and procedures that patients use or perform at home. Thus, blood sugar testing kits, at-home blood pressure cuffs, Fitbits and other fitness wearables, portable heart monitors, and other fairly common devices are part of the telehealth ecosystem.
Telehealth in healthcare: how is it used?
Telehealth is modernizing healthcare in many ways, the first of which is increasing accessibility. The Rural Health Information Hub states that "Telehealth allows specialists and subspecialists to visit rural patients virtually, improving access as well as making a wider range of healthcare services available to rural communities via telemedicine, including radiology, psychiatry, ophthalmology, cardiology, oncology and obstetrics."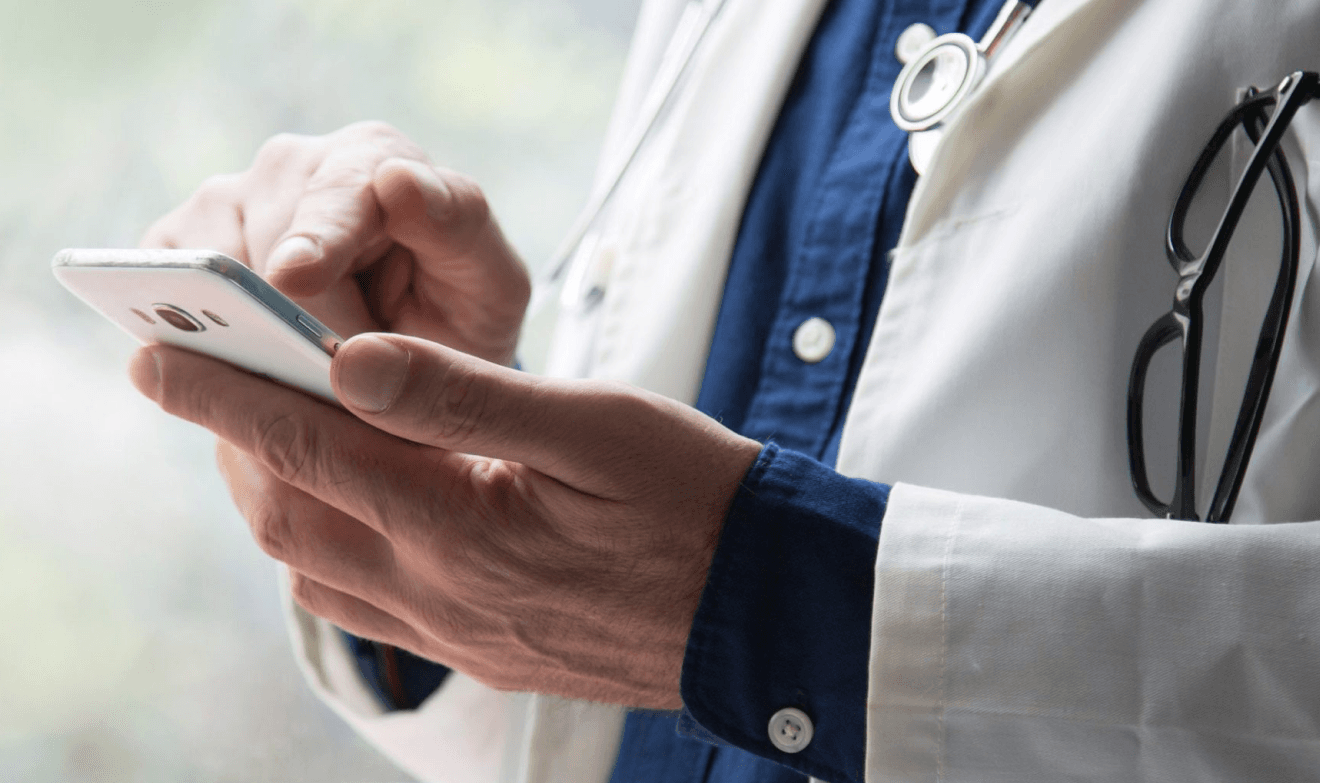 Providing virtualized healthcare to remote communities is one of the best-known telehealth applications. Additional use cases include:
Virtual minor urgent care. Virtual urgent care services allow qualified medical personnel to treat minor complaints, including providing appropriate prescriptions. 
Post-hospital and post-surgical follow-ups. Care providers use texts, phone calls, and videoconferencing to stay in contact with patients after they are discharged from the hospital. This ensures patients understand and carry out recovery/treatment plans. Telehealth platforms automate much of the communication process, including sending reminders to patients. This can prevent misunderstandings related to healthcare instructions and result in better patient outcomes.
Online prescription renewal. Online prescription renewal and medication management save immense time for patients and providers.  
Remote patient monitoring – using sensors that track movement, wearable devices that monitor key health metrics, and videoconferencing to talk with the patient – is one of the most promising telemedicine applications. It has been associated with better patient outcomes, reducing ER visits and hospital readmissions, promoting better patient care, improved compliance with medical guidance, and ensuring better communication between care providers themselves. 
Remote patient monitoring is also becoming an important way to provide home care to people who need ongoing assistance. It allows family, non-medical caregivers, and the medical team to keep in contact, respond promptly (i.e. when a fall triggers a wearable device to send help), and better manage the patient's care routine.
Who benefits from telehealth?
Telehealth solutions benefit all healthcare stakeholders: patients, caregivers, HCPs, administrators, systems and organizations. 
Patients. Few people enjoy going to the doctor's office: waits are long, appointments often conflict with work or other activities, and travel time can be a pain. Whether it's a case of white coat syndrome (anxiety-induced high blood pressure) or simple inconvenience, people often put off getting care. And this can take a toll on their health.
Telehealth services, on the other hand, eliminate all of the travel and much of the anxiety around getting medical care. Virtual visits are more convenient, more comfortable, and may even be more affordable. Barriers to care are removed or lowered, and patients are more likely to report better quality of care.
Another way patients benefit from telehealth is access to a wider group of medical practitioners and specialists. Geographic limitations can be easily overcome via virtual appointments.
Caregivers (healthcare providers and care teams). There's a shortage of medical providers; as the population grows and ages, this shortage will become more critical. Telemedicine allows providers to adopt a more flexible work schedule and interact with more people in less time. It eliminates a lot of the geographic limitations that physicians face, giving them access to a wider audience. It can reduce practice overhead, and there's some evidence linking telehealth to greater provider satisfaction.
Medical office staff and administrators also benefit from telehealth. The platforms centralize information storage, making it easier to manage and share medical records. Also, telemedicine can act as an alternative revenue source, supplementing what in-person visits provide. There may also be fewer complaints about wait times.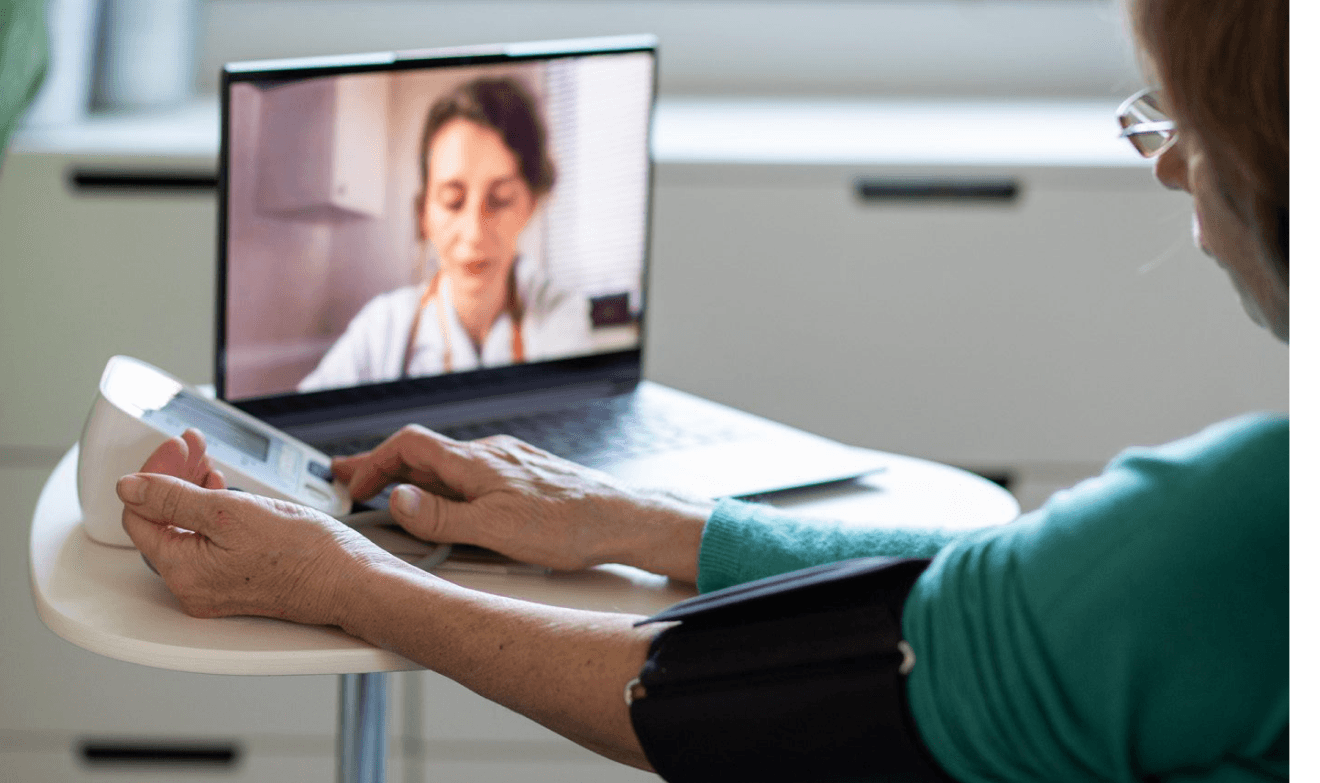 Telehealth regulatory compliance: is telehealth secure and HIPAA compliant?
Much of telehealth's actual security depends on the physician or administrator's choice of telehealth platform and communication method. The telehealth industry is evolving, and so are its security and privacy laws.
Of course, telehealth platforms and solutions are required to have security measures. For example, the American Academy of Asthma and Immunology lays down these requirements:
"Medical professionals who wish to comply with the HIPAA guidelines on telemedicine must adhere to rigorous standards for such communications to be deemed compliant.
A medical professional or a healthcare organization creating ePHI [electronic protected health information] that is stored by a third party must have a Business Associate Agreement (BAA) with the party storing the data. The BAA must include methods used by the third party to ensure the protection of the data and provisions for regular auditing of the data's security."
HIPAA's own guidelines on telemedicine include:
"Only authorized users should have access to ePHI.
A system of secure communication should be implemented to protect the integrity of ePHI.
A system of monitoring communications containing ePHI should be implemented to prevent accidental or malicious breaches."
The same source states that physicians are encouraged to use secure messaging instead of relying on emails, text messages, etc. And while video conferencing services like Zoom and Skype are permissible, open communication sources like Facebook Live and Twitch are not.
What does it take to develop a secure telehealth platform?
Read the top 6 essentials for secure telehealth platform development!

Learn more
Does telehealth improve patient engagement?
Telehealth services, while gaining traction, are still in the growth phase. Not everyone has had the chance to use it. But as the following stats show, there seems to be a generally positive response:
Remote monitoring is associated with several patient engagement improvements, including taking medication as directed and sticking with at-home care recommendations. So yes, there is a link between patient engagement and telehealth services.
A key driver in patient engagement with telehealth appears to be its convenience: no more long drives and long waits for a 15-minute consultation with a specialist. Telemedicine also improves care and access, as already discussed; this naturally causes engagement to increase.
However, some drawbacks need to be addressed. For example, older populations may struggle with telehealth technology. Overcoming this barrier depends on service design, building apps, online portals, websites and devices so they are easy to use. A well-considered digital product can reduce the frustration and resulting lack of engagement that some people experience when first using telemedicine.  
What are the most prevalent current and evolving telehealth trends?
Telehealth will continue evolving across numerous modalities. Some of the fastest-growing applications include: 
Virtual reality and augmented reality: As technology advances, virtual and augmented reality will become more prevalent in telehealth, allowing for more immersive and interactive virtual consultations and remote therapy sessions.
Artificial intelligence and machine learning: AI and machine learning will enable telehealth providers to analyze large amounts of patient data, make more accurate diagnoses, and assist with patient monitoring and treatment planning.
Remote monitoring: The use of wearables and other connected devices will enable patients to continuously monitor and share their vital signs and health data with healthcare providers, allowing for more proactive and personalized care.
Interoperability and standardization: As telehealth becomes more widely adopted, there will be an increasing need for interoperability and standardization to ensure seamless communication and data sharing between telehealth platforms and electronic health records.
Software as a Medical Device (SaMD): The rise of SaMD in telehealth allows for remote monitoring and diagnostic tools, such as companion apps, to collect and analyze patient data. This trend is expected to continue growing as it enables more convenient and efficient care and the ability to monitor patients with chronic conditions remotely. SaMD also empowers physicians to make more informed decisions and improve treatment outcomes.
What are some key considerations for telehealth software development?
Developing telehealth software can be very complex, which is why we recommend companies to partners who specialize in telehealth software development.
Your partner will help you navigate the following challenges and find the best approach to match your goals: 
Regulatory compliance: all software development must adhere to relevant telehealth regulations and guidelines for healthcare software, such as HIPAA and FDA guidelines for medical devices. Learn about Star regulatory consulting services. 
User experience: The software should be intuitive and easy to use for both patients and providers to ensure its adoption and effectiveness in delivering care.
Security and data privacy: Telehealth software must have robust security measures in place to protect sensitive patient information and ensure compliance with data privacy regulations.
Business model: Creating an excellent telehealth solution is only part of the equation. You need to understand how to drive sustainable revenue from it by exploring different revenue, partnership and collaboration arrangements.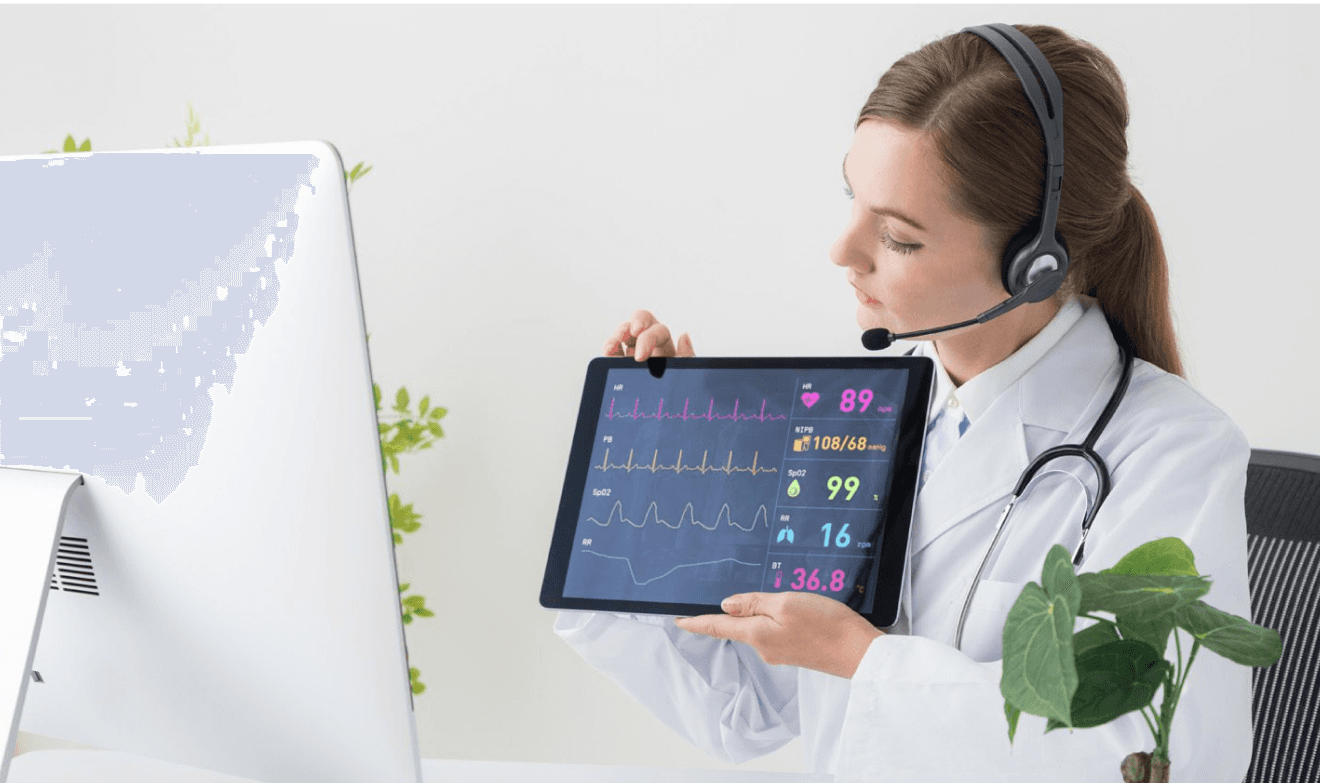 What is the future of the telehealth industry?
Telehealth's future is very bright. With widespread telehealth adoption, the global market for remote care services was estimated at $83.5B in 2022 and is expected to reach $101.2B in 2023. Now that people have had a taste of telehealth, they're quite willing to continue using this convenient care option.
We can also expect to see continued growth and improvements around devices, communication pathways, telemedicine services, and telehealth platforms. Look for them to become increasingly intuitive and user-friendly. As this happens, we can expect to see a related increase in users. After all, good design is a surefire way to improve engagement.
We'll also see insurance companies and legislatures come to grips with telehealth. In the US, most major insurances cover some form of telehealth service, and all 50 states have regulations on the books regarding telemedicine. Expect the delineation and regulation to get progressively more detailed in the coming months and years.
What does this mean for pharmaceutical companies, medical device manufacturers, providers, systems and the entire healthcare industry? Find out by checking out our case studies with industry leaders, including ZEISS, gMendel and Constant Therapy to see how we're helping our clients leverage telehealth to its full potential.   
Working with a telehealth solution partner 
Collaboration between medtech companies and other companies in the healthcare ecosystem can lead to significant cost savings and reduced time to market by leveraging the expertise and resources of each partner. For example, service providers can offer specialized knowledge in areas such as regulatory compliance. 
At the same time, software development companies can help medtech companies quickly and effectively develop and launch new products and technologies.
The actual impact of collaboration on cost savings and time to market can vary greatly depending on the specific circumstances of each project or partnership. For example, with our Regulatory Consulting services, we've helped companies like gMendel get into the market 70% faster. We also help support revenue growth across a wide variety of channels. For example, we helped a prescription benefit manager unicorn connect with 60,000 pharmacies and their first million patients. 
In short, the opportunities are endless. Get in touch with our HealthTech Practice to discuss more.