In the last few years, we've radically accelerated digital transformation in healthcare. While the pandemic may have been a catalyst, many of these technologies, including remote patient and remote therapy monitoring, telehealth and SaMD, were already beginning to reshape care delivery well before it. 
They were developed, tested and ready to scale at virtually a moment's notice over the past few decades. While the benefits of telehealth and digital health tools have always been clear, the greater population, legislators, Pharma and even many providers have finally begun to grasp their potential. 
We are confident that we will see a continuation and further evolution of the gains that MedTech and digital health technologies made this year. The floodgates are now open, and all healthcare stakeholders have begun to see what a digital-enabled health future looks like. 
There are three major digital health trends we expect to continue shaping the healthcare industry next year:
Increased accessibility and patient empowerment
A substantial uptick in the proliferation of digital therapeutics
Greater AI and data science utilization and integration
On the way toward self-managed patient care
Healthtech innovation is erasing the barriers of location, cost and time. The continued proliferation of new technologies and approaches enables better healthcare across underserved areas especially in facilitating value-based care, patient empowerment and greater care self-management. 
Butterfly Network's handheld ultrasound showcases how quickly digital health technology is becoming user-centric. While an HCP (healthcare professional) is still the intended user, it requires much less training than traditional ultrasound devices. In addition to its portability, it also features AI guidance to help users capture the right images for the scan. Technologies like these are just the beginning, and it's easy to see how they will help shape in-home care as self-administered devices. 
The advantages of Butterfly extend beyond the device level however. Users can also leverage TeleGuidance, the world's first integrated ultrasound telemedicine platform. With it, providers can use secure, HIPAA-compliant storage and collaboration features to share de-identified health information with colleagues for consultation and keep patients informed. 
Tools like these are the future of healthcare technology. We'll see even more growth in software-driven interventions and care companions that will live conveniently on people's smartphones and digital devices.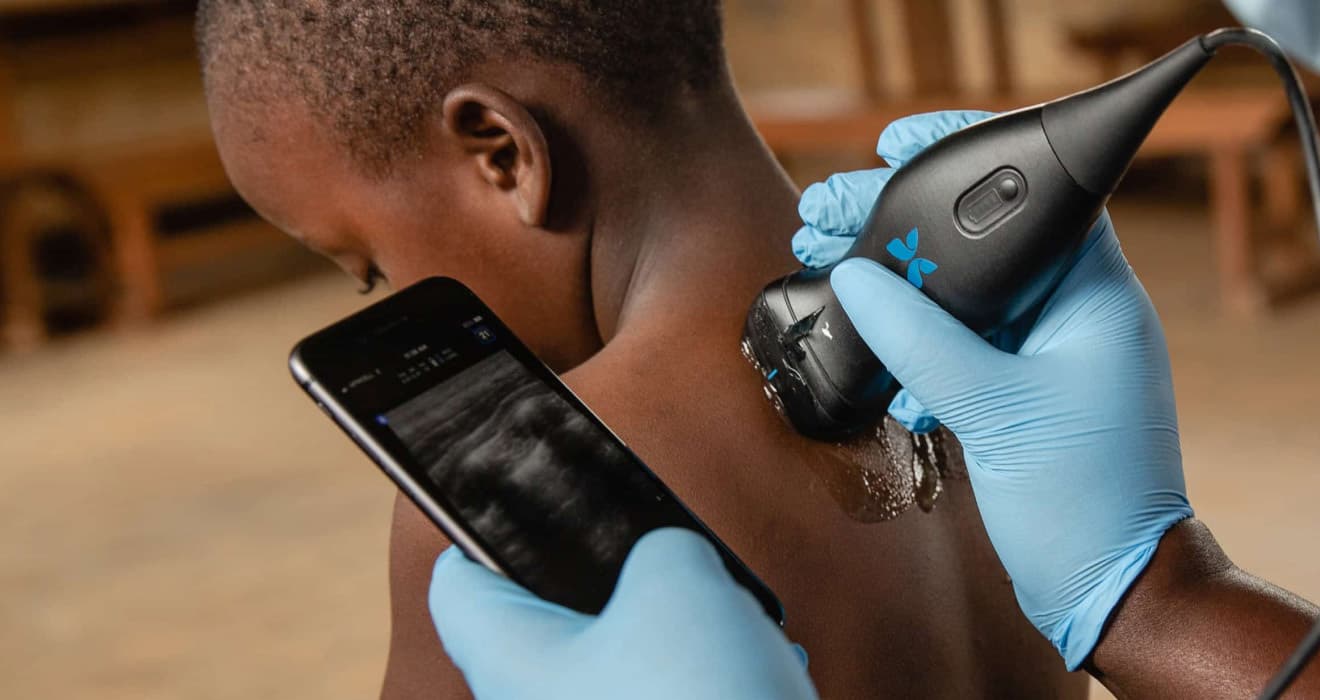 Digital therapeutics: filling gaps in traditional care 
At Star, we've spent significant time co-creating digital therapeutics (DTx) this year. DTx is more than a trend in digital healthcare but truly the future. That's why it's been a core focus as we guide our partners to harness its immense potential to launch scalable, patient-centric healthcare products. 
While the entire digital health ecosystem presents many breakthrough technologies and approaches, digital therapeutics deliver the evidence-based outcomes essential for paving the long-term road toward payer and provider support.
2023 will be important for digital therapeutics, especially as Pharma and MedTech grow more interested in it. In particular, we foresee major growth in oncology, mental health, neurology, primary care and supporting chronic conditions. 
Dive into everything you need to know about DTx in this ultimate guide.

Learn more
AI and data science: the fuel of healthcare innovation 
Our journey for the past decade has been creating the necessary infrastructure and collecting data for healthcare data science applications. AI and data science can now be found across nearly every healthcare element, enabling providers to make more informed clinical decisions and improve workflows. 
There is still a long road ahead to ensure that collected data is clean, focused and interoperable. Likewise, we need to create more comprehensive governance systems to ensure governments, payers, providers and data vendors are on the same page. Critical to this will be embedding healthcare data interoperability into these data science-driven healthcare products coming into market now. 
Siemens Healthineers' AI-Rad Companion is an excellent example of blending new technologies to create benefits for patients and providers. It isn't just one artificial intelligence platform. The AI-Rad Companion is a family of AI-powered, cloud-based augmented workflows that can increase diagnostic accuracy during medical image interpretation. 
And here's the key — Siemens Healthineers built AI-Rad Companion to be fully integrated into existing workloads thanks to medical device interoperability. The result isn't yet another cumbersome new technology for overtaxed clinicians to decipher but a smooth and seamless tool that supports various modalities and body regions. 

Our HealthTech Practice is equally excited about AI's diverse role across all faces of care delivery. In addition to diagnostics and workflow optimization, we see AI continuing to be important for increasing accessibility. From helping providers win at the Digital Front Door to on-demand symptom triage, they are vital tools that drive value for every healthcare stakeholder.
Looking ahead: digital health technology trends 
The ongoing effects of digital transformation in healthcare, new regulations and business models will continue expanding throughout next year. While macroeconomic uncertainty may loom over the next couple of quarters, the promise and importance of HealthTech remain essential for mitigating and resolving the systemic challenges in the global healthcare system. 
As we look ahead, we will work with our partners to focus on developing new and innovative MedTech and digital healthcare solutions that bridge care gaps with user-centric, integrated and easy-to-use technology.