In the US alone, over 15 million trucks are roaming the roads. Fleets like these are critical for our supply chain, logistics and making modern life possible. Imagine a world where drivers have what they need to feel supported and drive more safely while improving efficiency and productivity. 
These are the types of challenges we work on every day at Star. In our recent report "Understanding the fleet management solutions landscape," we dig into global capabilities, benefits and user experiences. 
This companion piece goes one step further. We're showcasing how to use Design Thinking not just to tackle driver safety but how to apply this methodology across your product innovation journey. 
Learn how to harness Design Thinking in this guide
Our Design Team walks through the four phases of how we work – exploration, definition, ideation and delivery – and shares example findings and product ideas based around improving fleet driver safety as seen through these future concepts: 
How virtual assistants can encourage safer driving 
Using gamification to promote better practices and friendly competition 
Smart route recommendations for fleet managers 
Applying the right approach and technology in the right way can solve many of the biggest challenges in fleet management, mobility and beyond.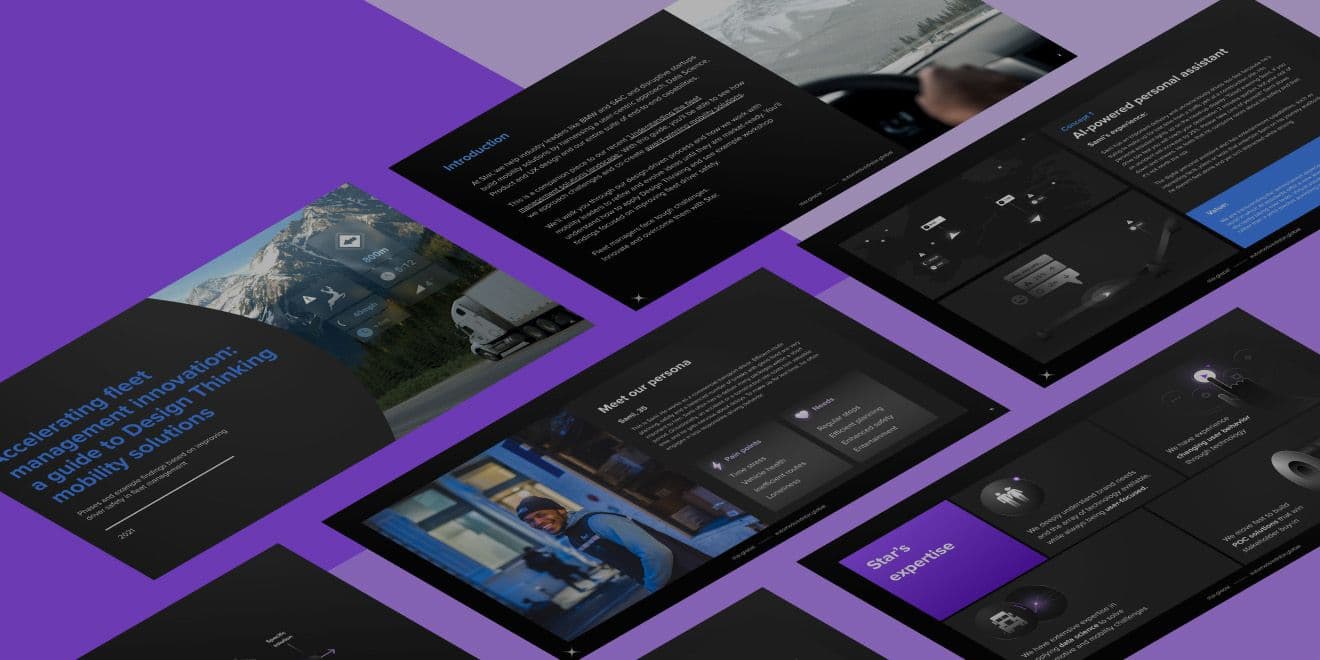 Get a rare glimpse into how we help our clients deliver innovation in this guide to Design Thinking.