In brief
Technology has revolutionized fleet management, with an explosion of software options for streamlining nearly every aspect of a fleet manager's job. To understand the user demands and technology trends shaping this fast-growing field, the Star Automotive & Mobility team conducted a global analysis of fleet management software across key categories, including safety, security, sustainability, interoperability, and more. Here's what we found.
Fleet management is the process of overseeing fleet performance and maintenance, with the aim of driving productivity, reducing costs and improving the customer and/or driver experience. Any business that uses commercial vehicles needs a vehicle fleet management strategy, and a growing number are turning to fleet management software and vehicle telematics to help, including fleet maintenance management software. In 2020, 72% of fleets used fleet tracking technology, up from 64% in 2019, according to a report from Verizon Connect. The research found that 96% of fleets using GPS fleet tracking software find it beneficial, citing decreases in fuel, labor and accident costs as top benefits. 
The pandemic brought new challenges for fleet owners and managers, including rising costs, and these challenges are shaping the development of fleet management platforms. Businesses are using technology to streamline and, in some cases, automate, nearly every aspect of fleet management, including maintenance planning, inspections, dispatching, invoicing and driver safety. Star's comprehensive analysis of the fleet management services and technology landscape divides technology features into 10 categories. We then break down how common, or uncommon, these capabilities are, providing real-world examples for each offering. For the full list of categories and features, you will have to check out our fleet management market analysis report. But, we are happy to share a peek at three of our findings.
Sustainable fleet management solutions are an area of opportunity
With companies around the world vowing to reduce their carbon footprint, you can expect demand for sustainable fleet management, i.e. features that improve sustainability and support the electrification of fleets, to increase. Currently, only a few or some of the 42 technology providers we analyzed offer capabilities such as EV sustainability assessments, real-time EV charging status updates, sustainability reports, and route planning solutions specifically for electric fleet management. With more than 16 million public and private fleet vehicles on the road in the U.S., replacing gas-powered vehicles with EVs would make a tremendous impact on the planet, according to a report by Electrification Coalition. Likewise, fleets and businesses account for 60% of new vehicle registrations in the UK. With new policies and infrastructure investments that promote the switch to EVs, the government is advancing its sustainability agenda. Thus, expect a growing number of businesses to adopt more electric vehicles, and a crop of new technology solutions designed to support electric fleet management.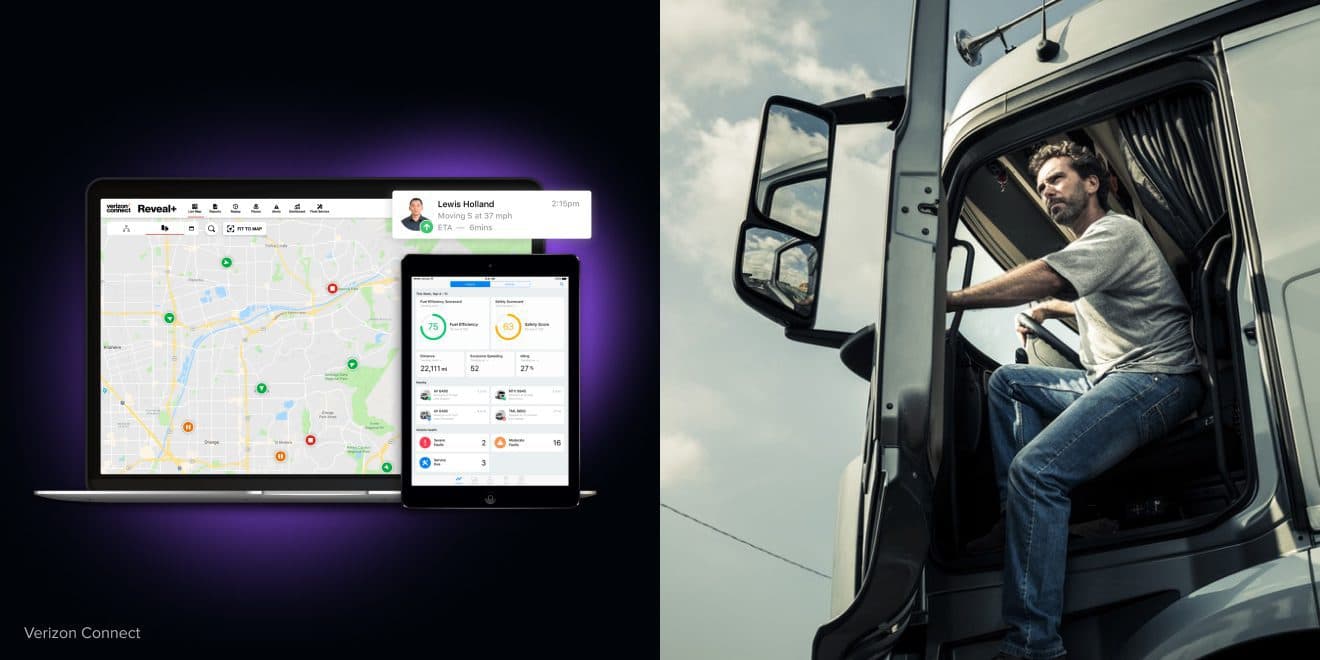 Data-driven fleet management is here to stay
Businesses are adopting data management tools to improve fleet management decision-making across every area of operations, including maintenance, driver training and safety, route optimization, communication, sustainability, compliance and logistics. For example, Avrios strives to turn damage management into a science with fleet maintenance management software and data-driven fleet management solutions for tracking everything from accident reports to repair quotes. A number of fleet management platforms use AI/ML to take data capabilities to the next level and facilitate smart fleet management. For example, Smart fleet dash cams use AI/ ML to capture and monitor in-vehicle and road views, often in conjunction with auxiliary cameras to provide side and rear views.
In digital fleet management, interoperability of fleet management software is of growing importance to companies. In other words, fleet management platforms must "play well with others" so companies can integrate tools in the tech stack and, ideally, combine data from across business areas and software platforms to uncover new insights and opportunities to drive efficiencies.  
Real-time alerts and route maps are key fleet management trends
Almost all fleet management software providers offer real-time alerts to improve driver safety by keeping drivers focused and redirecting attention should sensors detect distracted driving behavior. For example, Lytx, a provider of machine vision (MV) and artificial intelligence (AI) solutions for commercial, public sector and field service fleets, uses a system of real-time light and audio alerts to keep drivers engaged and prevent fatigue and distraction. Samsara, a leader in industrial IoT solutions, offers in-cab audio alerts that fleet managers can customize to detect tailgating, speeding, no seatbelt, and more. These alerts can help drivers correct the behavior in the moment and avoid it in the future. Gomotive's smart fleet management solution uses AI to detect high-risk behavior in real-time and deploy warnings and alerts for tired driving, distracted driving, speeding, traffic violations, lane departures, texting and driving, etc.  
Route optimization is a critical component of a vehicle fleet management strategy. Fleet tracking maps are ubiquitous, with most technology vendors offering a tool for visualizing the location of vehicles in your fleet to improve route optimization. Automile's GPS fleet tracking capabilities automatically update routing based on factors such as time of day and traffic. Dispatchers can share routes with drivers through the mobile app, text message or email.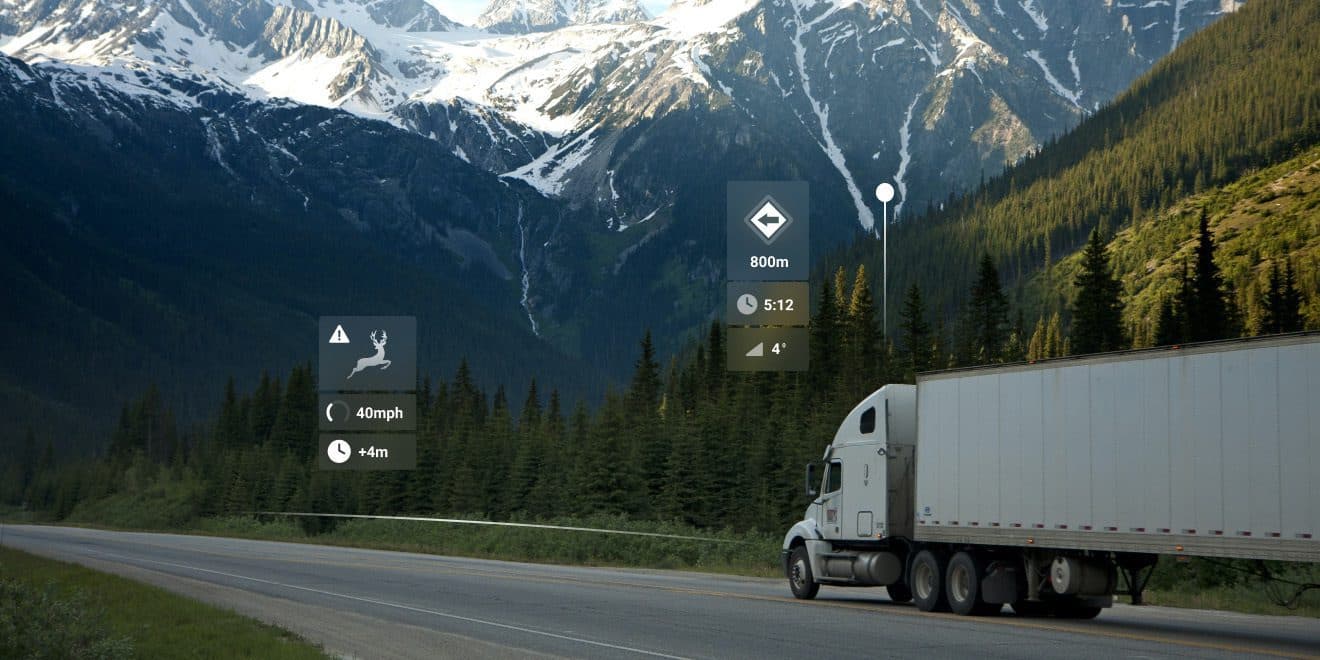 In sum, EV-compatible tools, AI and ML, cloud-based remote fleet management, data-driven fleet management and advanced analytics, and integration with other platforms are among the most common and important fleet management capabilities and features. While it is valuable to realize fleet management trends, solution providers should consider gaps in the market. Star's report uncovered a number of valuable features that are only offered by a few of the technology providers. These features can help a fleet management services company stand out and inspire related capabilities and services. 
When considering fleet management capabilities, it helps to focus on the business and fleet manager's pain points, in addition to considering technology trends. At Star, we help customers create innovative digital products to support holistic mobility journeys, anchored by human-centric design. As experts in Connected Vehicle Software, User Experience Design, Mobility Apps, and Diagnostic and Maintenance Solutions, we are uniquely positioned to serve the growing world of digital fleet management. We would love to tell you more about our services or share more about the fleet management trends we presented in our latest report.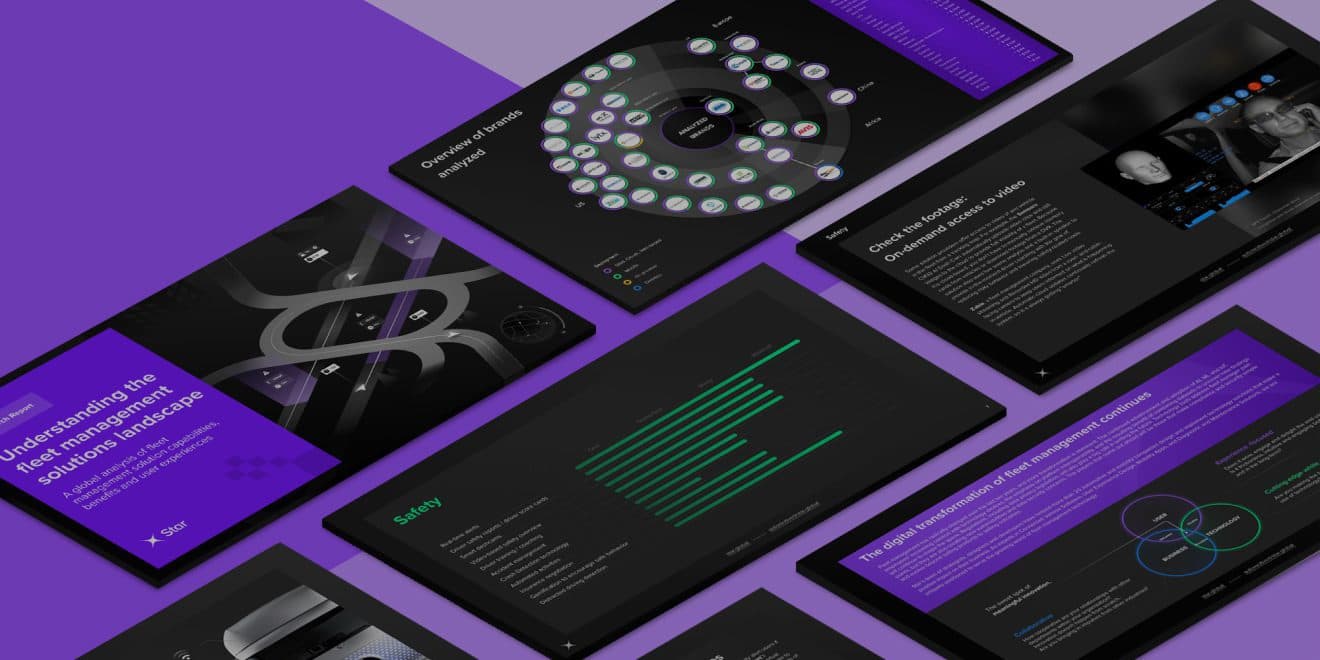 For a complete look at the technologies and companies shaping the future of fleet management, download Star's research report today.