Since 1897, the International Motor Show Germany has been where the movers and shakers of the automotive industry debut new production vehicles, showcase concept cars and set the stage for the most impactful trends and technologies on the scene. Rebranded as IAA Mobility and taking place in Munich for the first time (instead of its traditional Frankfurt home), this year truly set a new direction for the world's biggest auto show. 
More than anything, it was a major industry shift towards sustainability. EVs and green energy were core topics at this year's events. Even still, protesters took to the streets, criticizing IAA and the automakers for not going far enough and for even "greenwashing" the event. 
The consumers have spoken. They are looking for greener, multi-modal and interconnected transport options. As the industry pivots, we feature a selection of some of the most impactful trends and technologies to take the stage at IAA 2021. 
Download now and discover: 
New technologies and the rising EV revolution 
How micromobility is reshaping cities 
Trends in urban mobility and smart city infrastructure
Insights into smart transport networks and ecosystems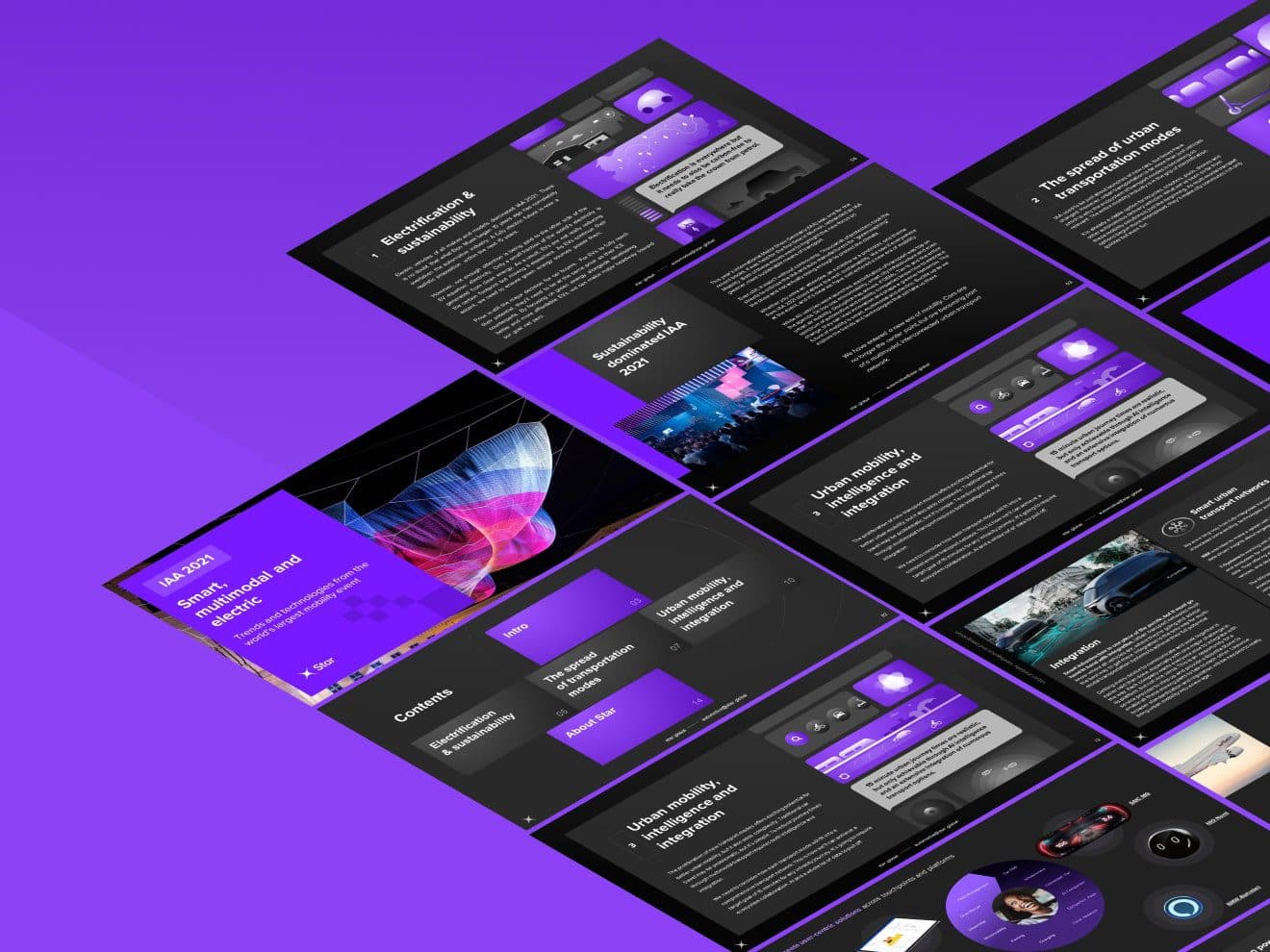 Smart, multimodal and electric:
Trends and technologies from IAA 2021