The IAA 2023 event in Munich was an electrifying collision of automotive breakthroughs, during which the industry unveiled its visionary blueprint for a future that seamlessly merges innovations, efficiency, and environmental responsibility.
From sustainable manufacturing to AI-driven advancements, this event marked a pivotal moment in the industry's evolution. Get an inside look at IAA Mobility trends, where green initiatives and technology converged to redefine the automotive landscape.
Tech-driven mobility: A paradigm shift in transportation
The automotive landscape is undergoing a profound transformation, evident in the revolutionary trends witnessed at IAA Mobility 2023. In-car screens are at the forefront, with innovative displays spanning dashboards, tablet-style interfaces, and head-up displays enhancing user experiences. Gentex Full Display Mirror, MINI's round OLED display, and Samsung Display's multi-foldable Flex S exemplify this shift.
The automotive interaction landscape is also evolving, with 3D graphics, immersive infotainment, and voice assistants personalizing digital car spaces. The Continental and Google Cloud partnership showcases AI's growing role in seamless interactions, with Audi and MINI introducing self-learning voice assistants and the Magna Voice Activation Module enabling exterior voice commands.
AR and VR experiences are reshaping passenger entertainment, as seen in Audi's partnership with Holoride and ZEISS's holography technology. These technologies blur the lines between reality and virtual worlds.
Interior design is adapting to electrification, sustainability, connectivity, and HMI advancements, whilst pushing for cost efficiency. LG envisions autonomous vehicles as personal relaxation spaces, while FORVIA Lumières offers modular components for eco-friendly mobility. Tesla's audio innovations and Webasto's dynamic roof lighting redefine the driving experience.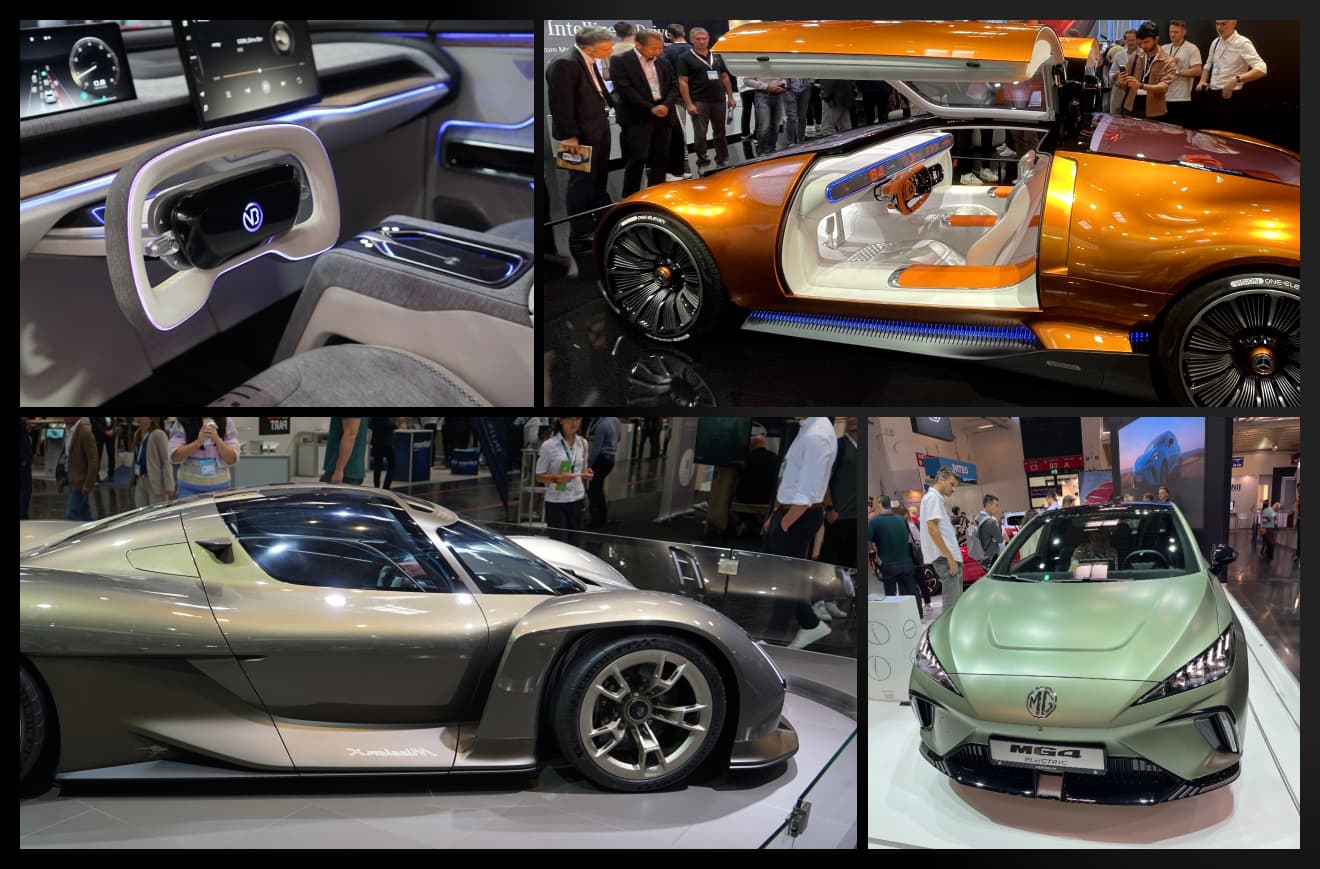 As we move forward, these trends will continue to shape the automotive world, ushering in an era where vehicles are not just modes of transportation but personalized, intelligent, and environmentally responsible spaces.
Today's trends for tomorrow's vehicles
These innovations are not merely glimpses into the future; they represent the industry's commitment to enhancing user experiences, promoting sustainability, and embracing cutting-edge technology. The intersection of design, technology, and eco-consciousness is paving the way for a more connected, efficient, and enjoyable future of mobility. Now, it's your turn to be a part of this transformation!
Download the report to stay ahead of the curve and navigate the tech-driven transformation of e-mobility.