In our fast-moving future, the fusion of digital technologies and data is transforming trucking and the entire mobility industry. New doors have opened to safer and more comfortable rides for drivers, empowered fleet managers with innovative mobility services, and unprecedented opportunities for commercial OEMs.
Welcome to the trucking company of tomorrow. Here, the fast-rise of digital has transformed nearly every other layer of the in and out-of-cabin experience, creating new revenue, collaboration, and brand opportunities for manufacturers.
This report focuses on thriving in the age of connected commercial vehicles by building adaptability, agility, and concentrating on 5 key growth areas: safety, productivity, comfort, maintenance, and digital products.
Download to explore: 
2023 trucking industry trends and where the market is headed over the next decade
The rise of digital services and generating recurring revenue through subscription-based models
How leading brands like Daimler Trucks, Tesla, Volvo Trucks, Mack Trucks and Farizon Auto are driving innovation
Feasible and actionable starting places for your brand to focus on 
Paving the way for the digital-first future of commercial trucking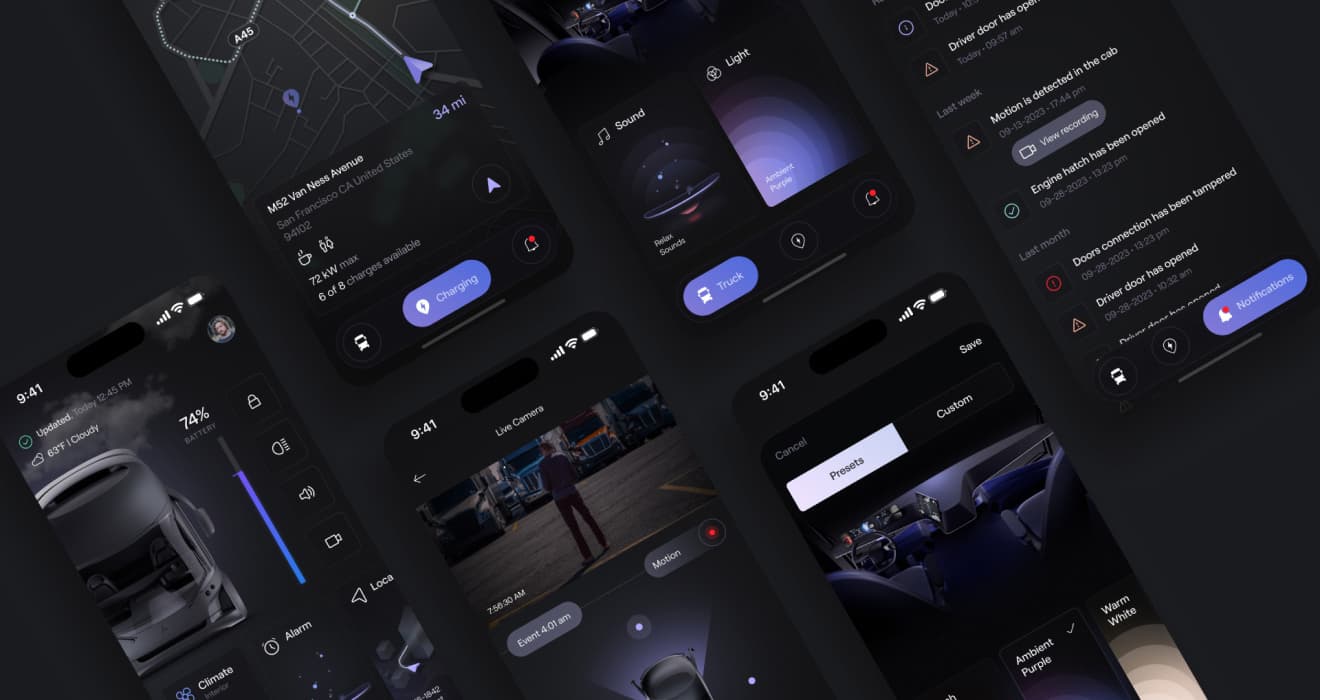 Digital services are driving the future of the commercial trucking industry. To achieve success, commercial vehicle manufacturers must embrace digitalization, collaboration, and the evolving needs of drivers and fleet managers.
This includes prioritizing electric vehicle technology, autonomous driving systems, connectivity, and commercial vehicle solutions. By doing so, manufacturers can enhance efficiency, drive productivity, and lead long-haul trucking.
Unlocking value, revenue potential and growth opportunities
Across the commercial truck industry, growth is forecasted at 5.2% through 2028 to reach an overall size of $1.82 trillion. We identify significant revenue potential in emerging segments such as battery-electric vehicles and autonomous driving. 
Additionally, commercial vehicle manufacturers can unlock value through partnerships with technology companies and leverage the development of mobility platforms and end-user interfaces.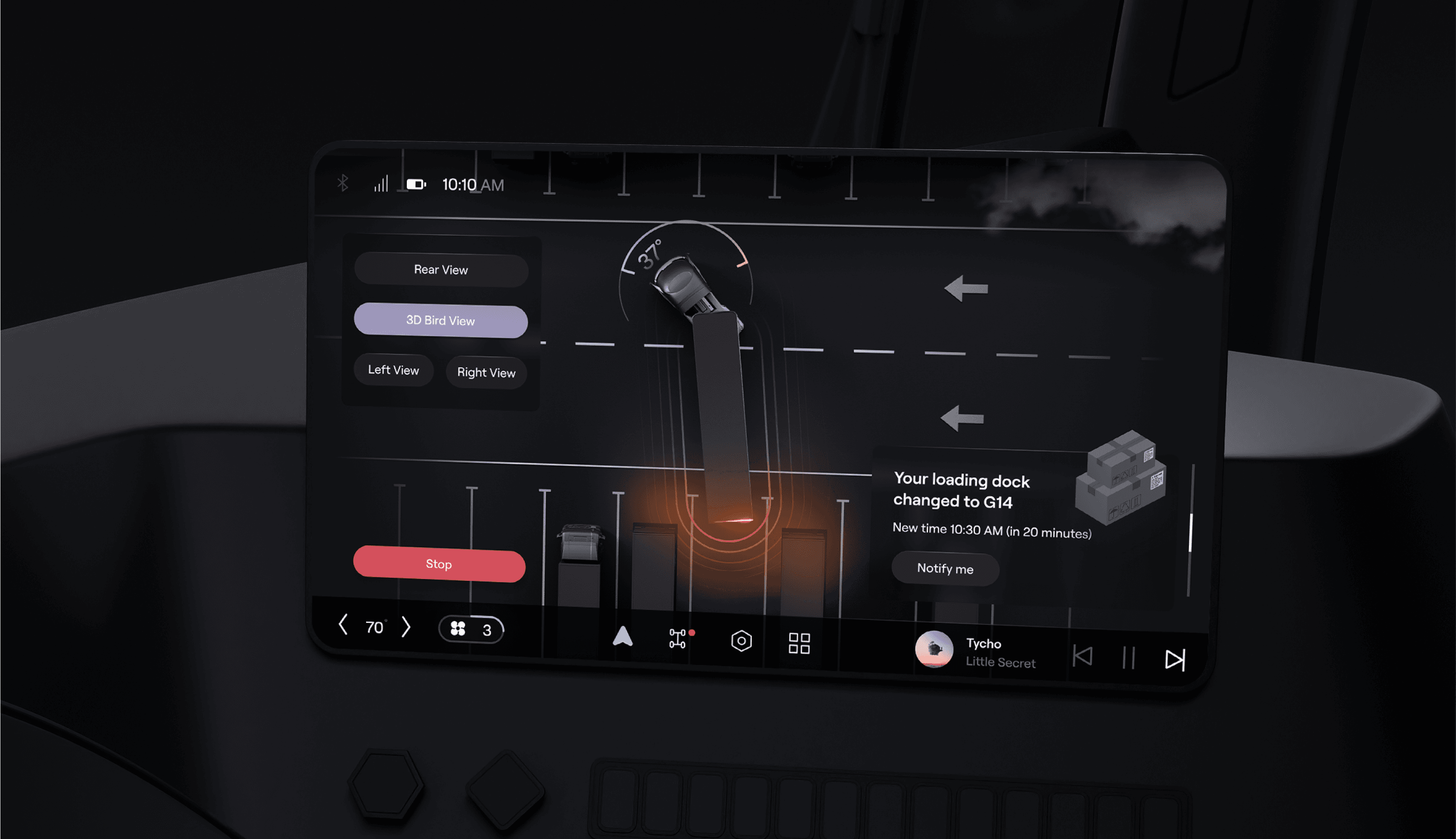 Thriving in trucking: key focus areas for today's dynamic landscape:
To succeed in this evolving landscape, commercial trucking companies must prioritize the following:
Safety: Implementing advanced driver assistance systems, intelligent AI assistants, and 360-degree cameras to enhance vehicle safety features, promoting a secure and reliable transportation ecosystem.
Productivity: Streamlining operations and optimizing resource allocation are essential in driving growth through fleet management systems, energy management solutions, and improved navigation modules.  
Maintenance: Offering features related to service status, vehicle health monitoring, remote diagnostics, and service history to optimize maintenance processes. Companies can reduce downtime and enhance operational efficiency by proactively addressing maintenance needs.
Comfort: Prioritizing driver well-being boosts productivity and improves job satisfaction and retention.
Digital services: Leveraging commercial trucking software and digital products empowers companies to offer enhanced services and solutions that cater to evolving customer demands.
Competitive landscape
We conducted extensive research across the long-haul trucking landscape, revealing that several OEMs are at the forefront of adopting digital solutions. They leverage technologies like telematics, IoT, and data analytics to optimize operations, enhance route planning, improve fuel efficiency, and streamline supply chain management, driving increased efficiency, cost savings, and improved customer service.
Although Daimler, Scania, and Kenworth demonstrate leadership in key areas, no brand has achieved success across all five crucial categories for commercial vehicle excellence.
Priorities for the long-haul trucking industry
In today's fast-paced digital landscape, commercial trucking companies must adopt digital services to thrive and gain a competitive advantage in the market. By meeting the ever-changing market demands, they can enhance their offerings and differentiate themselves from traditional solutions. 
To embark on this transformative journey, they need to reimagine their business models, establish strategic partnerships, and forge ahead with a focus on digitalization. This is how you successfully navigate the dynamic landscape, achieve success, and unlock outstanding growth. 
How we can help you
Star works with commercial vehicle manufacturers and the automotive industry to drive value. We help businesses streamline operations, modernize and co-create best-in-class digital products, services and ecosystems. Get in touch with us to discuss how we can support your goals.