We are at the dawn of a new healthcare era. The past year not only saw its fair share of HealthTech innovations but finally a public ready to embrace them. Despite gaining this traction, on the whole, there still remains vast untapped potential for healthcare to embrace Design Thinking. 
Nonetheless, the lurking shadow of the past remains. A tendency to perceive people as patients first and consumers second pervades across the ecosystem. This is no subtle nuance. This difference directly impacts treatment adherence rates, the overall quality of life for patients and how well healthcare professionals (HCPs) can do their jobs. 
What does Design Thinking mean, and how does it apply to healthcare?
Design thinking for health is a human-centered approach to problem-solving. It begins with empathy, problem identification and co-creating ideas with key stakeholders. 
This makes it particularly important for healthcare, and its continuing evolution toward the pay-for-performance model as it substantiates the qualitative reasoning behind the quantitative data providers are accumulating. 
Put simply, Design Thinking in healthcare places people front and center – primarily patients and HCPs – examining their lives and needs to put the best solutions forward. But it's effective everywhere in healthcare. The same approach can be used to remedy system-level and even population health challenges.
Common misconceptions about Design Thinking
Within the corporate world, the term 'design' is often misunderstood and confused with the more recognized aspect of the design practiced in industries such as fashion and branding, where designers create the visual aesthetic for everyday products. 
Considering Design Thinking in this way contributes to it often being misunderstood, leading key decision-makers to sometimes undervalue its potential to address complex business problems. This all stems from a misplaced stigma toward the word "design" that fails to account for its entire scope of meaning. 
Furthermore, one doesn't have to be in the design team to practice it because Design Thinking takes a democratic approach to problem-solving. Most organizational functions across healthcare can apply it, including: 
Physician teams looking to improve the efficacy of a new treatment
Operations teams aiming to effectively distribute a new product
Engineering teams aspiring to monetize the data harvested by a medical device
Marketing teams developing a local go-to-market strategy. 
The list goes on. Design thinking embraces collaboration across functions.
4 Governing principles of Design Thinking
What sets Design Thinking apart is a mindset, which should be adhered to and trusted when solving problems. Here at Star, we conceptualize it around 4 governing principles. 
Combined in the right way, these principles can help healthcare players get a step ahead of the competition by yielding compelling and impactful healthcare solutions: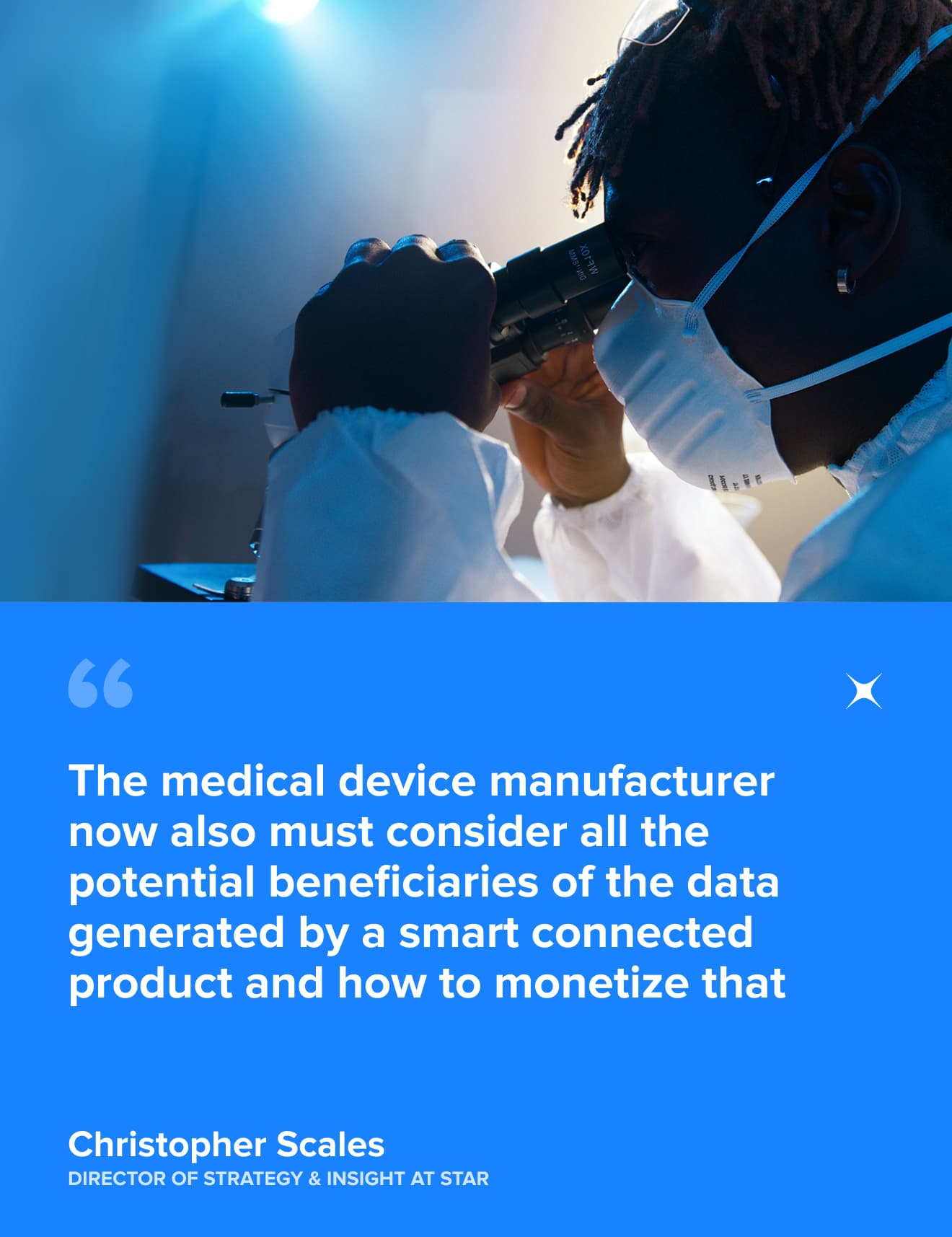 Principle 1: Stay relevant to the needs of the user no matter the cost
Let's begin with an example from Medtech. Fuelled by increased market competition and pressure on margins, a medical device manufacturer approached us to examine and implement data-enabled services as a way to generate new revenue streams beyond their core business. 
On this change journey of shifting from products to services, they also needed new organizational structures, business models and an internal mindset shift to successfully complete this transition. Concurrently as hardware becomes increasingly connected and a part of the Internet of Medical Things world, the scope of their understanding needs to grow exponentially. 
The medical device manufacturer now also must consider all the potential beneficiaries of the data generated by a smart connected product and how to monetize that. This could be anyone working across the respective value chain of a product, from lifecycle management and supply chain to maintenance and usage. 
These are all things we helped them to do and a clear example of why human-centered research is so essential to healthcare innovation; understanding your end-users is key to staying relevant. Whether you're a MedTech, payer, or any ecosystem player, begin with a framework built on what really matters to the people who will ultimately benefit from the product or service you'll launch. 
Equipped with this, HealthTech companies are better able to navigate the transformation they themselves are making. This also acts as a guiding light to set the right direction for innovation activities and reduce the risk of being lured off-track by the latest and most exciting new technologies or other distractions that might not add any relevant value to your idea.
Furthermore, what's equally important is how end-user insight is captured. Traditional questionnaires may not yield the true picture because patients often struggle to articulate what they really need accurately. 
Deep ethnographic interview techniques are required whereby trained researchers shadow, observe and interpret an end user's responses and behavior to understand the real picture. Failing to get the right answers at the get-go can set you off in entirely the wrong direction.
Principle 2: Appeal to all the senses, including the sixth
With the abundance of knowledge gathered through research, there is no proven way to add and subtract one's way to new opportunities. This is where Design Thinking embraces the power of educated intuition, in which if an idea makes sense to the right people, it's good enough to take further or what we call 'sense-making'. 
Sense-making is about taking that leap of faith from insight to opportunity and trusting one's gut to feel that a new idea, although uncertain, makes enough sense to invest resources in. 
Another way of describing sense-making is abductive reasoning. It is most easily understood by the way it differentiates itself from deductive reasoning. Deductive reasoning is something we do all the time in our daily lives. It is about sequentially removing the uncertainty of a new opportunity as it matures. At its simplest, it works a little something like this: 
All humans are mortal. 
Jim is a human. 
Therefore Jim is mortal. 
For development programs, it's a valid methodology but this approach can also limit a team's creative potential when translating insight into opportunities. This is because the ideas with the most innovative potential can present the highest risk, especially in their embryonic stages. 
Deductive reasoning will kill these ideas before they get a chance to prove viable. With abductive logic, you can explore and build different constructs of data that possibly could make sense allowing you to create and explore new opportunities. 
Going back to the Medical Device manufacturer in search of a data monetization strategy, applying this principle helped them synthesize user insight with expert knowledge to start constructing data monetization use cases that feel right. At this stage, tolerance for uncertainty was essential, as time and space are required to bring these ideas to life, for each to gain a fair assessment by the key decision-makers before eliminating or investing resources into them.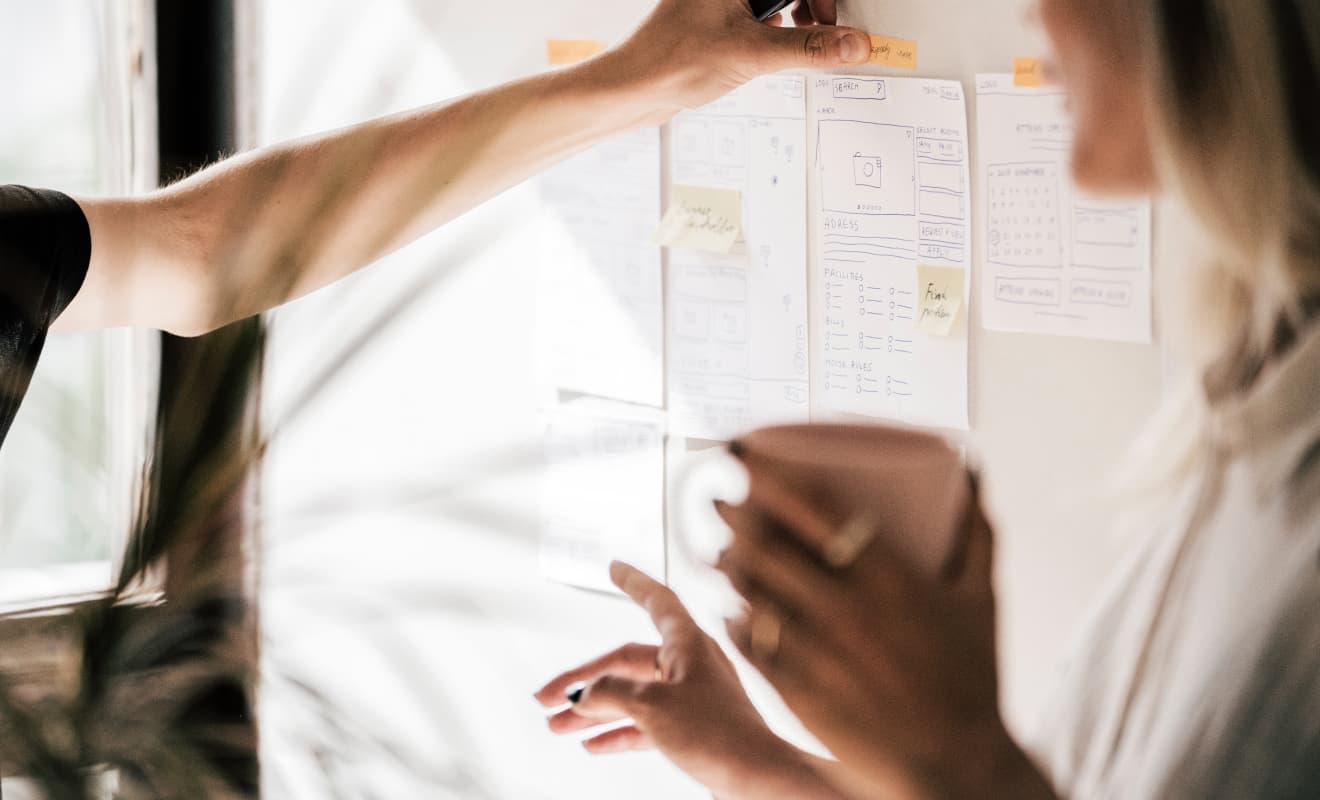 Principle 3: Work fast, fail early
Sense-making does present uncertainty and an effective way of managing this uncertainty is to work fast. Putting resources into fostering unproven ideas is uncomfortable even for the biggest companies and especially for startups and small businesses. 
Too often teams will invest so much effort to try and achieve 100% certainty for any given idea. Since you can never achieve perfect certainty, don't waste valuable resources striving for an unattainable goal that could be better spent crafting alternatives or refining other opportunities.  
It's better to spend only a fraction of that time to arrive at, let's say up to 90% certainty, because should that idea not prove viable in the long run, the perceived sense of loss will be low, due to the limited amount of time and resources invested in it. 
In the case of the medical device manufacturer, a collective sense that they were up to 90% certain in a use case warranted the investment required to move fast and rapidly validate that idea through further design, prototyping and testing.
Principle 4: Embrace visual thinking to foster team and stakeholder buy-in
While Design Thinking isn't necessarily visual, this doesn't take away how valuable using visual tools can be throughout every stage of the ideation process. 
Drawing and visualizing knowledge is an incredibly powerful tool for helping set strategic direction. Above all, it helps simplify complex problems into mappable frameworks to understand customer journeys and discover opportunity spaces. 
Visualization is even more powerful for uniting cross-disciplinary teams through a shared language that all can understand and build upon. 
This is how you can enable your engineers, marketers and support team to all get on the same page and collaborate. From storyboards to short videos, there are so many ways to visually capture ideas in much more impactful formats than the overworked PowerPoint presentation or PDF.
How do we apply these principles to healthcare?
Few industries are better suited for a Design Thinking based approach than healthcare. Our partnership with ZEISS gives you an idea of what these principles look like in action (do note this is not the MedTech manufacturer referred to earlier). 
ZEISS is an international leader in the fields of optics and optoelectronics. Like many legacy providers of physical hardware and devices, they wanted to expand into offering services. This would create numerous opportunities for new revenue streams, increased brand awareness and better service for customers while helping their partners decrease overhead and reliance on on-site optometrists. 
Star dug in to help ZEISS solve this problem. We discovered that while losing potential customers is an issue, many optometrists are, in fact, underbooked at their practices—particularly those in remote locations. 
By applying the principles of Design Thinking, we helped ZEISS define the steps needed to address these challenges and improve both potential customers' and providers' workflow. The Star design team explored, prototyped and iterated the final solution's pre-version gaining invaluable user insights through this phase. This was essential for validating the final blueprint. 
Ultimately, we utilized our end-to-end capabilities and created the VISU360 Platform. VISU360 is a HIPAA-compliant telehealth solution that helps retailers decrease overhead and optometrists better manage their schedule, reduce idle time, service more patients and connect to patients remotely to perform telehealth services securely. 
And ZEISS wins every step of the way from not just facilitating these services but also creating additional revenue and brand engagement opportunities. 
You can see how Design Thinking guided this process. By understanding the needs of both patients who wanted greater flexibility and providers who must balance their time accordingly, the result was a solution for all stakeholders that has only grown in relevance over the last year.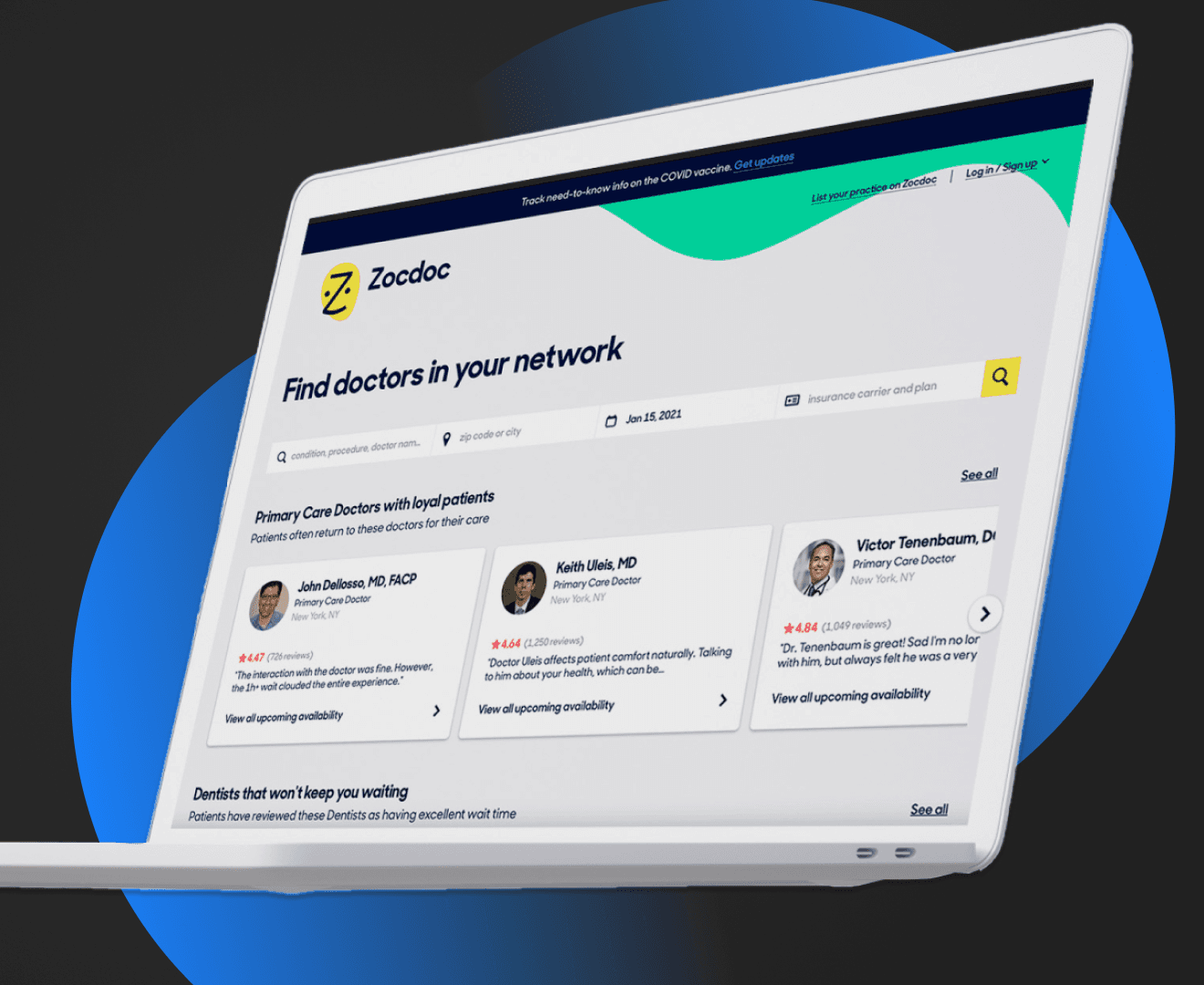 Look for analogs in other industries to help start implementing Design Thinking
Design thinking isn't abstract philosophy. We see countless examples of companies harnessing technology to create powerful value propositions daily. 
People are getting increasingly savvy about their healthcare. Incumbents especially need to start applying these types of lessons now to adapt to rapidly changing expectations and behaviors. Healthcare is being consumerized. 
We encourage HealthTech leaders to learn from and borrow from ideas that other businesses, especially cross-sector, are doing well to tackle challenges. Through understanding analogs, it makes not just the specific problem easier to understand but the entire Design Thinking approach.
For example, there is so much that healthcare leaders can learn from FinTech. With apps like Mint, you get a very accurate picture of your financial health in just seconds. While your physical health is a little more challenging than finances, applying similar tools like an easy-to-use dashboard, virtual assistants and generally simplifying the healthcare process are a few great ways to improve the healthcare experience and develop engagement loyalty. 
Healthcare is a hospitality experience and more people are beginning to realize that. From tools like ZocDoc, which helps users pair themselves with the right care provider for their needs to entirely new methods of in-home care delivery (not to mention telehealth), patients have more choices than ever about where they "purchase" health services. Consider that throughout every touchpoint you have with your patients.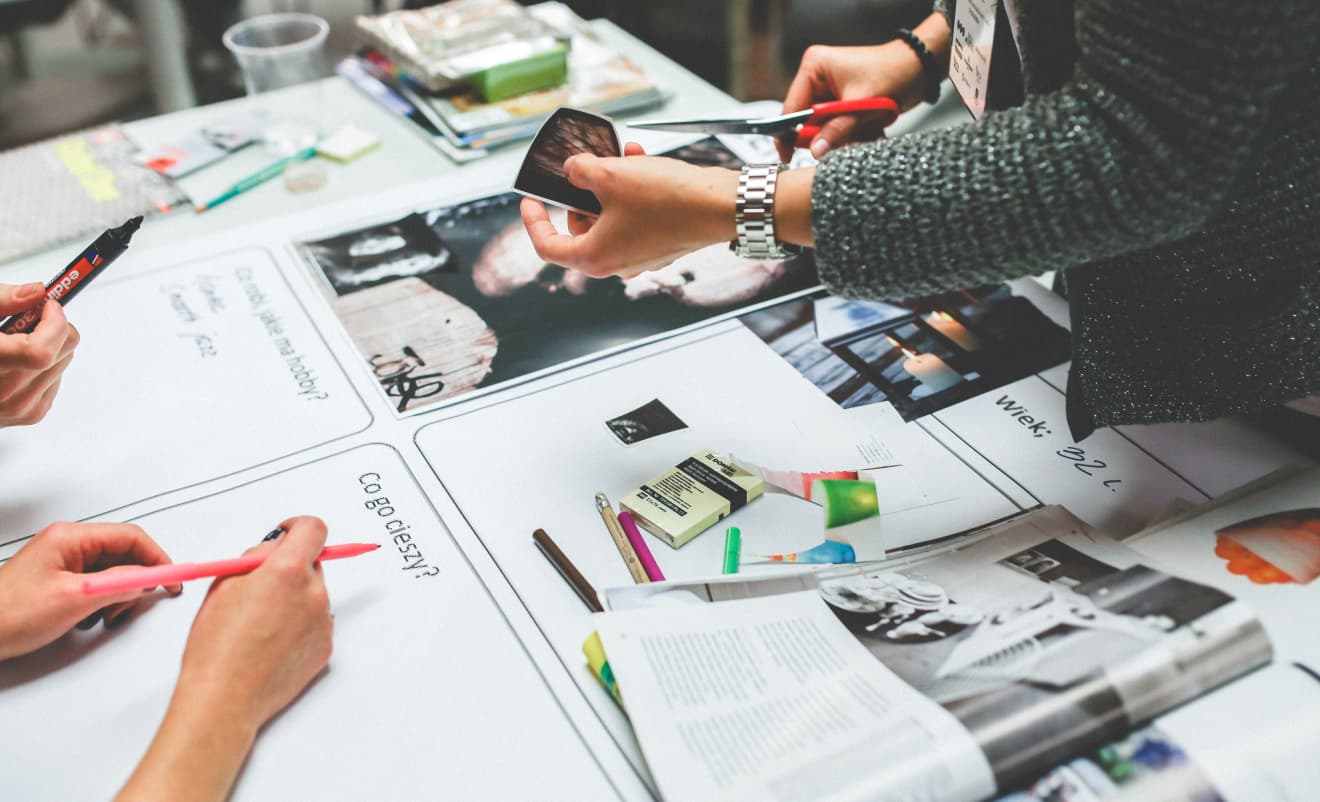 Design thinking in healthcare: key takeaways to consider
Human-centered design is revolutionizing healthcare and is the ideal approach for delivering value-based healthcare products and solutions.  
As you plan your next move, consider the following essential principles of Design Thinking:
Design thinking is a human-centered approach that puts the end-user first.
Design thinking is not exclusive to the design world and can be used across a variety of corporate functions to solve complex business challenges.
You cannot forget that patients are consumers first and have more options than ever.
It isn't just about problem-solving, but problem-identifying through listening and understanding.
Make the necessary investment to ensure you have an honest picture of your end user's pains and needs. 
Trust the right people's intuition in terms of what feels right
Prototyping quickly, cheaply and early creates opportunity spaces for bold new ideas. 
Learn key insights needed to build a better MedTech products and SaMD solutions.
Harnessing Design Thinking to fuel healthcare innovation
Implementing Design Thinking is absolutely vital in healthcare. It is a powerful tool for creating the value-based solutions born ready to solve today's largest health challenges and that's why we integrate it into everything we do. 
To discover more about human-centered design, and start embracing the healthcare opportunities it creates, connect with our digital health experts now.