ViVE 2023 brought together the most innovative and transformative technologies, strategies and ideas to address healthcare challenges. It focused on digital transformation and technologies, improving productivity, reducing workload and burnout, and empowering patients.
What's on the forefront of the innovation agenda? How are new technologies, regulations and market demands reshaping care delivery and creating new opportunities for healthcare businesses to drive value? 
Download our ViVE 2023 conference recap to uncover:
Collaborations and new products from dynamic industry players
Insights from leading minds in the healthcare technology ecosystem including CIOs from UnitedHealth Group and Lifebridge Health 
How FHIR is transforming prior authorization 
Strategies for ensuring digital project success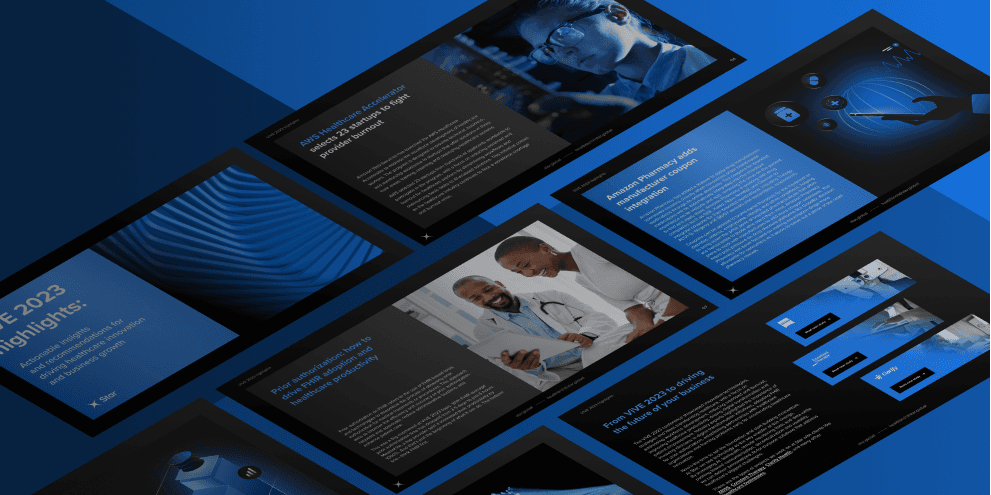 Stay on top of product, strategy and technology evolution in healthcare. Tap into these insights.