Being the avid entrepreneur that he is, Juha Christensen found it frustrating that there wasn't a consulting firm capable of helping him and his startups to go from initial idea to finished product. So he decided to start such a company himself. 
Danish-born Juha Christensen has spent his entire career abroad, where he's launched one technology and design company after another. 
From the world's technology capital in Silicon Valley, he's embarked upon several entrepreneurial projects, where he's planted himself firmly in pole position, disrupting various sectors, businesses and technologies. Yet the journey hasn't always been easy. Getting innovation projects off the ground requires a wide array of competencies and advisors. 
And it was that kind of help, Juha Christensen points out, that was impossible to find in one place. There wasn't one company that possessed all of the competencies startups needed in order to go from product inception through to launch. 
It was a frustrating situation for the entrepreneur. So, 11 years ago, he took matters into his own hands and started a company that gathered all of the necessary competencies in-house. A company that could give startups the proper support, rapid time-to-market and significantly increase their chances of survival and success. 
Thus, in 2008, a new consultancy firm, Cogniance, was born. Today, the company goes by the name of Star, a change that occurred in February 2019 after a comprehensive rebranding exercise. 
The big gamble
Thus, in 2008, a new consultancy firm, Cogniance, was born. Today, the company goes by the name of Star, a change that occurred in February 2019 after a comprehensive rebranding exercise. 
"I come from the other side of the table, where I've built companies that needed design and engineering. It was frustrating to have to go through the same process every time," states Juha Christensen. "There wasn't one company you could go to, that could help you all the way from the idea to the finished product."
Bolstered by his extensive experience and connections, Juha Christensen began putting together a team in Silicon Valley that would make up the core of the new consulting firm, one that gathered the best from the design and development worlds. 
"We took a huge gamble right at the outset and hired 40 employees from day one. We made this significant investment in order to build a critical mass of the different types of competencies we needed." Juha Christensen also invested some of his own fortune in the company, and he's still the company's principal shareholder. 
After its start, Star quickly gathered momentum, and the first customers came on board. They were startups, in the process of building new products, explains the founder. There was a demand amongst startups in Silicon Valley who needed to move quickly.
From 40 to 750
Fast forward to present day and Star's workforce is now 750 employees strong. 500 of these are developers, primarily located in development centers in Kyiv, Ukraine; Wrocław, Poland and the newly established development center in Ho Chi Minh City, Vietnam. 
Star employs over 75 designers, distributed across design offices in five countries. They work based on the mantra, "Small is beautiful," meaning that each design office has a maximum of 30 employees in order to ensure optimal conditions for creativity. The company also strives to assemble diverse teams at each location. For example, the design studio in Munich has 14 different nationalities. 
"You get far better products when you have so many cultures together in one place, than with products produced in a homogenous cultural environment," Juha Christensen explains. 
Small players disrupting market leaders
"Everything we do is anchored in endgames. We work backwards, first imagining and analyzing our way to a solid view of the endgame – normally a moment 3-8 years into the future. We then work to pull the present into the future," is Juha Christensen's short explanation of the company's philosophy. "We're a consulting firm that thinks like a product company. We look at the whole process, from the initial idea to the finished product."
While the company's model has remained unchanged since its inception, what has changed is the types of customers who approach them. Four to five years ago, Star went from focusing solely on startups to also engaging with large, international companies. 
"This is due to the fact that the larger companies are being disrupted by the small players," Juha Christensen says. "Large companies are beginning to wake up to the realization that they have to disrupt themselves. We had a great deal of credibility, because we were the ones helping the startups to disrupt them. So they could see the advantage of engaging with us."
The trend started some years ago, where we began to see traditional industries being disrupted by various smaller, but fast-growing, players. Globally, companies like Uber and Airbnb have created a world where disruption is an established part of daily life.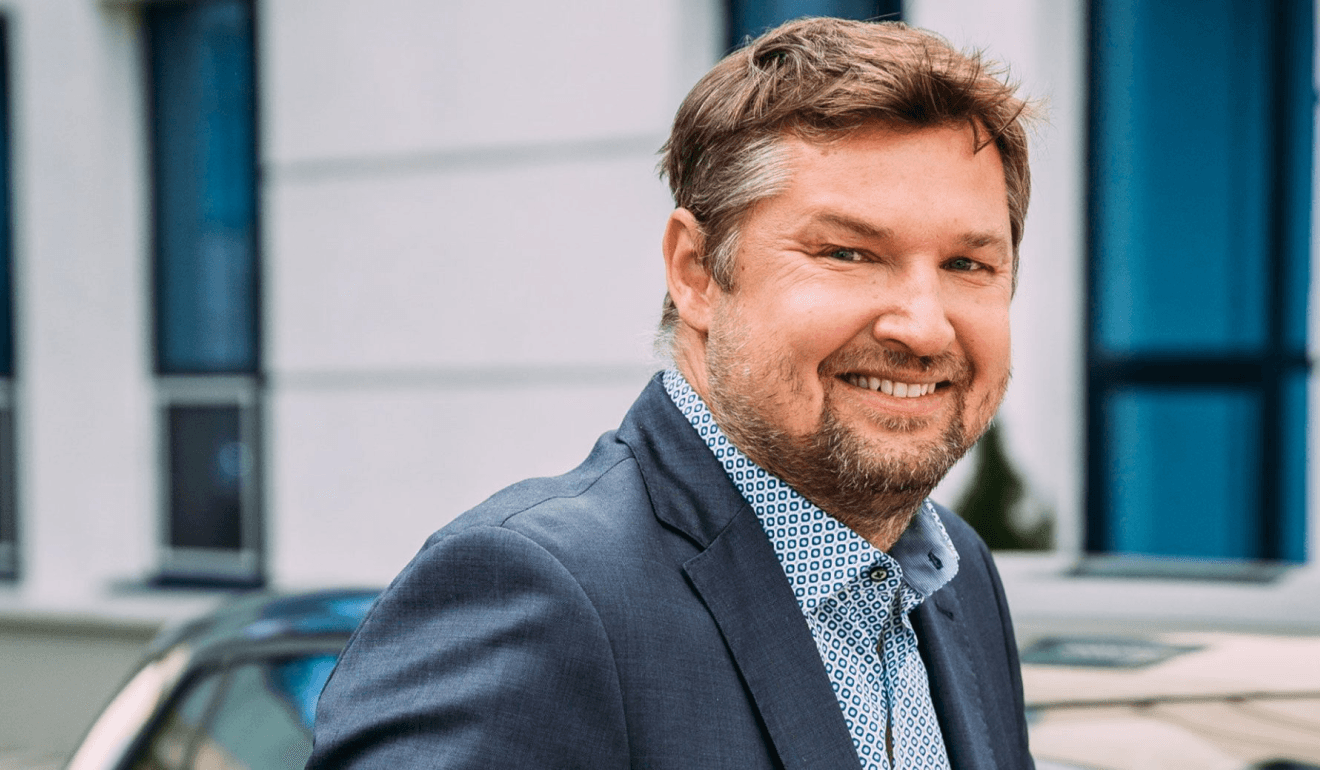 Helping Lufthansa disrupt themselves
"Right now, one of the companies we're working closely with is Lufthansa, which has become the world's largest airline. We see a new trend emerging, where a certain percentage of customers are willing to pay a bit more for a better product," the founder explains.
According to Juha Christensen, many airlines have worked with an operating model where they focus on reducing costs as much as possible. While this has generally made flight tickets cheaper for consumers, it has also increased competition amongst the different airlines. However, the problem with this strategy, he points out, is that it's a race to the bottom: Airlines' profits have gradually disappeared, resulting in a number of bankruptcies in recent years.
Star is now working with Lufthansa to optimize the full range of the customer experience, from the initial flight booking to airport arrival. Want to learn more? 
For example, they are working on optimizing the experience around baggage delays, so passengers are informed before they disembark about where they can collect their baggage later, and where they can get a voucher for toiletries or other things they might need until their baggage arrives.
"The disruption that is happening with Lufthansa is all about adjusting a number of small details. Most people have this idea that disruption involves finding the magic bullet and building an entirely new product, but that's not always the case," asserts Juha Christensen. 
Star also has a solid presence in the automotive and mobility industry, where several established brands turn to the company for technological support when integrating AI with the vehicle.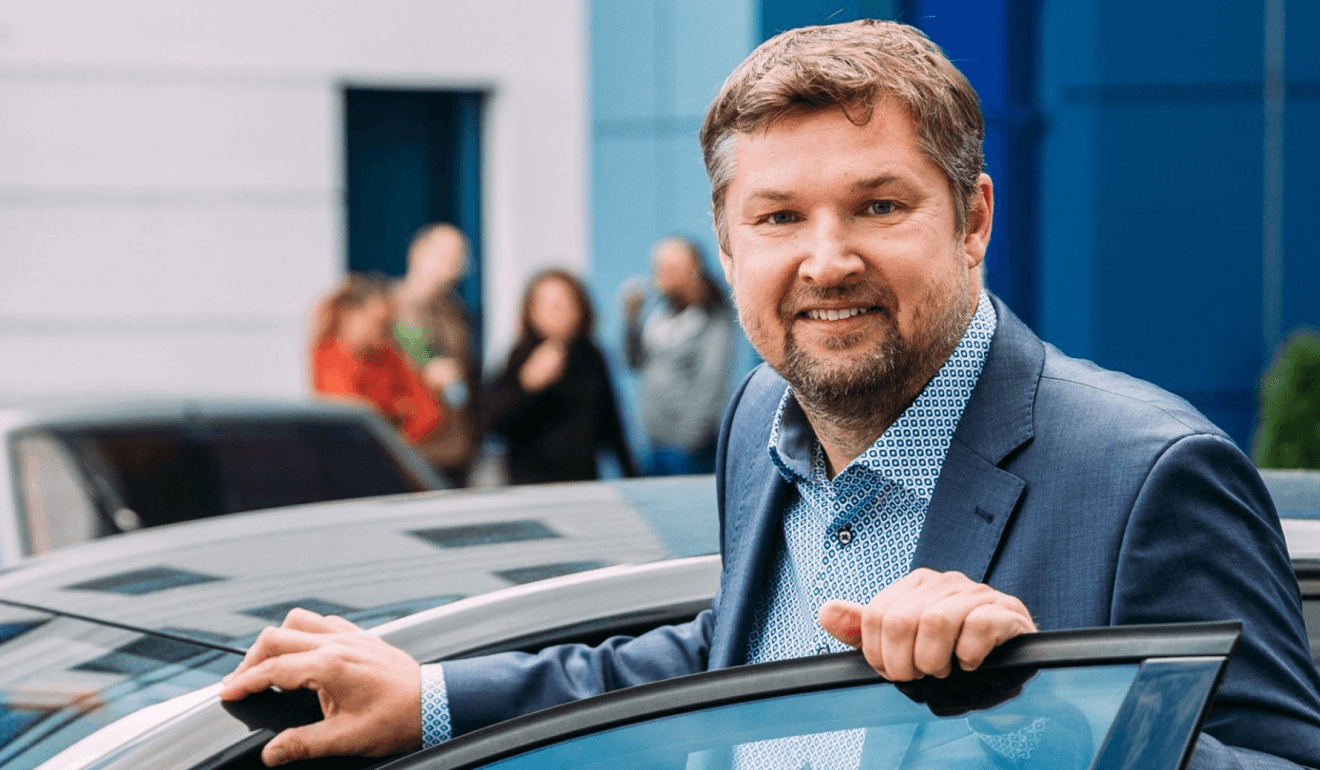 An insatiable market
When Juha Christensen looks into the crystal ball, he sees a bright future for Star. "We have a very ambitious outlook. There is a tremendous potential for digital disruption, where we're only seeing the beginning of the next wave of transformation," he says. "This is a rather insatiable market, because the large companies will be compelled to disrupt themselves."
Thus the company's disruption expertise is highly sought after amongst startups and corporates alike. But there's still a big difference in how these companies choose to approach the process.
"Startups focus on breaking existing worlds apart. That's a bit more difficult for a larger company, because they often have shareholders who expect the company to deliver continual quarterly earnings," Juha Christensen explains.
When it comes to corporates, it's not so much about breaking up existing worlds, but rather internal disruption.
Star helps with this process by looking at which competencies a company possesses and which sales channels they use, the overall brand health and if there is a need to create a new endgame. There could also be entirely new areas where a company's brand could be relevant. 
"We will continue to grow by 20% each year for the next three to four years. Much of this growth will come from Asia," he elaborates. The firm's newly opened development center in Vietnam will help support expansion into the Asian market.
An expected annual growth of 20%
Even though Juha Christensen made a large investment in the company back in 2008, the international consulting firm has managed to stay in the black from the very beginning.
"We've been profitable every single year, and we intend to continue that trend. It's a quite unusual Silicon Valley model, because the normal model for the tech industry is that you operate with a loss for a number of years, and then you sell the company and see what happens." 
Since Star is a privately-held American company, it doesn't publish its annual report. Yet on a high level, Juha can say that the company expects significant growth.
"We will continue to grow by 20% each year for the next three to four years. Part of this growth will come from Asia," he elaborates. The firm's newly opened development center in Vietnam will help support expansion into the Asian market. Star has also invested a great deal in Japan, and the company has acquired a number of Chinese customers. 
"China is undergoing a larger digitalisation of their business sector, and has a huge e-commerce presence," Juha Christensen adds. Additionally, Star already works with several Chinese automotive manufacturers. 
Some of the growth will also come from the United States, as well as other European countries the consulting firm is about to enter. 
However, contrary to many other tech companies that grow up in Silicon Valley, the plan is not to sell Star. Juha Christensen emphasises, "That's something neither myself nor the management team are interested in."
Based on an article that originally ran on February 26, 2020 in the Danish industry publication, Computerworld.