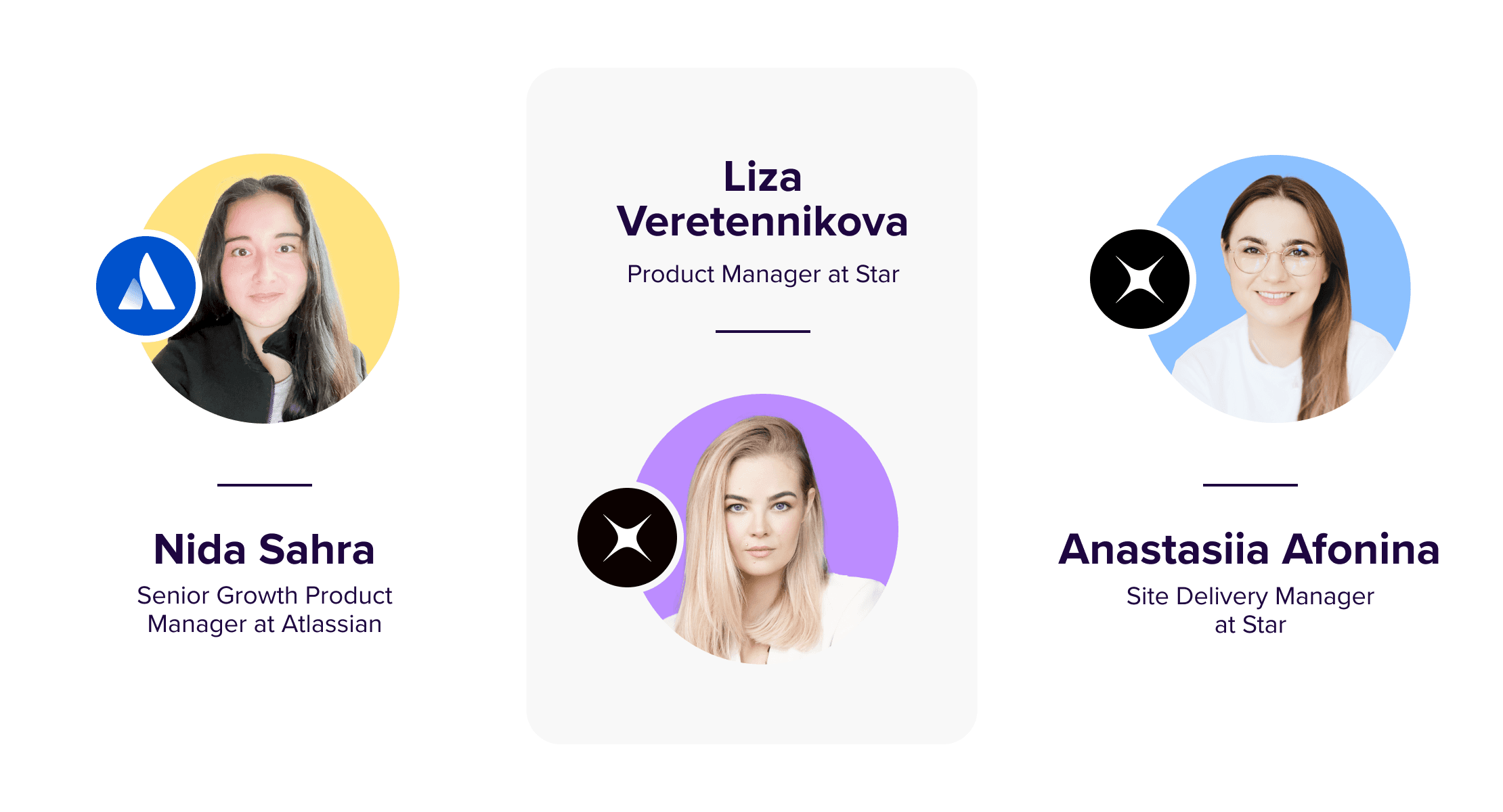 We had one project with three, four different time zones. It was impossible to line up normal working hours for everyone — even if it meant me waking up at 3:00 AM or 4:00 AM. We still wouldn't be able to bring the India team and the US team on board. 

We had to make a sacrifice, but we made it intentional. We made sure we did all the prep work before joining the meeting. We tried to read and align as much on a Word doc or via Slack or another async tool. And then, we use that face-to-face meeting time to dig into the hard problems that cannot be solved via written, video, graphic or visual content.

Nida Sahra,
Senior Growth Product Manager at Atlassian
Technologies have unlocked new forms of communication and collaboration that enable truly around-the-clock project delivery. Nowadays, product teams don't just span cubicles or even floors. More and more often, they're spread across countries and time zones. 
The result is tapping into previously unimaginable global expertise and a diversity of viewpoints that fuel better product development.
How do you tap into this potential? More importantly, how do you align people from different backgrounds and defy the laws of time to create meetings where you might have team members from Tokyo, Sydney, London and New York all dialing in? 
As more companies embrace globally distributed models, we wanted to share how not just to make it work but make the most out of it. Explore how in this Shine Podcast episode featuring Atlassian — a company that provides a powerful tool for making truly global collaboration a reality. 
Episode highlights: 
What project managers need to focus on during team setup 
Team communication and alignment strategies 
The importance of building a shared culture 
Key technologies and tools to enable asynchronous collaboration 
The future of project management 
How do you build an effective team across cultures?
During the past few years, 16% of companies worldwide have gone fully remote while 87% of people work remotely some of the time.  Making this fit into business operating models can be tricky enough when most of your workforce is based around the same city. But how do you bring people together from different corners of the planet and align them on one product vision? 
You need a single access point and one link to a knowledge base where everyone, especially newcomers, can find all the information they need.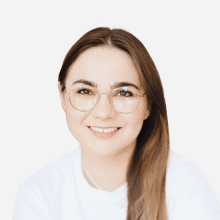 Anastasiia Afonina
Delivery Site Manager in Wroclaw at Star
As Anastasiia explains, "The new reality for us after COVID-19 is building cross-national and cross-cultural teams that span immense physical distances. We need to focus on breaking down these barriers and prioritizing the right communication to make great products. 
Liza outlines four critical steps for product and project managers: 
Be synchronized
Know the endgame and understand the product you're building 
Define team roles, responsibilities and outcomes clearly
Understand the culture(s) of communication and product management
This last step can be particularly challenging. Nida explains how some of this is solved during hiring: "In Atlassian, we have five common values shared across most people and are vetted for before coming into the company to make sure they align with them." 
But there is one golden rule they always rally around and factor into every conversation: always do right by the customer. She explains, "Every time we have discussions around how to build a product, what is good, what is right? What sort of matrices, verticals or components do we have to factor in when making a decision?" 
Ultimately, you can break down barriers and start creating great products by uniting around a core value of truth like this and building your team culture around it.
Subscribe on Apple Podcast   |   Subscribe on Spotify
Turning time zone challenges into opportunities
While cultural differences can be overcome, the laws of time are a different story. How do you get people on the same page when you have team members who start their day when others are ending? 
This is a true challenge and one that can require compromise. For Anastasiia, you need clarity, structure and strong organization, especially when it comes to availability. Some of the strategies she employs include: 
Shifting working hours, so there are at least a few hours overlapping each day 
Setting calendars to have regular meeting slots that can involve everyone on the team
Giving as much notification and advanced notices for ad hoc meetings as possible 
Solidifying one primary channel of communication for everyone such as a Slack channel or a Google doc
There's no perfect form of asynchronous digital product development yet. But there are many ways to find what works best for your team. As Nida sums up:
My TLDR is to test and learn, know the group you're working with — the who, what and why, and then see what works best for all of you.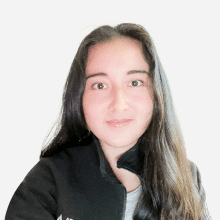 Nida Sahra
Senior Growth Product Manager at Atlassian
Although it can be challenging, Liza is quick to point out the advantages created once you can figure out the right balance. She's noticed from her projects that once they get up and running, they can start delivering results for clients 24 hours a day. 
Your teams are human, after all — and that's a good thing
Project managers need to make sure everybody feels seen and heard. Anastasiia explains how one of the ways Star has helped to do this is with "a friendly chatbot that asks three key questions daily to ensure everything is moving along smoothly or if there are any blockers." It's been an excellent tool for project managers to stay connected with their team, and it's a keen reminder of how different each person is based on their responses.    
But Anastasia and Liza go beyond the technology and find human-to-human ways to strengthen relationships with their team members. While you can't have an impromptu water cooler conversation with somebody five thousand kilometers away, a weekly meeting to chat and talk about anything goes a long way in boosting team spirit. 
There are so many opportunities during the product delivery lifecycle you can find to bring people together, whether that's sharing pizza and beer during releases or a Netflix Watch Party. More than anything, your team will appreciate the effort.
Unlock more product development strategies on global project delivery
We've not even scratched the surface. Nida, Anastasiia and Liza go into more detail and discuss tools for cross-global communication, the importance of promoting work-life balance, building teams around halos of shared time zones, how the role of product managers will evolve and how some things will always stay the same.
Delve into the complete insights and listen to the whole Shine Podcast episode now.