In brief
The expense management market size will grow at a 9.2% CAGR from $6.51 billion in 2022 to $12.05 billion in 2029. With the rise of cloud-based expense management solutions, employees and managers can easily submit, access, and track expenses from anywhere. But, many companies are still not fully leveraging this technology to its full cost-saving and productivity potential.
Effective expense management software can help your business reduce costs, improve financial control, enhance reporting and visibility, and ensure compliance with company policies and government regulations.
With our expert analysis, you'll: 
Explore the key aspects of expense management solutions for decision-makers. 
Learn about how to deliver value to your users and stand out in the market with feature innovations.
Uncover new revenue streams and next-level technology integrations.
We also share our business strategy, design, and development expertise for creating a differentiated expense management solution. From researching and scoping to road mapping and launching, these insights will help your company build agility and future resilience.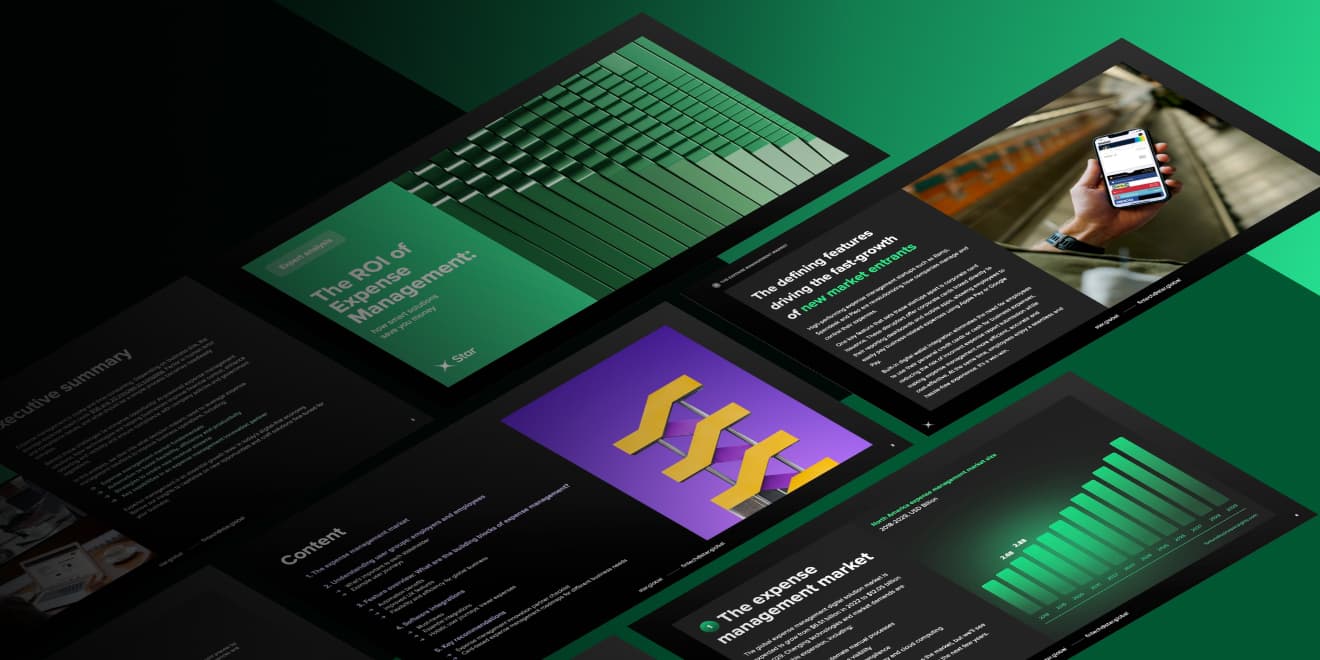 Maximize the potential of expense-tracking software to differentiate your brand and improve employee satisfaction.
Fast FAQ 
While it depends on company size, studies suggest companies that automate their expense management process see a 49% reduction in processing time and $40 per expense report. 
Our research has shown companies see immense value investing in features that include AI-power categorization and automated expense management, policy and compliance enforcement, comprehensive business travel expense management and multi-currency support. 
Though competition is increasing, there is still an immense need for creating easy-to-use, customizable, well-integrated and card-based applications across the market. Pleo is a great example of a startup that's delivered on these drivers. Founded in 2015, they recently raised 200M in their Series C round and have expanded to 16 countries. 
Your solution is only as good as its usability. If you want employers and employees to adopt it, you need to understand what's important to them and design a seamless, intuitive expense management tool accordingly.

See how Expensify became a global
leader in expense management
by harnessing Star expertise.