Card issuance
development services
Our card issuance strategy, design and development services help you accelerate time to market, boost customer retention and craft personalized, CX-driven experiences.
Supporting issuing processors, program managers and digital payments providers

to unlock rapid growth
We fuse the collective expertise of FinTech IT professionals, ecosystem partnerships and technology to help companies gain a competitive edge through rapid card services and processing development services.
What we offer
Launch and accelerate with our compliance, integration, third-parties ecosystem and technology expertise.
Credit card
product launch

Design and build truly differentiated customer experiences across all touchpoints through end-to-end card issuance development, implementation, PCI DSS compliance, interfacing with aggregators and much more.

Program
management solutions

Design and build API-first, all-in-one B2B solutions that combine issuing services, banking as a service, and other value-add features, while ensuring flexibility, reliability and PCI DSS compliance.

Issuing
processing solutions

Design and build ISO 8583 PCI DSS-compliant issuing processing solutions featuring third-party integration for KYC and card bureaus, Just-In-Time funding flows, card scheme interaction, API gateway connectivity and documentation.

Expense
management solutions

Design and build business spending solutions when managing expenses. Improve transparency, accuracy and speed through issuance of employee cards with preset limits, automatic transaction classification and third-party accounting software integration.
We're experienced FinTech technologists
Standards
ISO 8583

PCI DSS
Integrations
G Pay

Apple Pay

Marqeta

Episode6

Cardinal (3D-Secure)

Feature Space
features
Card tokenization
Our clients say...
"Star's FinTech Builder was exactly what we needed. Their experts anticipated our needs and vastly accelerated our time to market, enabling us to onboard our first customers. Our ongoing partnership has ensured we continue our rapid growth"
Scott Lucas,Co-Founder and CCO at Monavate
"Star took the time to listen to how we worked. They understood our principal goals incredibly quickly and ultimately it meant what they developed didn't fall short, where other's software had. The outcome is an initial platform which our team as well as our clients are equally proud of and impressed by. We are very excited about the next stages of development and working with the team at Star again."
James King,Founder & Director at New Model Venture Capital
"Thank you, Star team, for a very important piece of the Paidy journey — we are very grateful to everyone for your HUGE efforts and tight focus on quick timing. Thank you, everyone, for your dedication to a very successful project."
Russell Cummer,Founder and Chairman at Paidy
"Star thinks about outcomes and business value – not simply software and product development. Coupled with their technical proficiency, this 'applied' capability makes Star an ideological fit for Moneytree's business approach, and we look forward to finding more ways of working together to reinvent what's possible in Japanese financial services."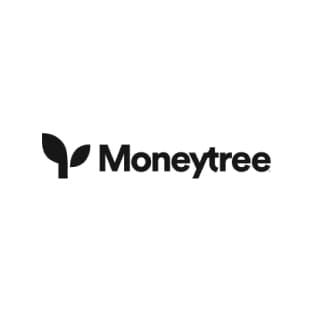 Mark Makdad,Chief of Platform and Founder at Moneytree