Digital wallet development services
Design, develop and launch seamless, integrated and CX-driven digital wallets while accelerating time to market and optimizing cost.
Build

secure, compliant and agile digital wallets

for every use case
We enable powerful, cross-industry and holistic digital wallet payment solutions.
What we offer
Shorten your time to market with the right issuer, BIN sponsor, acquiring, KYC/KYB and other integration partners along PCI compliance expertise to extend your digital wallet functionality across a wide variety of use cases.
Wallet types
Open wallet

Develop retailer-friendly and secure digital payment wallets that facilitate online purchases, feature ATM withdrawals and use contactless payment technology.

Semi-closed wallet

Create solutions that transact with select merchants and locations for both online and offline purchases and use centralized e-money storage for peer-to-peer transfers between wallet holders. 

Closed wallet 

Simplify transactions between single businesses and end users for convenience, tracking, returning and refunds, earn interest and embed loyalty and rewards programs into the wallet.

Crypto wallet

Be future-ready and enhance security and integrate cryptocurrency payment gateways to send, receive, convert and store crypto payments securely and swiftly.
Services
Product vision & business design

Harness our sector, issue partner and processor expertise to understand your time and cost to market and build the right digital wallet for your needs.

Design 

Understand your audience to create seamless user-first journeys, unique brand identity and systemized native user interface designs for your digital wallet.

Development

Accelerate digital wallet engineering and build secure, compliant and integrated merchant and customer-facing digital wallet products. 

Product expansion

Move beyond the financial realm and be future-ready by evolving your digital wallets into super apps and integrating with the latest technologies: crypto, buy now pay later, save now buy later, AI-powered financial assistants and more. 
Cross-functional collaboration
Our global teams fuse cross-industry expertise to provide around-the-clock and end-to-end development, taking into account cultural differences, local trends and specifics needed to deliver consistent customer experience across all touchpoints.
Award-winning design
Scale up the creative process to create human-centered, immersive and rich experiences that drive enduring loyalty and engagement.
We're experienced FinTech technologists
Standards
ISO 8583

PCI DSS
Integrations
G Pay

Apple Pay

Marqeta

Episode6

Cardinal (3D-Secure)

Feature Space
features
Card tokenization
Our clients say...
"Star's FinTech Builder was exactly what we needed. Their experts anticipated our needs and vastly accelerated our time to market, enabling us to onboard our first customers. Our ongoing partnership has ensured we continue our rapid growth"
Scott Lucas,Co-Founder and CCO at Monavate
"Star thinks about outcomes and business value – not simply software and product development. Coupled with their technical proficiency, this 'applied' capability makes Star an ideological fit for Moneytree's business approach, and we look forward to finding more ways of working together to reinvent what's possible in Japanese financial services."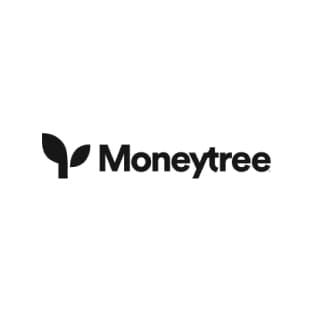 Mark Makdad,Chief of Platform and Founder at Moneytree
"Thank you, Star team, for a very important piece of the Paidy journey — we are very grateful to everyone for your HUGE efforts and tight focus on quick timing. Thank you, everyone, for your dedication to a very successful project."
Russell Cummer,Founder and Chairman at Paidy