Americans spend about 293 hours per year in their cars but only about 67 hours driving. In other words, automakers have a platform of 4.3 hours per week to entertain, educate and delight their customers.
This is why 3D HMI has quickly taken center stage as a potential strong growth area for the industry. The world's leading automakers have already rolled out game-changing technology to enhance user experience, improve vehicle functionality and safety and differentiate their brands as digital leaders. Where is it headed next? What key opportunities should companies start investing in and leveraging now? 
The road ahead is wide open. Tune into this episode of Shine to learn about 3D's immense potential, how to begin delivering on it and why new ways of thinking about the technology are already essential. 
Subscribe on Apple Podcast   |   Subscribe on Spotify
We will see a much bigger integration between the real world and the 3D interfaces overlaid there. In short, augmented reality is where we will likely see the most impactful innovation in the sector.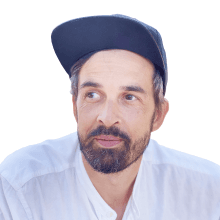 Joakim Heyden
UX Chief Designer and Deputy Head of HMI at Lynk&Co Design
3D strategy: balancing innovation, brand identity and customer preferences   
The episode is a comprehensive look into the holistic research, thinking and delivery that is vital for the successful rollout and adoption of these new HMI technologies. To illustrate this, Oleksandr highlights Honda's experience with its 11th-generation Accord. The integrated 3D HMI was generally well-received, with reviewers noting that it made navigating through the car's various functions and settings easier. 
However, some users felt like it was too far of a departure from their brand core and that now the experience didn't feel like "Honda" anymore. Issues like these will sound familiar to every OEM. While it is impossible to please everyone, our guests shared these insights for how automakers can balance between these contravening forces: 
Early market analysis is a challenge: 3D systems are still very new. Many OEMs have just begun releasing models with the technology onto the market. As a result, it's difficult to assess their overall impact and progression. 
Start with research: user research is critical for brands to understand their users and what they prefer, as people have different interface preferences.
Slow and steady: it is important for brands to know why users like their brand and introduce 3D features gradually — introducing too many changes at once can alienate users.
Good vs. bad 3D: by utilizing 3D interfaces that resemble the real world, designers can simplify user experiences and reduce mental load. Poorly designed 3D HMI technology can have the opposite effect. 
Design level up: 3D interfaces can aid designers in understanding relationships between objects and menus, but a well-designed product ultimately depends on conscious consideration of user experience and mental models.
Where can 3D take your brand?
Go further into what you need to know. Listen to the full episode to dive into the rise of AI, the ever-growing debate on Unity vs. Unreal and tackle the question of whether we will see metaverse technologies actually take off this year.
For more, read this article on how automakers can hone their approach to 3D HMI development by selecting the right use cases and engines to best serve their customers.