Consumers, and even the automotive industry itself, are dissatisfied with the old-fashioned car-buying process. Younger generations in particular expect to be able to research, configure, and even purchase vehicles entirely online. That doesn't mean dealerships will disappear entirely. Some shoppers will always appreciate physical interaction with an auto brand. Automotive innovators are creating "low-stress" in-person automotive retail experiences that can serve as touchpoints on a person's non-linear buying journey. 
Ready for your crash course in Automotive Retail Innovation? Download Star's comprehensive guide to the challenges shaping the future for OEMs and dealers.
Download now
But digitizing the automotive sales process is challenging. It is "hardly surprising" that OEMs are slow to digitize their buying processes, noted Martin Sewell, Managing Director, Rockar. "The complexity of e-commerce for automotive is more significant than perhaps selling a set of earphones where you just add a buy button. To deliver true, full end-to-end e-commerce where you are selling configurable items and you [OEMs] are buying something off customers [vehicle trade-ins] in real time… It's complex."
Connectivity will play a much bigger role in the sales process and in the experience process than it does today.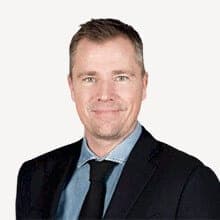 Simon Strom
Partner Technology & Customer Experience in Automotive at PricewaterhouseCoopers
Below are a few of the automotive retail trends and key insights for OEMs discussed in the podcast:
Several factors drive digital transformation: A number of factors are driving OEMs to rethink processes, said Simon Strom, Partner in Technology and Customer Experience at PricewaterhouseCoopers. Retail spaces are expensive to build, and utilization is declining as people do more and more online. Developing Electric Vehicles (EVs) is costly and causing OEMs to shift priorities. Additionally, COVID lockdowns "put pressure on OEMs… because if you don't have digital access to your customers when dealerships have to close, you're really lost," Strom said.
Younger generations are catalysts for change: Artem Yakovenko, Product Manager at Star, noted that 56% of millennials would rather clean their house than negotiate with a car dealer. Sewell added that consumers have felt like that for years. Consumers across generations are dissatisfied with the car-buying process, but the needs of younger buyers, in particular, are challenging and changing the dealership model.
Don't be like Blockbuster: OEMs must acknowledge and meet customer needs or risk going out of business. Sewell used Blockbuster as an example of a business that was slow to change. It wasn't just that Netflix introduced the ability to stream videos; "it was ridiculous late fees that killed it off," he explained. "Netflix didn't just digitize traditional processes. They reinvented the customer proposition and that's what's happening now. So, we need to reinvent the proposition for the motor industry."
People already buy cars online: "People only know what they want once you show it to them," said Strom, citing Steve Jobs. He believes consumers will become increasingly comfortable buying vehicles online as more manufacturers roll out these capabilities. Sewell shared his company's experience selling Land Rovers digitally in the UK market. The digital retail platform is the number one Land Rover retailer in the region. It has one boutique shop in London, but 65% of customers transact online.
Subscribe on Apple Podcast   |   Subscribe on Spotify
The future of automotive retail
We don't see that car dealers per se are going to disappear. We think their role will change. So it will be more about delivering those immersive brand experiences and interacting with the product physically but allowing the customer to transact on their terms through digital sources.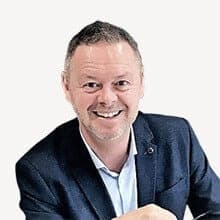 Martin Sewell
Managing Director at Rockar
The key to meeting customer demand is choice. In addition to rolling out e-commerce solutions, OEMs should reimagine the dealership experience for those customers who prefer a physical touchpoint. OEMs must understand the following factors as they devise their strategies:
The role of the dealer: Consumers want a more contemporary, immersive brand experience and most want to shop anonymously. OEMs should reevaluate the purpose and strategy of their physical locations. "Automotive retail stores could also play an important role in customer aftercare," noted Strom.
Consumers' evolving views of vehicle ownership: People value and are willing to pay for mobility access, but that could mean buying, renting, or subscribing to a car-sharing service. OEMs should integrate subscription services with other online services so consumers can search for vehicles, then decide if they prefer financing, leasing or subscription all from one platform.
In-car connectivity and the customer experience: Our experts agree that in 10 years, how cars are bought and sold will be influenced by what drivers can do inside the vehicle. This includes interactive features to help drivers understand capabilities within the car they are driving and tools for exploring other brand models.
Vehicle buying is overdue for transformation. OEMs that fail to keep up risk losing market share, or even becoming obsolete. Understanding trends in consumer behavior and mastering how online and offline experiences can work together to create a cohesive customer-centric approach are hallmarks of the next generation of Automotive Retail.
Ready to learn more?
Want to hear how brands like Tesla and Land Rover have already digitized their sales process, or learn what our podcast guests think about car vending machines? (Yep, that is a thing.) Go ahead and listen!
But, before you go, download our guide to automotive retail innovation and the challenges shaping the future for OEMs and dealers, created by Star's automotive and mobility experts. It's an excellent companion piece to the podcast and will provide even more advice and examples of what it takes to digitize the automotive buying process and meet or exceed customer expectations.