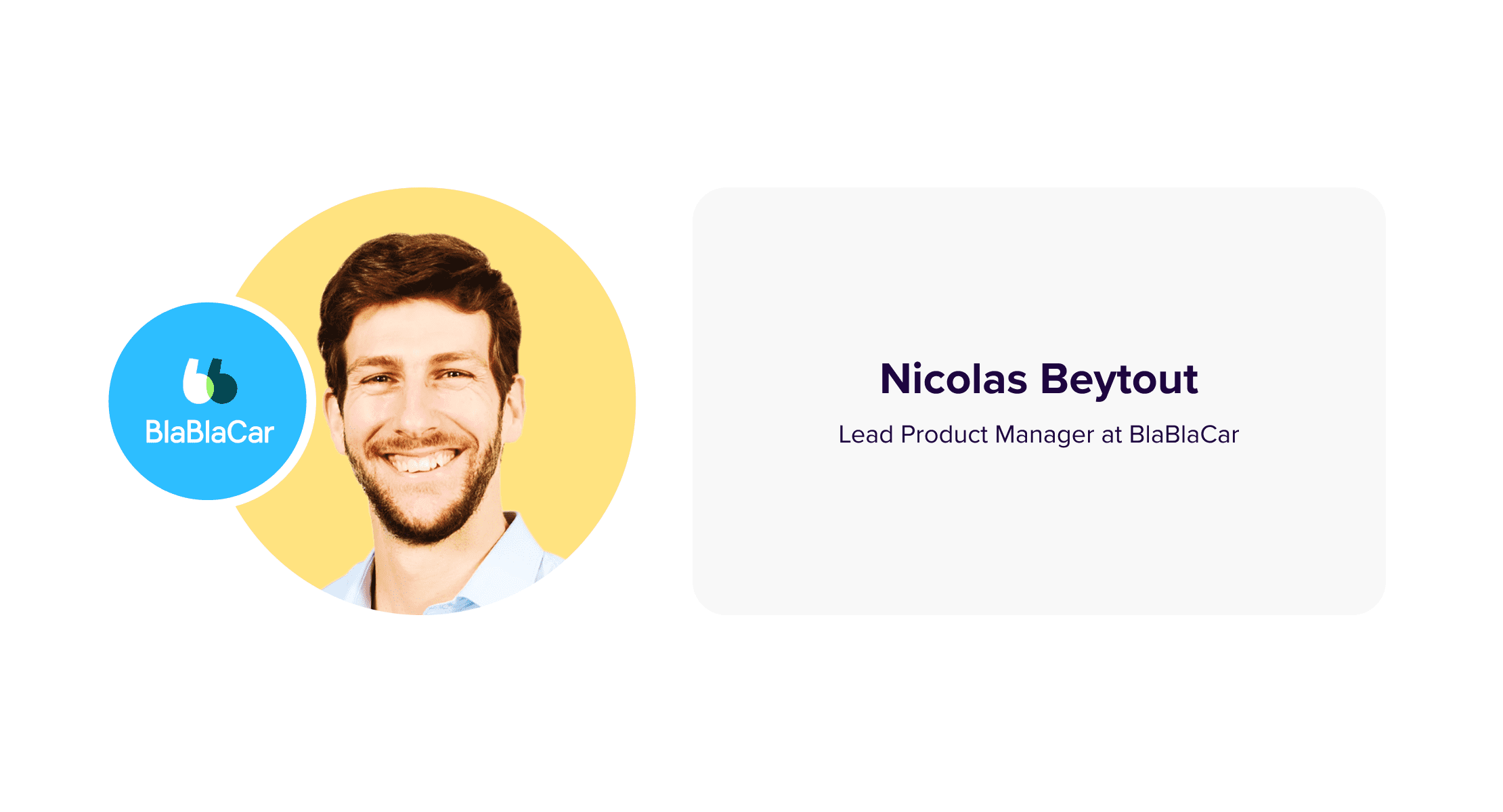 People carpool to save money and reduce congestion and pollution. But one of the biggest and most overlooked carpooling benefits is human connection. Nicolas Beytout, Lead Product Manager at BlaBlaCar, a French online marketplace for carpooling, explores the booming carpooling industry in this episode of Shine: a podcast by Star.
Imagine if travelers took advantage of all the open seats in vehicles already on the road before jumping in their own car or turning to other transport options. According to data from BlaBlaCar, the average vehicle fill rate is just 1.1 person per car, creating a tremendous opportunity for improvement. By increasing car occupancy rate, we decrease the number of cars on the road and reduce congestion and pollution. 
But those aren't the only carpooling benefits attracting travelers. To better understand the allure of carpooling services, as well as the mobility trends shaping its future and the ins and outs of carpooling monetization, Shine podcast host Tom Hunt sat down with Nicolas Beytout, Lead Product Manager at BlaBlaCar, an online marketplace for carpooling. Over the past 15 years, BlaBlaCar has grown its community to more than 100 million riders across 22 countries. Learn more about carpooling's appeal and carpooling monetization in this fun and fascinating podcast.
The differences between carpooling services and ridesharing companies
Carpooling is when two or more people share a ride. Carpooling services like BlaBlaCar facilitate carpooling by making it easy for travelers to find a nearby ride. Beytout says, "The most common carpooling use cases are long-distance trips and commuting to work — two very different scenarios that require different solutions and carpooling business models."
People often confuse carpooling with ridesharing, but these concepts differ. With carpooling, the driver is not a professional and contributes to the cost of the trip. With ridesharing services, the passenger hires the driver, who is paid for their services, and ridesharing companies get a share of the transaction. The ridesharing market is taking off too, but it is important to understand the distinction.  
Subscribe on Apple Podcast   |   Subscribe on Spotify
Carpooling monetization strategies
Carpooling business models differ depending on the carpooling use case. With long-distance carpooling, most activity takes place online, and carpooling marketplaces take a cut, similar to how ridesharing companies operate. The commuter carpooling business model is different because it often involves subsidies, meaning cities, regions or companies contribute funds, reducing costs for passengers and incentivizing drivers. 
Around the world, carpooling companies are exploring different monetization schemes that reflect consumer behavior. In Ukraine, for example, there are "systems where you can just top up a kind of wallet in ATMs," allowing marketplaces to generate revenue without having to go online. In Africa, a popular monetization scheme is peer-to-peer (a decentralized service where individuals interact directly with each other). These regional preferences influence carpooling and ridesharing trends.
Connected vehicles, intermobility and other factors shaping the future of carpooling
The interconnected future of mobility and the rise of mobility as a service (MaaS) is influencing the evolution of carpooling. Travelers expect connected apps and services to create seamless experiences. As such, the future of carpooling will be digital. In today's mobility as a service world, consumers also expect to connect disparate modes of travel, for example, a micromobility ride, to a short distance carpool, to the next train station or airport, where they connect to another means of transport. Carpooling services will have to consider how they complement and interoperate with other travel modes and mobility solutions, and how they integrate with the connected car and connected vehicle technology.
In cities, the rise of autonomous vehicles will affect commuter carpooling. "The ownership of cars is going to decrease a lot and we'll see centralized fleets, available for demand," Beytout explains. These fleets could blur the lines between carpooling and ridesharing services. In rural areas, though, personal cars will likely remain the dominant mobility solution. Consumer demand coupled with evolving regulations will increase the adoption of electric vehicles, but this may not affect carpooling behavior because drivers of electric and connected vehicles will still appreciate the benefits of carpooling.  
Carpooling brings people together
Carpooling has always existed, but carpooling services like BlaBlaCar have helped make this "latent behavior mainstream and at scale." Carpooling benefits include cost savings, traffic reduction, and reducing carbon emissions. But one of the biggest drivers is often overlooked — the social element of carpooling. "Carpooling creates moments of genuine exchanges between people coming from very different backgrounds,"  Beytout says.  A rideshare carpool is one of the few places you can meet basically anyone, from any walk of life.
For these reasons, and more, carpooling will continue to take off, as will solutions for facilitating and simplifying the process of connecting drivers and riders. To learn about carpooling monetization, the future of carpooling and more, listen to the podcast now!
Have a burning question about automotive and mobility best practices? Connect with Star Experts today.
Get in touch