It is official: We are living with robots. There are now as many voice assistants in use as there are people on the planet. AI-powered digital assistants - applications that can understand voice commands and complete tasks for users - are in smartphones, tablets, computers, speakers and, increasingly, cars. 
In-car AI voice assistants serve as a mediator between the end user and the vehicle's systems and services, allowing drivers to access information and perform tasks without taking their hands off the wheel. Let's take a look at what is driving the growth of in-car digital assistants and consider best practices for designing collaborative robots (cobots) that foster user trust, drive engagement, and even improve brand loyalty.

Get with the times: in-car digital assistant growth factors and use cases
The growth of smartphones has led to an increased demand for in-car connectivity solutions for both drivers and passengers. If OEMs can't fulfill this expectation, they are neglecting what has become a basic desire. AI-enabled voice recognition is an increasingly important component of connectivity. Amazon Alexa, Google Assistant, and Apple Siri create new ways to communicate, shop, control surroundings, and more. One of the biggest reasons OEMs are adopting in-car voice assistants is to keep up with user behavior.
In fact, the most common use of voice on smartphones occurs while consumers are driving (62%), according to research from Voicebot.ai. As of last year, more than half of U.S. consumers had tried a voice assistant in the car and one-third were monthly active users. While 33.2% used a car's pre-installed voice solution, the rest used Bluetooth to connect with a mobile voice assistant, or connected with Apple CarPlay, Android Auto or Amazon Alexa through the car dashboard, according to the research.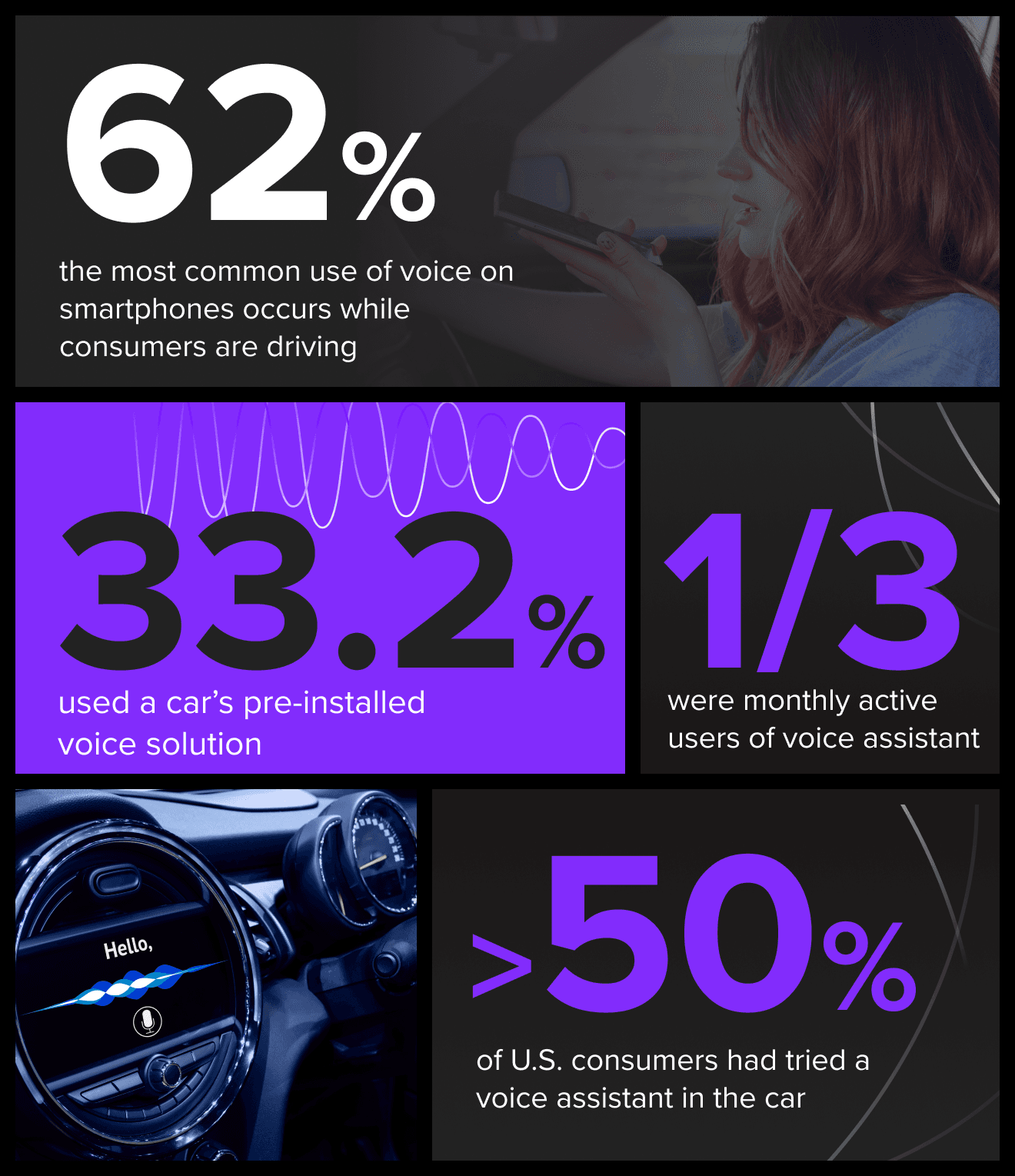 In-car voice assistant use cases can be divided into two buckets: basic functionality like making a phone call, getting directions, sending a text or playing music; and more personalized, contextual services. While basic use cases are most common, OEMs are working to support complex use cases, particularly as more self-driving solutions hit the road. For example, an in-car digital assistant could offer restaurant recommendations based on time of day, location, and a users' food preferences and budget constraints, then reserve them a table. Or, it might suggest a driver stop for groceries based on time of day, traffic and past purchases and reroute the journey accordingly.
Creating conversations, concierge services, and brand ambassadors: the advantages of in-car digital assistants for OEMs
Given consumer interest, OEMs have an opportunity to use in-car assistants as vehicle differentiators. Executed correctly, these features improve the user experience and build customer relationships. The best in-car digital assistants inspire natural conversations with drivers and passengers. They serve as the OEM's service platform, a "one-stop-shop" for solutions tailored to the user's needs, and a means for creating new revenue streams for automobility providers. They can also serve as a physical manifestation of the brand, particularly if an OEM designs a cobot. 
Another potential advantage of in-car digital assistants is that they create an opportunity for automotive companies to collect data they can use to learn about and grow with their audience. While personal information needs to remain private, OEMs can collect anonymous data to analyze how people use car features, then update their product map accordingly to improve the user experience. In a sense, cars have become tech products, so OEMs should value user data just as much as tech companies do. That said, OEMs must comply with data privacy regulations. Navigating different regions' restrictions is challenging for any global entity, and automotive brands are no exception.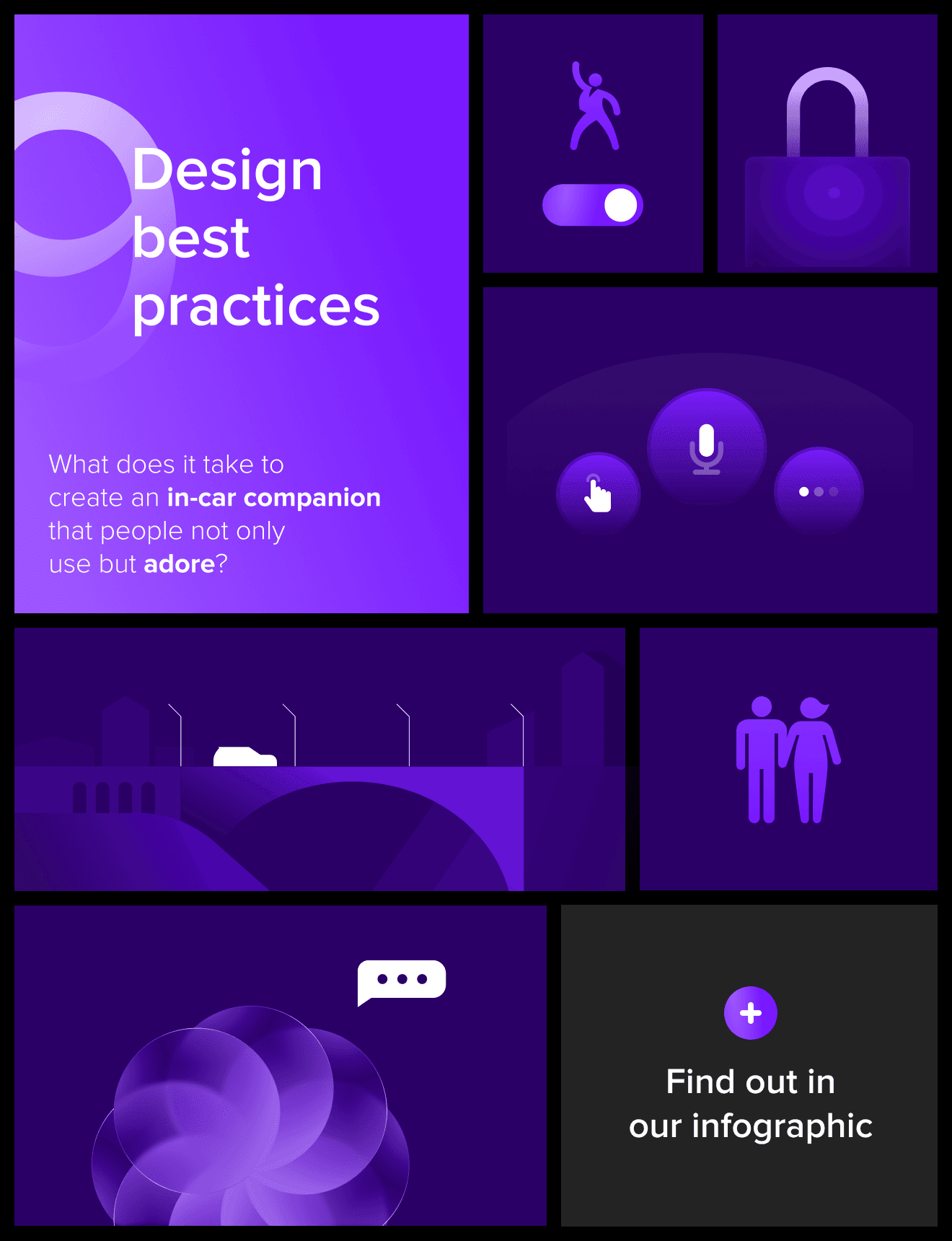 To build or buy
Another challenge is determining whether to build an in-car assistant from scratch or use existing solutions, such as Siri through Apple CarPlay or Google Assistant through AndroidAuto. One of the main reasons OEMs opt to create proprietary in-car voice assistants, as Mercedes has done with Hey Mercedes, its MBUX digital voice assistant, is to build a unique user experience and to control user data. Building from scratch can also make it easier to integrate with in-car technology and gives OEMs more control of customer services and user experiences.
On the other hand, leveraging third-party tools and service designs can be faster to deploy and make it easier to design new skills and use cases. For example, a growing number of OEMs, including Audi, BMW, and Chevrolet, are offering models with Amazon Alexa integration to create a seamless transition between assistant services used at home and on the smartphone and those used in the car.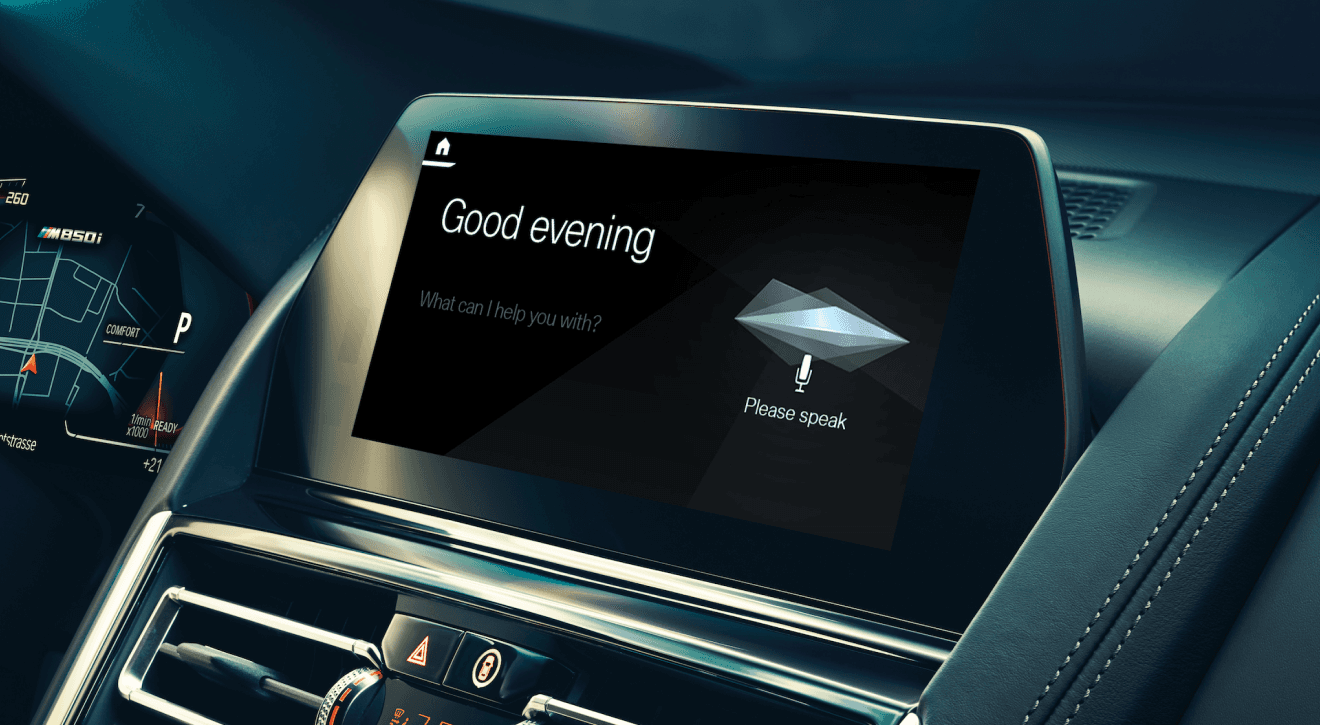 The case for cobots vs. the invisible being
Before an automotive brand can design an in-car digital assistant, it has to decide whether to create a cobot, or keep the smart car assistant "behind-the-scenes." Using a cobot has a number of advantages. It can more easily build an emotional connection and add kinetic expressions to convey emotion and improve communication with users. With brand loyalty dwindling, the importance of connecting with drivers cannot be overstated. Smart cobot design also earns user trust, and the more users trust the voice assistant, the more likely they are to use it.
Obviously, cobots should look non-threatening. But aesthetic specifics should depend on the brand. Cobots, in a sense, can be seen as the new OEM mascot and should strike the perfect balance between cuteness and functionality. Nomi, Nio's in-car companion, is undeniably cute and playful-looking. This appearance puts users at ease and fosters trust and even affection. Furthermore, if a cute little robot makes a blunder, people tend to get less frustrated than they would with an invisible assistant. In a way, cuteness can compensate for incompetencies as OEMs work to troubleshoot and improve. However, the cuteness approach might not suit every brand and could be perceived differently depending on the cultural background of the user. The assistant has to be tested with the market.
In-car digital assistant service design considerations 
But cuteness will only get you so far. More important is how these in-car voice assistants perform. If they don't communicate effectively and naturally, they will lose any trust their good looks earned them. OEMs and their partners should consider the following best practices for in-car assistant service design:
Human-centered design: Designers must ask themselves again and again: What benefit does this service enabled through the assistant provide for drivers and passengers? How am I improving in-car systems and enhancing the driving experience? When do I introduce cognitive load on the driver or simply get distracting?
Show some personality: Determining the in-car digital assistant's voice and tone are fundamental decisions. OEMs should consider the tool's personality and make sure it reflects the brand voice. Hey Mercedes, for example, is helpful but also smart, playful and, at times, subtly snarky.  
Build natural dialogue: Talking with in-car AI tools needs to feel as natural as possible. This is one of the most complicated areas to tackle, but essential to engagement. The cobot must respond appropriately to questions. How it handles queries it can't answer is also important. Responding with, "I am sorry, I don't understand" could make people frustrated. But saying, "I am sorry I can't help with that, but can I make it up to you with a joke?" should lighten the mood.  
Stay flexible and think multimodal: Design multimodal experiences that allow users to move seamlessly between touch and voice. Enable cloud connectivity so you can roll out updates to keep the system current.
Integrate with everything: The more the voice assistant can do, the better! Users should be able to control as much of their driving experience as possible using the in-car assistant, whether they are looking to open the trunk or listen to a podcast.
Without trust you have nothing: OEMs obviously have to keep data secure and adhere to privacy regulations. They also need to be transparent about how they are using data, make it easy for users to opt-in or out of services, and communicate how sharing data can enhance their experience. Make it clear the voice assistant's job is to improve people's lives, not to spy. 
Test, test, test: Designers and developers must test in-car voice assistants in real-world context, as opposed to on a computer, so they can see how it interacts with other in-car systems and get a true measure of usability. 
Situational design: Have a holistic view of the tasks the user is performing, even outside of the car, and integrate services offered by the assistant based on context, i.e., location, time of day, route, mood of driver, schedule in the calendar, etc.
The last mile: democratizing next-gen driving
As more electric and self-driving vehicles hit the streets, people care less and less about horsepower. They care about having the best driving experience possible. Drivers are looking for systems that can meet their needs, or even anticipate them, transforming car rides into adventures... or restful retreats, depending on the moment and their mood. That is what AI in automotive can achieve. Done right, voice assistants become so valuable, people can't imagine driving without them, just as it is hard to imagine life before Siri or Alexa. 
One of the most exciting things about in-car voice assistants is that their value doesn't have to be reserved for luxury segments. Digital solutions with huge wow factors can come with relatively small price tags, allowing OEMs to offer some level of voice assistance in all makes and models.
Image sources: Mercedes-Benz, Daimler, Chris