We have entered a new era of automotive human-machine interface (HMI) development. Driver expectations, technology and automotive trends have radically shifted. We are quickly approaching a world of safe, shared and self-driving cars. Each of these areas creates new considerations for HMI in automotive, as well as the need for advanced HMI design and development solutions that best harness these new transportation modalities to deliver enhanced brand experiences.
The pace of automotive HMI technology evolution is only accelerating. Automotive manufacturers are deploying a range of HMI technologies to improve the in-car experience, including voice commands, touchscreens, interior-facing cameras, head-up displays and multifunctional controllers. In the next few years, focus growth areas will include speech recognition, augmented reality, safety and interaction without distraction. 
Explore vehicle HMI development, the automotive HMI trends disrupting the market, the design challenges OEMs are facing, and what we can expect from the future of cars.
What are the latest technologies and trends shaping car HMI development?
The automotive sector is increasingly converging with the consumer, prosumer and lifestyle verticals. This places pressure on the car HMI development industry to keep up with technology trends and changes, including the expectation for easy-to-use solutions and well-performing digital services. 
In other words, drivers and passengers want their car HMI to be as intuitive as their smartphone. Some OEMs rely on synergies with existing UI frameworks, such as Android Auto. However, many automakers have continued to see the benefit of scaling their HMI capabilities to better serve their users rather than share them with Apple or Google. 
Another macro trend impacting HMI in automotive is the shared ownership of cars, creating new customer journeys. Automotive companies must learn to constantly onboard users. They must also develop new systems for transparent asset management, so they always know where their vehicles are located and can seamlessly communicate these locations to their customers. In short, they need to shift ahead and embrace a fleet-driven operational approach. 
In terms of technology trends, visual HMI development is making automotive HMI more personalized. For example, we've been working with SAIC to create a streamlined and intuitive UI experience that can be scaled across its global brands, enabling users to easily leverage digital services. Its minimalistic design approach ensures drivers are not distracted or hindered by too many bells and whistles. Best of all, the UI continually gets better, as drivers can update the HMI post-purchase via over-the-air updates promoting enduring value, sustainability and strong after-market and add-on service relationship with customers.
Last but not least, telepresence technologies, including AR and 3D, are disrupting HMI in automotive applications by contributing to extraordinarily immersive in-car experiences. Voice AI is playing an increased role in HMI software development and serving as a melting pot for advancements in machine learning, data analytics and audio-driven interfaces. 
One fantastic example of the growing role of voice AI is Nomi, a lovable in-car voice assistant co-created by Star and the NIO UI/UX team. Nomi is a personalization of the vehicle's intelligence, presented in a charming, easy-to-read digital interface that does not distract the driver. In addition to winning the 2020 Red Dot Design award, Nomi has been among the top-requested in-car features for Nio because it connects users to the vehicle in an emotional, meaningful and fun way.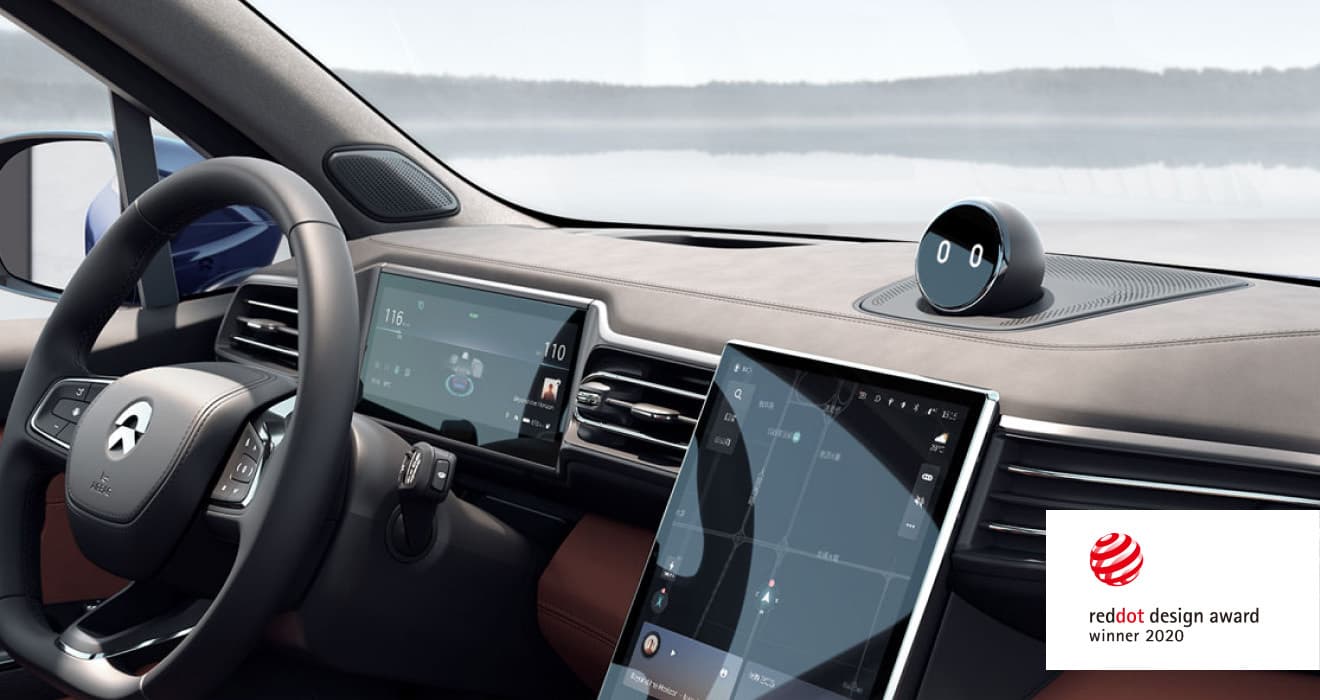 What are the main challenges of automotive HMI development?
One of the biggest car HMI development challenges comes down to data. Collecting, analyzing and activating data from millions of sensors to create the in-car experiences people expect requires sophisticated data architecture, machine learning, and advanced automotive HMI development services. Moreover, delivering personalization at scale is challenging and critical to meeting user expectations.
OEMs and their vehicle HMI development partners must leverage in-car connectivity and the technologies at their disposal to enhance safety and comfort, without distracting the driver. They need to craft HMI solutions that earn user trust and build faith in the vehicle. This is particularly important as autonomous driving features evolve.  Remember, drivers will only take their hands off the wheel unless they trust in the safety of their vehicles. How do you get users to start trusting their vehicles? Smart HMI software development and creating a car personality using voice AI are a great place to start.
A big picture struggle for HMI in the automotive industry is bridging the gap between OEMs, mobility service providers, and the other components of the ever-evolving mobility ecosystem and HMI software development space. Solving this challenge will require partnership strategy and technology integration.  
What is the future of automotive HMI development?
Vehicle HMI development is key to carving out your competitive advantage. The OEMs that stand out in the future will be the ones that realize they are competing with more than just the automotive market. They are battling with every customer experience out there. The manufacturers that limit their thinking to the confines of the automotive sector create a self-perpetuating mental model that underestimates the innovation, sophistication and pleasure of non-automotive digital service experiences. 
By taking inspiration from the mobile, entertainment and gaming worlds, automakers could potentially design in-car experiences that are so impressive and immersive that the need for travel is almost eradicated. Why take a physical trip if you can have that same experience through virtual reality? That may be a stretch, but it is an incredible opportunity to dial up "third space" service opportunities by connecting all digital touchpoints across the customer journey and the product lifecycle to ensure they are delivering a congruent user experience.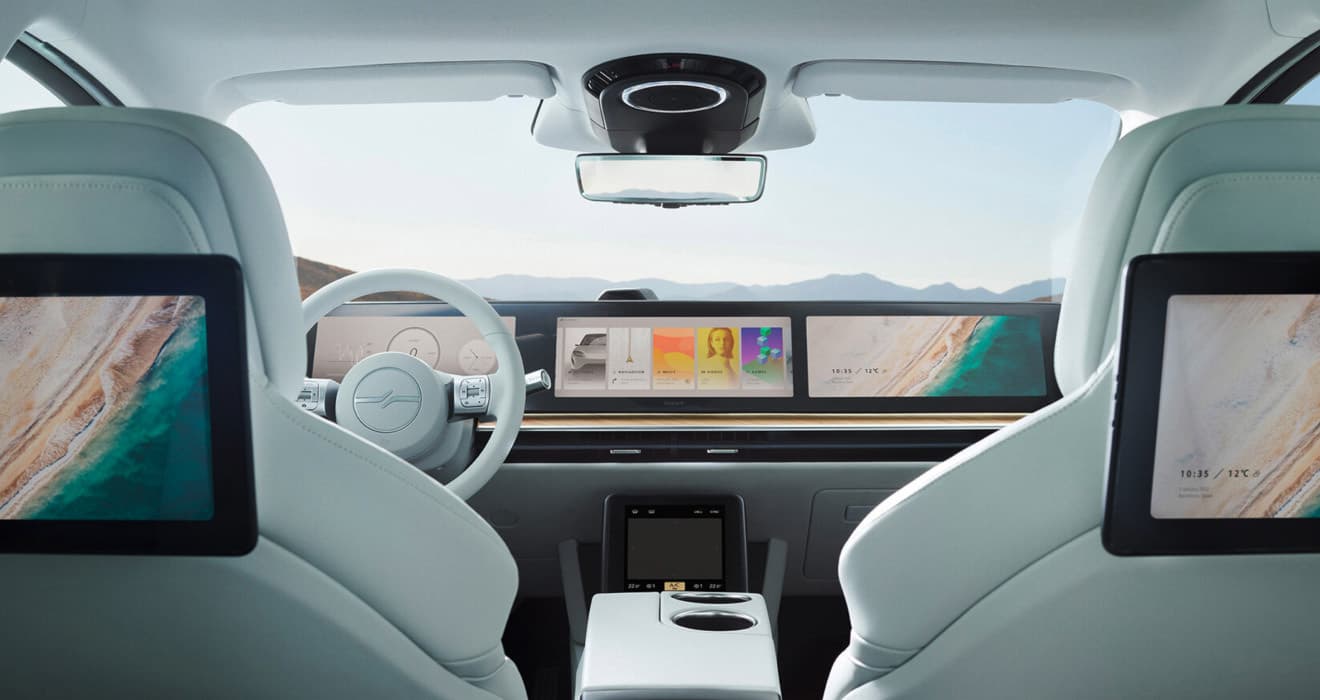 Drive your edge with automotive HMI development
HMI in automotive is the bridge between the user and the ever-evolving services, solutions and technologies automakers are using to distinguish their brands. It is the key to building emotional connections with drivers, ensuring people are comfortable with mobility advancements and leveraging data and digital opportunity to drive your competitive edge.  
With so much riding on the HMI opportunity, it's crucial you get it right. That's exactly what we help our 35+ OEM, tier 1 supplier and mobility startup clients do. Learn more about Star's HMI design and development capabilities. Get in touch with our Automotive & Mobility Practice and jumpstart your journey to automotive innovation.