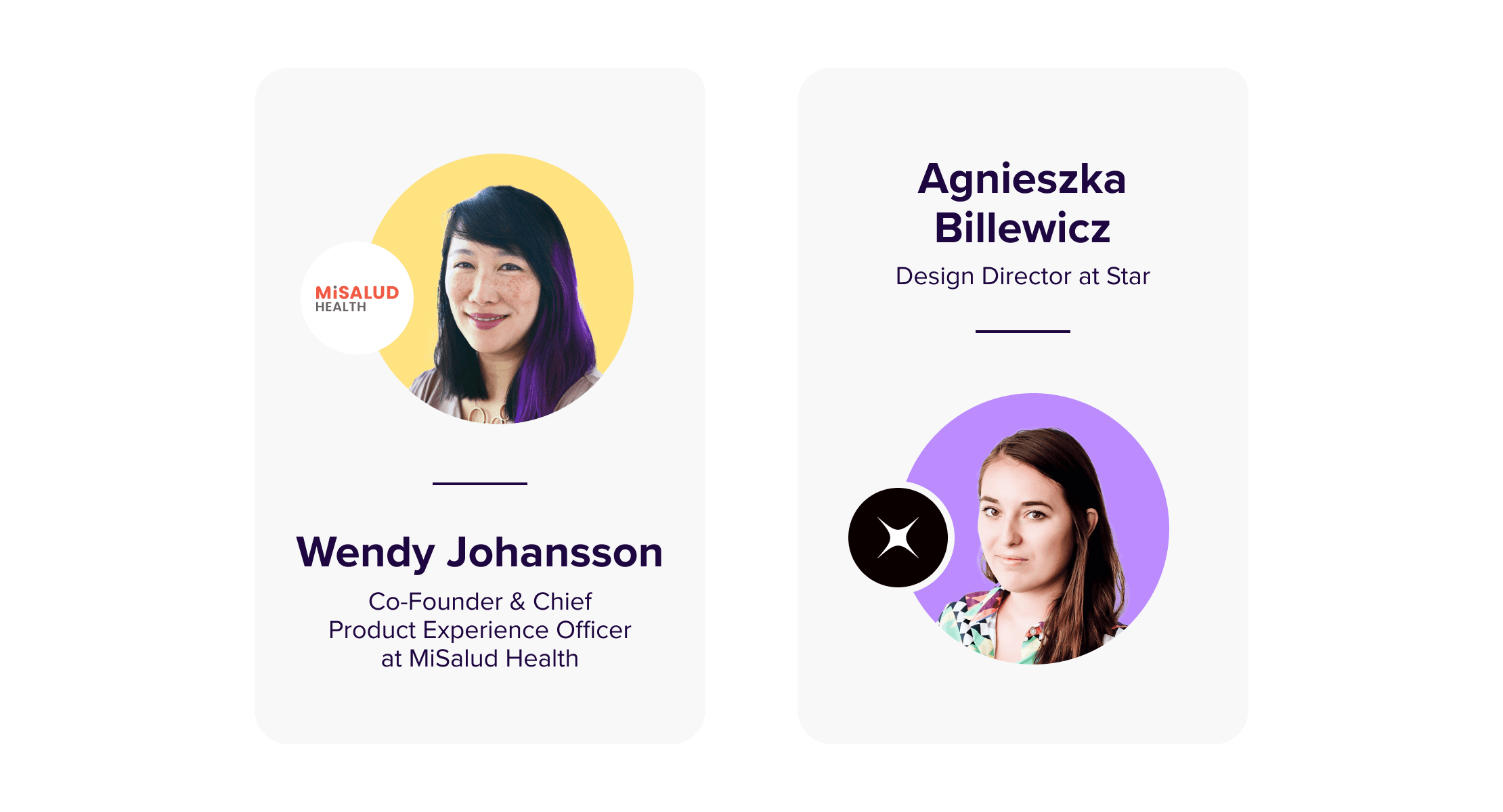 Telehealth, DTx, software as a medical device — we've seen how much technology can transform healthcare over the past few years. But there's still a very long way to go, and the same challenges around accessibility, equitability, cost and care delivery remain. 
How do you reach underserved communities? How to design healthcare technology solutions that resonate and are used by your intended audience?  
Creating valuable, user-centric and market-ready HealthTech is the focus of this Shine Podcast episode. Experts from Star and MiSalud Health discuss inclusive design, building strong business cases, strategy and more, sharing their expertise and experience in product design, startups and thinking beyond the tech to resonate with the user. 
Episode highlights: 
Design essential for better HealthTech 
The impact of real world product validation 
Building bridges between tech and non-tech teams 
Navigating regulatory complexities 
The future of HealthTech over the next 5-10 years
Enhance your approach to MedTech and digital healthcare design and development. 
Where to begin your HealthTech product design journey
Understanding who you are building for is foundational across industries. First, you must examine the quantitative data available for your target market and unpack what it tells you. 
But, as Wendy urges, "Don't just look at the data. Talk to people. And see how they would use your product." She then describes MiSalud Health's early days. The data told them the LatinX users they wanted to work with had the highest mobile phone and tablet usage rates compared to any other Americans, implying a digital mobile health solution would be perfect for them. 
However, after crafting a proof concept and talking to potential users, Wendy and her team realized the key challenges around the product. While their target audience knew how to use apps like WhatsApp, Instagram and Facebook, many of them didn't have an email address or understand essential security tools like two-factor authentication. Seeing these complexities gave Wendy insight into where they'd need to meet their users and how to truly understand them for MiSalud Health to foster adoption and long-term engagement. 
Agnieszka acknowledges that designers as creative forces may omit the business case for a product, which is especially important when involving underrepresented members of society. That's why early on during pre-sales and discovery process, Star works with clients to understand essentials like their reimbursement strategy because "you don't want to build an excellent product that really solves people's problems but then realize you don't know how to get it into the market and sell it." 
After establishing this base, Wendy and Agnieszka describe how it's critical to forecast and how to make the product sustainable in six months, a year and beyond. 
Subscribe on Apple Podcast   |   Subscribe on Spotify
Don't just check diversity boxes, but really get your team out there 
Having a diverse team is not enough, Agnieszka explains, "We need to make sure we have an ethical review of the research plan, Institutional Reviews and internal teams that check your plans from an ethical perspective." The same is equally true for your approach, field research and all aspects of your products. 
Wendy talks about companies needing to go beyond "checking the box". For the LatinX community, some companies might feel comfortable that they have Spanish-speaking team members of staff. MiSalud challenges this notion. They've built their solution around people with similar lived experience, including doctors who are immigrants to the US or first generation with a close connection to Mexico. Equally important, they take their engineers and designers to do field visits when onboarding new communities, groups and employers into their service. 
MiSalud Health sends their engineers into the field to help users set up the app on their phones and explain privacy, security and all their features. Getting involved like this is, of course, incredibly helpful for the users. Moreover, "being able to see the kind of environment and how it's used with devices builds much more empathy. It's "I'm fixing a problem for this lady I met", not "okay, well here's another Jira ticket from the boss". 
Overcoming customer experience challenges in HealthTech design
Digital health technologies have proliferated in the past few years. But Wendy points out that rather than closing the gap in healthcare equity, they've helped widen it. For example, she cites how Hispanics in the US were five times more likely to contract COVID-19 and three times more likely to die from it than other Americans. 
Part of this is that shifting care to telehealth is "great for people who already had healthcare, a smartphone, internet, accounts and coverage, but for everybody else who didn't access dropped."  
In addition to socioeconomic and regulatory factors, Agnieszka describes how Star works early in the discovery phase with clients to find underlying needs. This begins by considering the product itself. "There's way too much focus on analytics performance and sometimes not enough on workflow integration, building trust in the algorithms and measurable added value to the users." As a result, technology in healthcare is suffering. 
As such, Agnieszka prescribes HealthTech companies to "focus on the explainability of their solutions, build within the complexities of regulatory frameworks and bridge communication and workflow gaps," as essential for product differentiation and fast-tracking meaningful product launch. 
Go further into better HealthTech product design 
We're only just getting started. Wendy discusses being co-located between the US and Latin America — particularly timely as we've just opened a delivery center in Medellin. Moreover, the experts go into road map and grand vision thinking, how designing HealthTech has changed them, including restructuring how they work, the rise of the Slow Tech movement and more. 
Get rare insight into the minds of people building truly transformative HealthTech, and listen to the episode now.