From Panasonic to Lufthansa, we can all agree that it's a new age for digital user experience. The ease and elegance that define today's consumer UX products have naturally raised end-customer expectations for enterprise software. We are in the midst of transformation. Clunky and over-complicated platforms are being traded in for intuitive, streamlined interfaces that immediately prove the value of the product. Together with data-driven design, this means that the quality bar for consumer-grade and enterprise-grade products has never been higher.
So what - and who - are the main drivers behind this seismic shift in enterprise software? And how can traditional enterprises rise to meet these challenges? Join us in this discussion as we unpack insights into enterprise UX and the opportunities unfolding throughout the ecosystem.
Significance of end users and empathy
The landscape for enterprise UX is rapidly changing thanks to a few factors. The first is competition. Silicon Valley startups with just a few people are able to create competitive products that are now putting huge enterprise contracts with the government and businesses at risk. 
Another driver is efficiency. It's increasingly more expensive to keep billable staff, and customers are demanding to automate business processes more and get faster feedback. But the most visible influence is the end user. 
Today's enterprise UX design prioritizes end user's needs and engagement drivers rather than company executive preferences in any purchasing decisions. The same democratization that has taken hold of consumer digital products is transforming the approach for choosing enterprise products. So, who are these enterprise users? 
When looking at any business, users typically fall into three categories:
Consumer end users
Company employees
Business-to-business (B2B)
Not surprisingly, normal end-consumers or customers are almost always considered when developing digital products. Whether it's booking an airline ticket or a next-gen automotive HMI, the goals are to emphasize frictionless and easy-to-understand UX that makes the platform sell itself. As the direct client, these users ultimately make or break the success of any digital product.
Conversely, the latter two – corporate employees and B2B audiences – have often been neglected in the traditional enterprise framework, leaving the users who need it most unable to productively interact with software, lowering workplace efficiency.
Here is where the real opportunity lies in today's UX design. We want to recreate the same level of empathy and data-driven design for enterprise-grade products that already exists in consumer-grade products.

Harnessing "consumer-grade" in the workplace
You, me, everyone — we are digital consumers. We use our favorite products every day, seamlessly switching from one platform to the next to get work done. That means if your enterprise app is not as sleek and efficient as the other tools you use on a daily basis, then customers will notice.
That's why forward-looking enterprises know that end-users, especially the B2B ecosystem and corporate employees, hold the most value for choosing new digital software. This "consumer-grade" mindset pivots the focus from impressing a small group of company execs to designing a user experience with mass appeal. Moreover, we have new tools that allow us to get feedback and improve product design to better serve all users.
So when looking to invest smarter in developing enterprise products, we believe first that it's critical to integrate these essential features:
Privacy: Overall, people are increasingly concerned with privacy and how each person should have a right to control their own data. With the simultaneous increase in privacy regulations, this should be the first thing a company considers when they want to dive deeper into enterprise UX.
Data-driven design: Put simply, it's design supported by user data. This, of course, is inextricably linked to user privacy. There needs to be a transparent balance that allows users to choose what and what not to share. Many companies don't consider design by data as the primary responsibility for UX designers. However, as an interdisciplinary area, it's important to consider how people from different departments, no matter if you have a design or product manager background, can collaborate to really make a product work.
With these core principles in mind, you can better implement the necessary tactics to raise enterprise products to higher UX standards.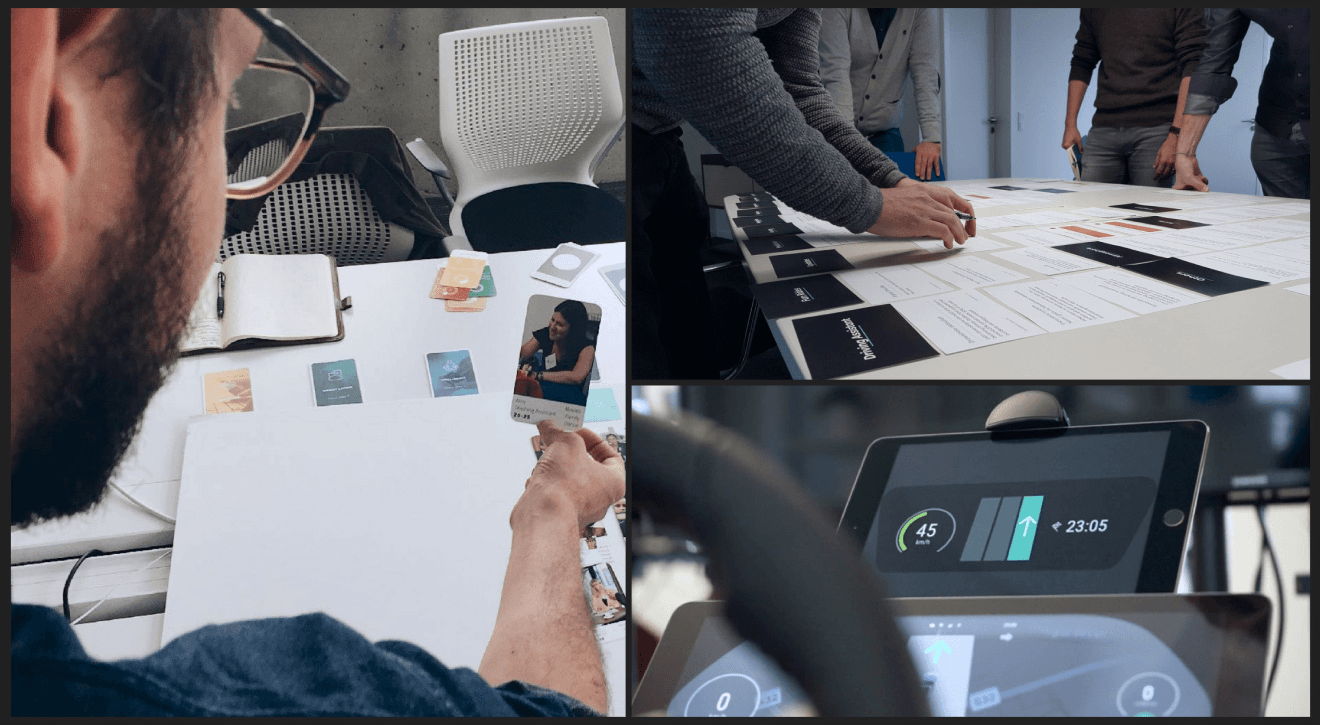 Enterprise UX strategies and tactics
At Star, the beginning step we always emphasize is the importance of endgame thinking for every product we co-create for our partners. Once we identify the endgame, in this case broad end-user adoption, we then take advantage of methods that guarantee the software isn't just a joy to use but also fosters stakeholder buy-in.
What's the big secret to achieving this? Our approach: bring many different viewpoints, from SMEs and end users to decision-makers, into the creation process. Since enterprise software is complex, the more people in the company who participate in the product transformation, the more people believe in the change and the more support our collaboration has to continue the design journey. Connecting with as many users as possible is the cornerstone of every co-creation, and to do this we follow two signature strategies:
Interview people in the direct context of where they work or use the product. Don't pull the users into a separate meeting room and run a series of standardized questions. You want to be right there with them at their work desk or in the field so they can show you things or explain their use habits in real time. This way you can see on the spot how to make improvements that meet their needs.
Implement user-testing sessions before building up any concept. If done recurrently, not just once, this future-proofs your product idea. Take, for example, a design team that creates a concept for an improved dashboard that allows workers to see their progress and most important tasks. Before fully investing in product development, the design team will first create a quick and basic prototype and will ask workers to complete specific usability tasks. As the designers observe users completing these tasks, they learn whether the idea is successful or not and how to better tailor the product to the end users.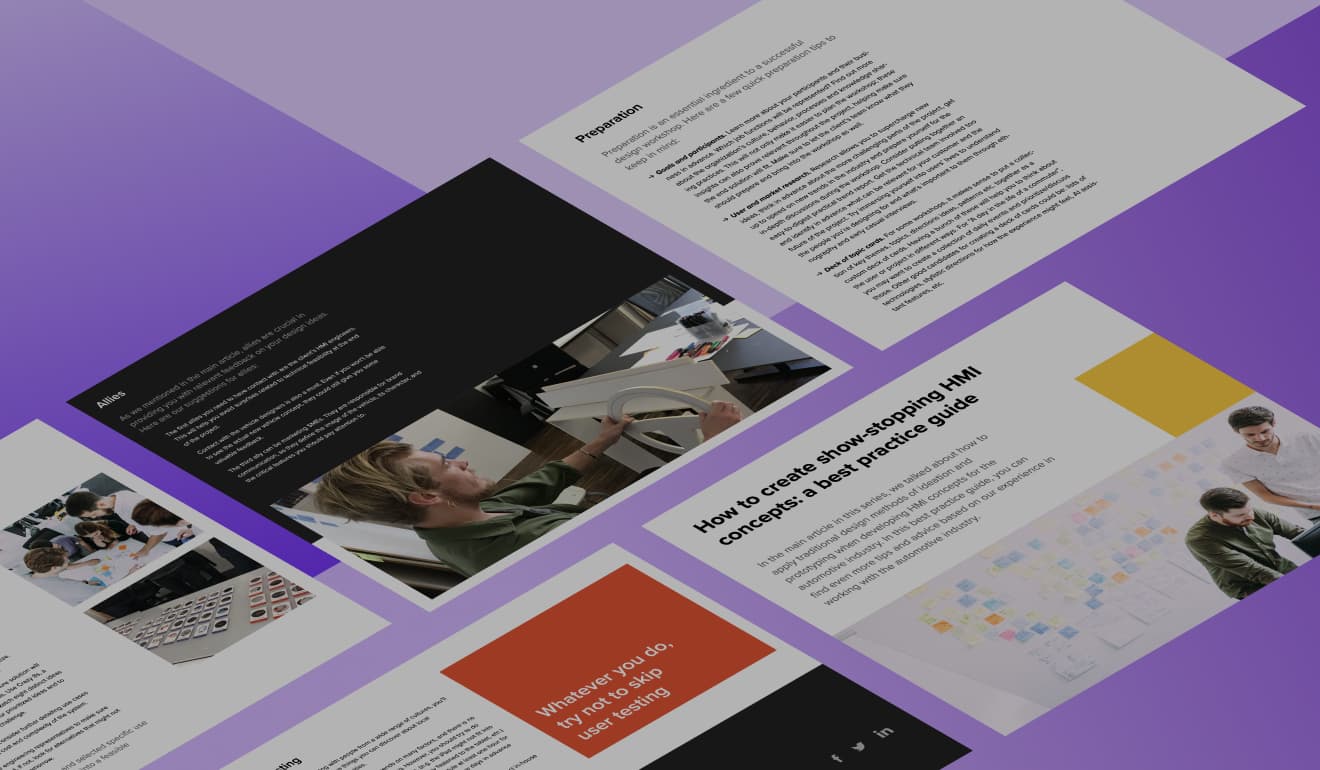 Download this user-centric guide to learn the best ways forward from ideation to UX prototype.
Download now
Pushing past traditional constraints for better creativity
Something we always get excited about by working with enterprise is launching a product that's new, big and transformative to the market. These collaborations get our creative juices flowing, and in order to deliver game-changing UX, we work with our partners to break through the constraints of traditional enterprise with effective solutions. Time and again, we've noticed these limitations in the creative process:
Corporate politics: These are the dynamics of how teams interact within enterprise. While half of any project is doing great design, the other half is connecting stakeholders that might, in their view, have conflicting interests. Here it's vital to ensure that everyone is on the same page and working towards a common goal. In enterprise, it's especially important because without bringing certain people into the process, keeping them informed or getting them to sign off has the potential to derail the whole project.
Technology: Recognizing technology constraints is paramount. For example, if you're trying to revolutionize the experience of paying for New York transit, there are many technical barriers involved. Some systems might not have the flexibility to enable certain dynamic pass creation, give discounts, or get creative for what options to provide to people. Often it all boils down to the fact that the core system underneath the backend would not allow for some design flexibility.
What solutions can we use to solve these constraints? Again, make sure to bring all enterprise teams and users together in the design process. But it doesn't stop there. Storytelling is equally important to get different stakeholders on the same page, and every good product story includes two parts: 
Winning the hearts of your audience: Making the emotional case is the first step. Here we illustrate the problems that exist, show customer complaints, show snippets of those video interviews and quotations that have strong personal appeal.
Needing to speak to the minds: An intellectual argument using relevant statistics and numbers is also vital. Present specific cases from competitors that achieve things that the team is pushing back on, and bring in some numbers of how a specific design change would produce changes in revenue.
By getting as many stakeholders involved with a story that's both inspiring and delivering key facts, we begin to break through the age-old barriers to enterprise design.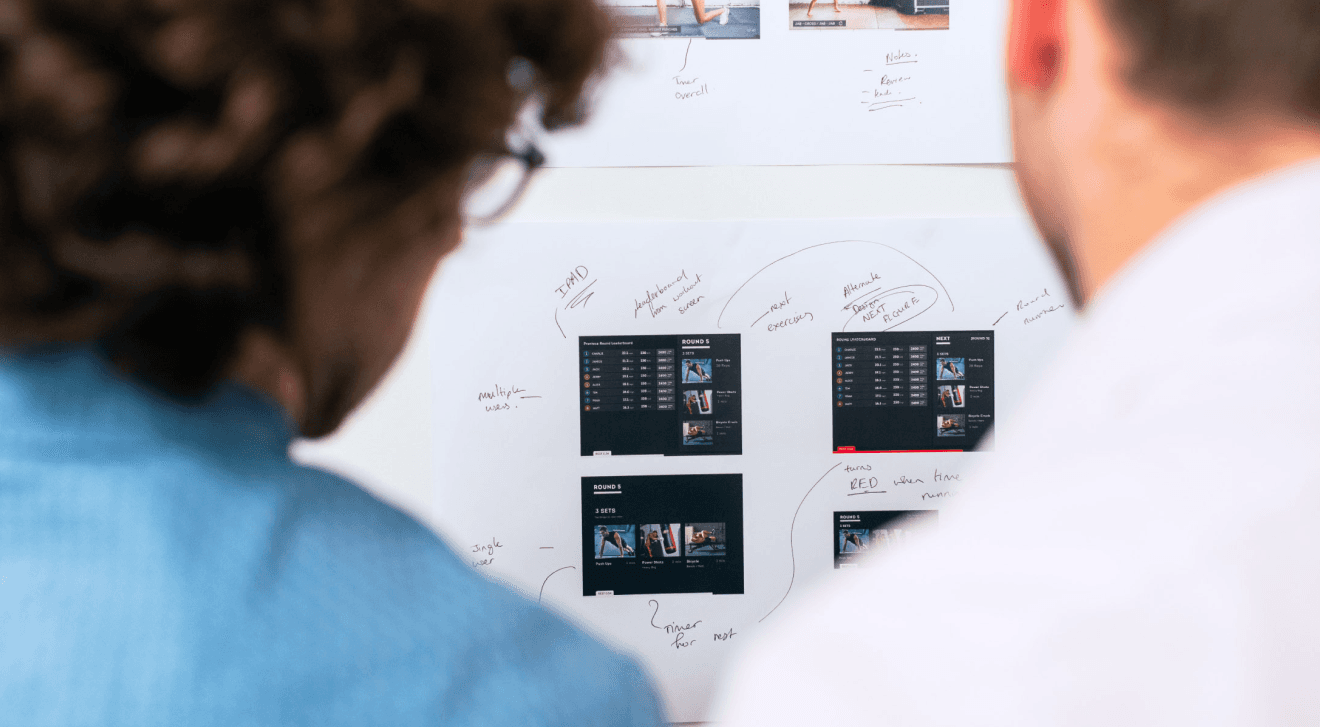 What about user customization?
Another major topic in UX design that directly impacts user adoption rates is customization - the ability to customize the experience for the users on the system. Since enterprise products reach up to thousands or hundreds of thousands of users, we need to consider customization even more so than with more niche products. 
But how does a list of priorities for a product translate into the customization design that is really needed? We can, once again, look back at the "big secret" and bring all the various stakeholders - users, experts, decision-makers, product teams, sales, marketing, and customer support - into the process.
Again, let's take the public transit example. Sometimes there could be a person in New York who's very careful about how she spends every dollar on every trip because she cannot afford an unlimited pass to just go anywhere. This user needs a very particular set of tools to control her spending, learn about the discounts and the most efficient ways to go places. With a different rider who has enough money to afford a monthly unlimited pass, we need to use basic algorithms or machine learning to better understand that profile and suggest which option will be more cost-efficient for her. This type of customization calls for slightly different interfaces tailored to every customer, and finding the right fit for your product will become much less daunting with a broad user-centric approach.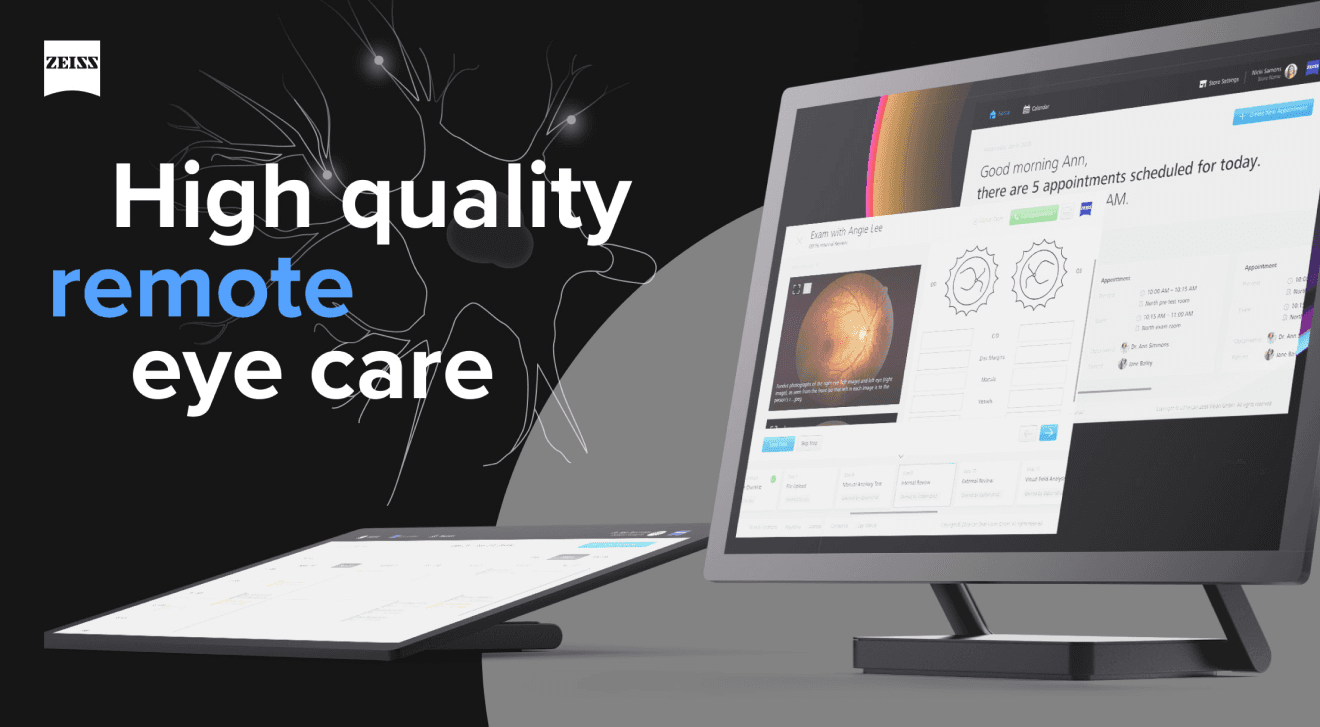 ZEISS: user-centric enterprise design
Cutting-edge enterprise products are built on transparent and inclusive UX design, and these principles are at the core of every project at Star. We're champions for the end user. And the results can forever change a company.
This cross-industry positive force can be seen in our ongoing collaboration with ZEISS, one of the world's largest optics and optical equipment manufacturers. The award-winning remote eye exam platform first started as one idea from one employee. When Star joined, we helped the company transform the idea from visualizing (market research and visibility of how it might be received in the market) all the way to building a case for the business stakeholders who reviewed it and agreed it was a direction worth investing in. A couple years later, and our collaboration with the ZEISS eye exam project had evolved into its own independent division of the company driving major revenue and continuing innovation. 
Instead of the traditional system development, we made a holistic, bottom-up initiative that integrated feedback from all stakeholders and made the development more relevant to the end users.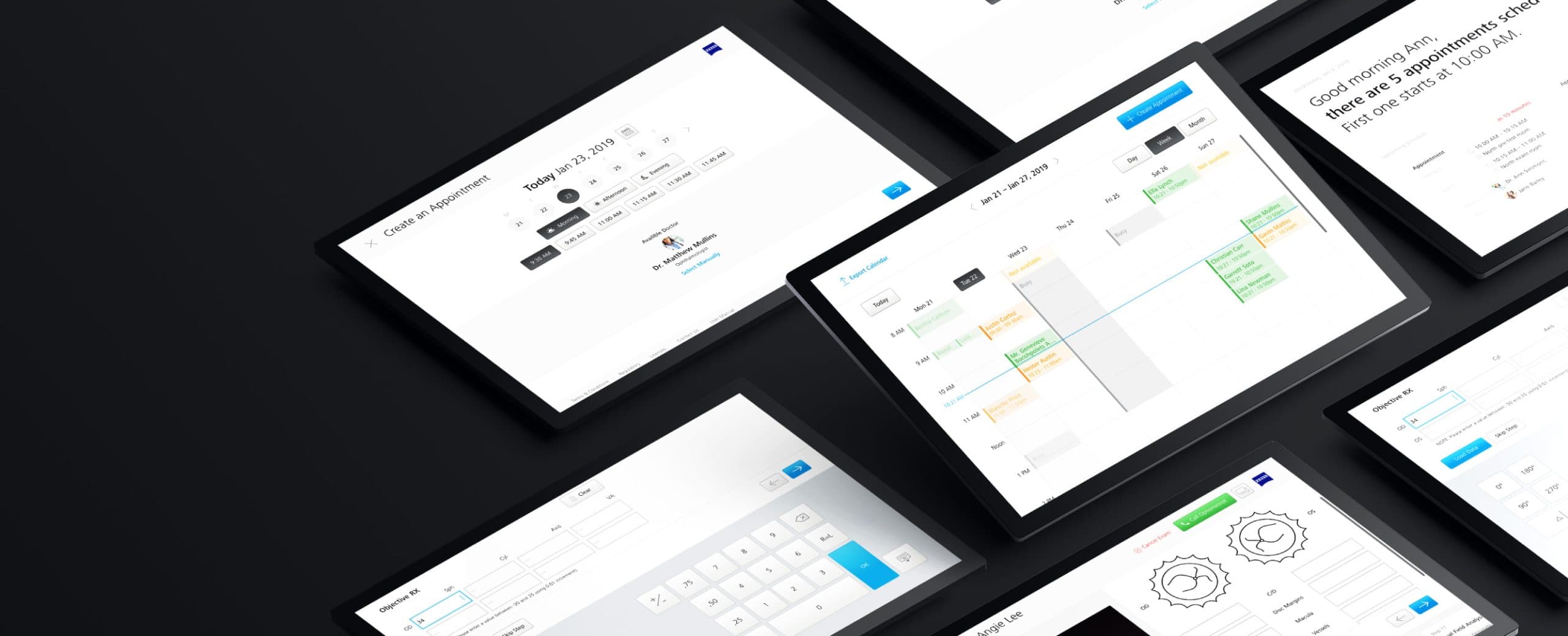 Creating user-driven innovation with Star
User-centric design has forever changed the game for today's enterprise products. When brainstorming your next software innovation, don't forget to integrate these key takeaways:
Consumer end users, B2B and company employees are all essential voices to create better UX design.
Prioritize privacy and data-driven design as the foundational features for any product development.
Meet people on site for product interviews, not in a separate meeting room.
Integrate frequent user-testing sessions, from the initial concept to product development, to save valuable time and money.
Don't let corporate politics and technology limit innovation, which is all too common in the traditional enterprise ecosystem.
Use effective storytelling to win the hearts and minds of your audience and break through age-old company constraints.
Identify product customization needs in the development phase to drive peak user adoption rates.
At Star, pioneering enterprise-changing ideas always begin with a conversation.
Image source: NYtimes